SPONSORED CONTENT
The early 20th century French poet and writer Antoine de Saint-Exupéry provided the headline for this article. In the world of direct selling, implementing a strategic sales plan is a best practice that helps executives set priorities and ensure that employees, entrepreneurs and independent distributors are working towards the same goal. Direct selling, also known as multi- level marketing, is a thriving industry. However, organizations will be vulnerable to challenges that may arise without a resilient plan in place.
Planning ahead offers a sense of direction for executives to outline measurable goals while also using it as an evaluation tool to track success. It allows everyone within the organization, from top to bottom, to lay out critical goals for the future and work out a plan to achieve them in time.
Key Elements of a Strategic Sales Plan
There are vital elements that direct selling executives should consider when building a strategic sales plan. These elements ensure that business plans are resilient and risk-proof while supporting the organization's overall growth.
Customer-Centric – In direct selling, understanding the customer's needs is particularly crucial. Dating back to the 1700s, direct selling is one of the oldest business models in marketing. Its person-to-person retail nature demands that these organizations develop a network of entrepreneurs and independent distributors that are well aligned with the company's vision and culture so that they can interact with customers daily, carrying out best practices that help retain satisfied customers, increase referrals and support sales.
Creating a customer-centric plan enables direct sales organizations to stay true to their customers' opinions, preferences and needs, addressing customers' issues or concerns even before they arise. At Hy Cite, while we reshape the direct selling landscape, we have fortified our Client Experience division to better support both distributors and customers. This enhancement is led by a seasoned and rejuvenated leadership team. Additionally, we've elevated our consumer insight collection by adopting innovative processes and technology, forging vendor partnerships, and conducting comprehensive research and focus groups.
Innovation – As the direct selling industry evolves, organizations in this business should too. To stay ahead of the curve, executives need to embrace innovative ideas. At a time when technologies are taking many industries by storm, direct selling executives must think creatively and start figuring out ways to integrate new technologies into their business model, enhancing the distributor-consumer and the product-consumer experience, and being able to meet and exceed company goals. Supporting distributors by allowing them to expedite orders by using the company portal or mobile app are ways technology is being integrated into the model to change both the distributor and customer experience for the better. At Hy Cite, we are undergoing digital transformation to enhance our client services. While this transformation brings numerous advantages, it also presents change management challenges. Concurrently, this shift has amplified our product ideation and innovation, fast-tracking the introduction of new products to the market.
Prepare for the Unknown – When building a strategic sales plan for the year, it is important to consider the changing environment and unprecedented events that might take Executives should be ready to pivot and activate a continuity plan should anything go array.
According to a United States Census Bureau survey, the 2020 pandemic had a major impact on business operations such as payroll and capital expenditures. Yet, for the direct sale industry, particularly for companies focused on well-being, homecare and similar products, we saw a significant increase in prospective distributors, with people looking for alternative income sources and being their own bosses. Still, direct sale organizations faced important supply challenges and increased production and shipping costs, affecting their global bottom line. Being able to move quickly and course-correct as needed depending on external factors and other elements is an integral part of a strategic plan for the business's short- and long-term sustainability.
Additional Best Practices
Preparing a sales plan for the upcoming year is considered good practice and a great example of leadership. In addition to strategic sales plans, other best practices are highly recommended within the direct selling industry, including protecting and enhancing the company's reputation, promoting the organization's core values internally and externally, and connecting with other industry peers.
When implementing ways to safeguard your company's reputation, creating the best experience for the customer should always be a priority. Community engagement, philanthropic endeavors and investments, and a solid corporate affairs strategy are great ways to protect and enhance the brand's reputation. However, a consistent five-star customer experience is critical to not only boosting the company's reputation but to increasing retention rates among all employees, entrepreneurs and independent distributors, and customers.
At Hy Cite, as part of our core values and key strategic actions, we promote integrity and honesty in everything we do.
This allows employees and distributors to live and breathe these values and, in turn, to demonstrate them in every single customer interaction, which yields strong results in terms of sales, customer satisfaction and repeat orders.
Lastly, connecting with industry peers and other professional groups, such as the Chamber of Commerce or the Direct Selling Association, can provide the tools to stay abreast of industry trends and ensure we keep up with the industry's best practices and most innovative approaches.
Direct Selling: The Way It's Meant to Be
Planning for the year ahead, executives must ensure that their forecast of how the year will play out is aligned with company goals. Implementing a way to evaluate and track success will help organizations understand and recognize progress and areas of improvement to determine if a pivot in strategy is needed. At Hy Cite, our roadmap for success is built on two foundational pillars:
Championing our distributors' achievements and equipping them with the means to amass
Upholding customer satisfaction with a standout product lineup enriched by bespoke services.
This is why we are relentless about helping our distributors be focused on nurturing customer relationships while we provide the essential tools for their success, including inventory management, financing, training and top-tier products. This approach is vital for excelling in the direct selling model, constantly balancing invested effort and resultant earnings, allowing us to continue bringing forward top-quality, innovative products that respond to customers' needs, wants and preferences in an ever-changing world.
Planning, promoting the organization's core values, protecting and enhancing its reputation, and connecting with other industry peers are best practices that have proven to be tried and true within the industry. At Hy Cite, a global company with a history of over 60 years in the direct selling industry, these best practices have allowed the organization to thrive with its employees, entrepreneurs, independent distributors and customers across markets in Latin America and the U.S.
All in all, a direct sales company's legacy is built daily with good practices. By going about direct selling the way it's meant to be, the industry will be able to reach its full potential.
Learn more about Hy Cite and its services.
Get our newsletter and digital focus reports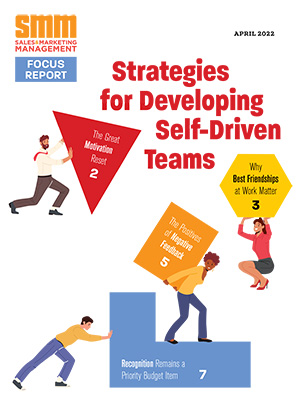 Stay current on learning and development trends, best practices, research, new products and technologies, case studies and much more.