Sustainability is now part of many organizations' mantra in 2023, and is impacting every department — including sales and marketing.
For sales and marketing executives tasked with contributing to corporate sustainability goals, there are a variety of approaches, including how sales meetings and marketing events are designed. Here are some tips and tactics for lowering the carbon footprint associated with meetings and events.
Include a virtual component to in-person events
Throughout the pandemic, the capabilities of virtual meetings continued to evolve to the point where it's common for
in-person meetings to include a virtual component.
Sales and marketing executives should consider which of their meetings and events can benefit most from a virtual component — and its positive impact on avoiding additional carbon emissions. Perhaps it's asking Tier 2 prospects to attend virtually while Tier 1 prospects attend in person; or an event in which international participants tune in virtually vs. expending great time, expense and carbon footprints to attend.
Each person who attends virtually allows for a significantly smaller carbon footprint for the overall event. Each attendee adds to the carbon cost via their travel, transportation, hotel stays, food, waste disposal, marketing materials and many other aspects.
Make sure your hybrid event is a success
Savings from one year's virtual or hybrid event will be short- lived if virtual participants and meeting planners aren't satisfied with the experience. A range of technology is available to ensure that a company and its sales force actively engage with virtual participants, and that the participants have an opportunity to feel like they're at the event.
Virtual meeting technology can track attendees across key attributes, such as booth visits, session attendance, content downloads and brand interactions that not only enable meaningful engagement throughout the event, but allow for informed follow-up afterwards.
There are ways to keep sustainability top of mind for the in-person portion of hybrid events as well. Sourcing locally and being mindful of your partners, locations and products can have a great impact on carbon footprint.
Reduce your paper trail
Whether participants are attending in person or virtually, there's a great deal of paper that can be eliminated. Start by distributing invitations and RSVPs via email. Likewise, send virtual packets detailing all the information people need ahead of time. Use virtual ticket scanning or mobile check-ins on the day of an event. Using hybrid event software, sales meeting organizers can create customizable apps for attendees to store and retrieve all the information they need.
Encourage attendees to carpool
For in-person events, provide and promote methods for attendees to share transportation. The customizable apps previously mentioned can allow attendees to connect with each other to organize transportation.
Source sustainable products for the event
Sustainability opportunities can be easily overlooked. Organizers should work to ensure a fully sustainable event by offering participants items like sustainable utensils and locally sourced food, while also highlighting the event's recycling policies and making recycling bins easily accessible.
Choose locations strategically
Locations are for sales and marketing meetings are typically based on what might impress a customer. Thinking sustainable, consider an exciting venue that just happens to be close to the largest number of your customers, prospects and other participants. Also consider which venues and locations that are available by train vs. airplane.
When all is said and done, monitor and report
Distribute the event's carbon impact report to attendees and management. It's important to understand the impact of these efforts and reevaluate what worked and what didn't to improve upon it for next time. Go beyond sharing your carbon impact report with just your internal team and your conference attendees. Share your statistics on social media and your website to inspire other corporations to follow your example.
Get our newsletter and digital focus reports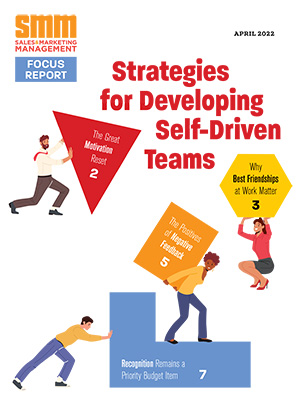 Stay current on learning and development trends, best practices, research, new products and technologies, case studies and much more.