Employees want to feel valued and their employers are listening. According to the Q4 2022 Gift Card Gauge from Fiserv, 59% of employees note that their companies are rewarding them for good performance, up from 50% in 2021. Even more impressive, of those who work for companies that give rewards, 91% have received one, compared to 63% in 2021.
Gift Cards Remain a Popular Reward
Nine in 10 respondents say gift cards make an appropriate employee incentive or reward. Why do they like gift cards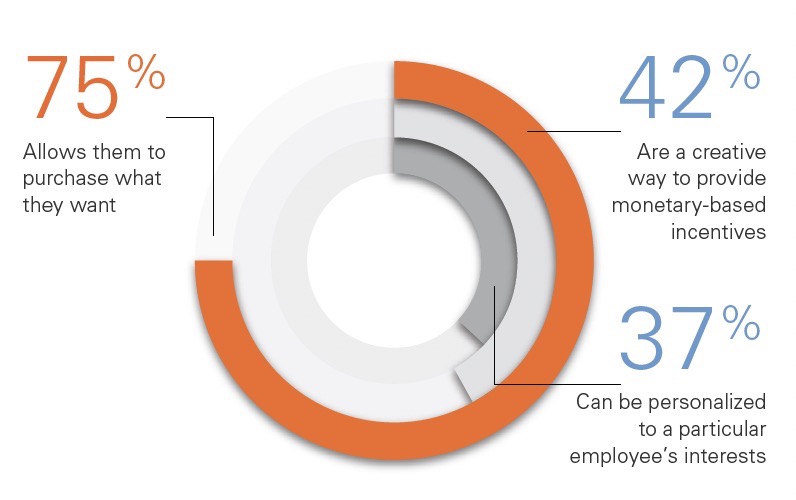 Incentives Drive Employee Morale
Incentives and rewards are a good way for employers to encourage greater productivity and tenure among their employees. Respondents' positive attitudes towards rewards and incentives reflect this: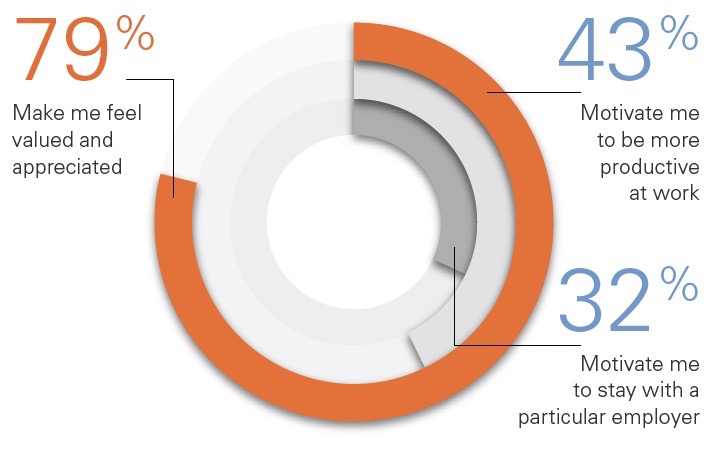 Why Employees are Being Rewarded
U.S. employees say they've received incentives and rewards from their employer for a variety of reasons: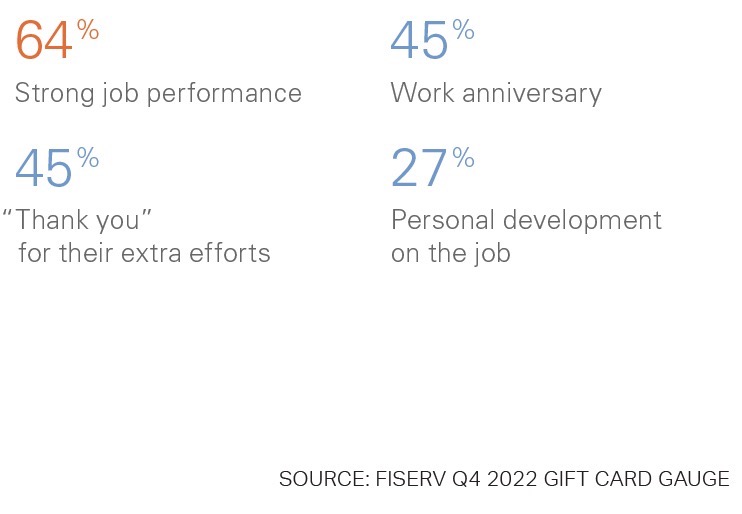 Freedom of Choice
Luxe Incentive's online gift card catalog redefines non- cash rewards and recognition by providing recipients with the freedom to choose from a wide selection of options, ensuring a personalized and meaningful experience. For more info contact Jacque Busby, jacque@luxeincentives.com, www.luxeincentives.com.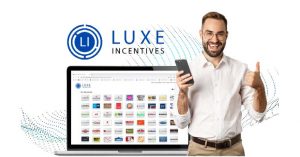 Fresh Meals at the Doorstep
Home Chef Gift Cards are a great way to recognize top performers or thank channel partners and clients. Gift cards can be redeemed for classic meal kits or convenient, oven-ready fresh options. Meals can be customized to suit any special needs. Tasty meals are delivered to recipients' doorstep. Discounts for bulk orders and gift cards can be customized. Contact: Benita Johnson, senior gift card manager, Home Chef, 816-645-6664 or email benita.johnson@homechef.com.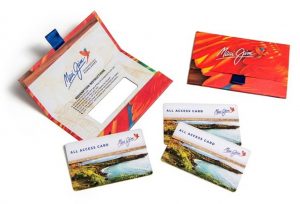 Maui Jim
Provide your recipient access to one non-prescription pair of sunglasses from the Maui Jim website for one pre-negotiated price. This program is not a traditional gift- card with a dollar-denominated value; rather, the card is redeemable for ANY pair, irrespective of retail cost. Contact Maui Jim Corporate Gift Cards at 800-614-6790, email corporategifts@mauijim.com or visit mauijimcorporategifts. com.

Get our newsletter and digital focus reports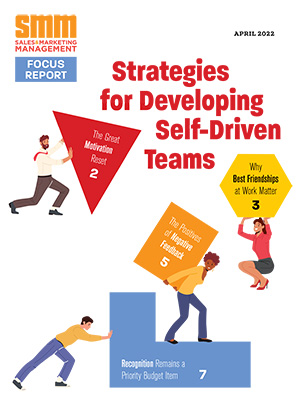 Stay current on learning and development trends, best practices, research, new products and technologies, case studies and much more.