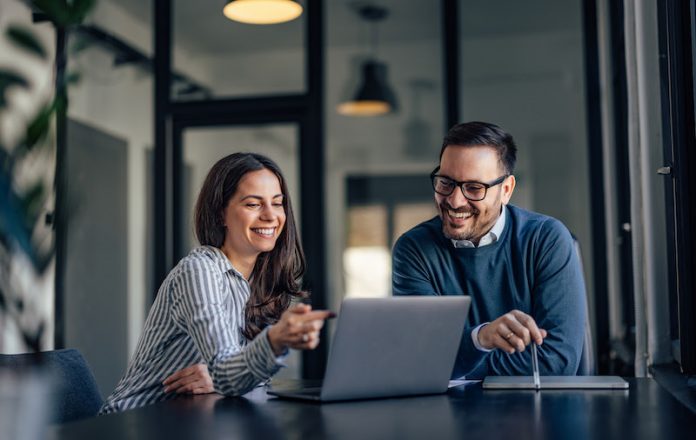 It's no secret that businesses can't use the same sales tactics they did a decade ago. Today's enterprise buyers are tech savvy and have more information readily available than their predecessors. They complete thorough buying research, but they frequently lack time for a sales call.
According to Gartner, in the process of enterprise buying, customers spend almost half their time on their own online and offline research. A sales representative will have, on average, about 5% of a customer's time. That doesn't leave much time for making a good impression, but it does raise the question, if the old tactics don't work, what approach should sales teams take today?
In a few short years, demo automation and its technology has upended the sales process. There are a number of different sales demo automation solutions available on the market, most of which are low- or no-code.
A Closer Look at Demo Automation
Demo automation uses low-code demos to showcase a product. Unlike a freemium, where businesses essentially give customers a blank canvas as a product trial, demo automation can be customized to show as much or as little of the software as the sales team needs.
Demo automation is key for companies navigating today's challenging labor market and tighter budgets. Reprise recently surveyed Saas experts and found that most are seeing an extended sales cycle, which can frustrate sales and marketing teams.
In economic downturns, it takes several layers of approval to make large-ticket purchases. Demo automation can shorten sales cycles because prospective buyers no longer need to schedule a new meeting for every level of approval. The information is there, customized and on demand, for anyone who wants to see or interact with the product. The buyer becomes your champion and the sales team is there to provide support and guidance through the process.
Most product demos fall into two categories: a live demo, which is intended for sales calls and one-to-one interactions, or a guided experience, which can be embedded on a company website or shared via email. Demos can quickly be adjusted to a specific industry or use case, and "sandbox" versions of the product can easily be shared with prospects so they can experience a robust environment built for their needs.
There are several benefits and core reasons to use sales demo automation. First, it can free up sales reps to focus on more strategic activities, such as building relationships with prospective clients and, importantly, close deals. Second, it can help to ensure that demos are consistent and accurate, assisting in creating a consistent message and brand which can lead to better outcomes and revenue. Third, it can help to track and measure demo performance, which can be used to improve the overall sales process.
Additional benefits of using sales demo automation include:
Increased sales productivity – Sales reps can save time by not having to create and deliver demos manually. This can free them up to focus on other tasks, such as prospecting and closing deals.
Improved sales accuracy – Demo automation can help to ensure that demos are consistent and accurate. This can lead to better outcomes, such as increased sales and improved customer satisfaction.
Better lead qualification – By providing prospects with a self-guided demo, sales reps can get a better understanding of their needs and whether they are a good fit for the product or service.
Increased customer satisfaction – A self-guided demo lets prospects learn about the product or service at their own pace and in their own time. This can lead to a more positive experience and a greater likelihood of a sale.
Finding the Right Demo Automation Product
The demo automation industry has exploded, with almost two-thirds of vendors starting up in 2020 and 2021. It can be dizzying to identify which product best meets your needs. Here are three key questions to ask yourself before purchasing demo automation software.
What is our business size?
Small businesses have uniquely different needs — and budgets — from enterprise companies, and that also applies to software selection. Storylane, for example, is a newcomer to the space that is well suited to solopreneurs and small businesses, while Consensus focuses more on enterprise. Others, like Reprise, offer flexible solutions for mid-size businesses that are looking to scale.
How will we use demos?
Demo automation isn't one-size-fits-all. For example, Testbox specializes in sandbox-style demos preconfigured with real use cases so prospects can experience what it would be like to use the software, while Demoboost enables customers to create a demo library that can be quickly and easily restructured for various applications.
What integrations do we need?
Software that stands alone is not efficient. You need to ensure it can talk to and easily integrate with other systems, from Slack to Salesforce. Before selecting demo software, make a list of integrations you'll need and ensure the software is up to the task.
Get our newsletter and digital focus reports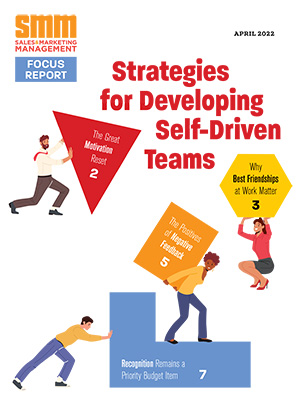 Stay current on learning and development trends, best practices, research, new products and technologies, case studies and much more.