Any company that doesn't understand what's on the horizon is bound to fail, according to Ben Lytle, a longtime business executive and author of the book "The Potentialist: Your Future in the New Reality of the Next Thirty Years."
"Regardless of your feelings, these innovations are coming, and you will have to decide if and how you will assimilate them into your life," Lytle writes.
Lytle's insights represent a survival guide for sales and marketing managers in the 21st century — the very things you need to know to thrive in a changing work climate. Understanding them, and knowing how to adapt accordingly, will mark the difference between staying in front of future trends and falling behind.
This collection of articles, which are based on key themes from "The Potentialist," provide a roadmap for tomorrow's marketing and sales leaders, and tackle such topics as business relationships, collaboration, differentiation, customer expectations and careers.
The way we work and the jobs we perform will continue to transform in the coming decades. How you respond will make the difference between your company setting trends and becoming irrelevant.
Consider this a warning. Or an opportunity.
Get our newsletter and digital focus reports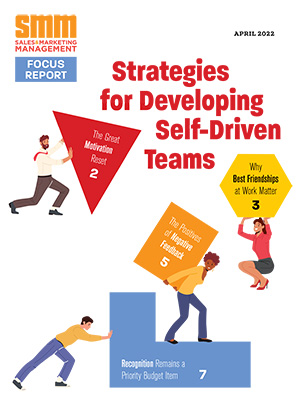 Stay current on learning and development trends, best practices, research, new products and technologies, case studies and much more.