What is luxury? Aerin Lauder, granddaughter of Estée Lauder, says, "Luxury is anything that feels special. It can be a moment, it could be a kiss from your child, or it could be a beautiful picture frame, a special fragrance. I think luxury doesn't necessarily have to mean expensive."
Dutch designer Marcel Wanders says, "Luxury is not about the things that you own. It is about something that reflects your personal values — something that shows the choices that you have made in your life."
In incentive programs, luxury is relative. Anything that program participants desire, but are unlikely to purchase for themselves, can be a motivational force. Luxury can be bedsheets or blown glass, a diamond necklace or a day at the spa.
It is precisely because incentive program participants set their own definition of luxury that it is wise for program sponsors to feature a broad range of non-cash options. "The luxury consumer wants and needs to feel special. Incentive, recognition and loyalty programs, when well-marketed, provide the recipient with just that," says Jeffrey Brenner, president of the Incentive Manufacturers & Representatives Alliance (IMRA).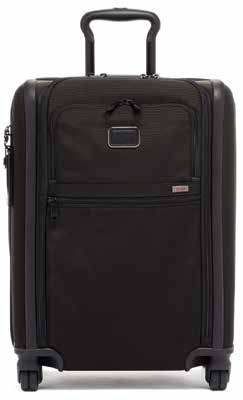 Tumi Alpha 3 Expandable Carry-On
Ideal for everything from weekend getaways to short business trips, the Alpha 3 Continental four-wheel carry-on is equipped with a built-in USB port to keep you connected on the go. A built-in garment sleeve accommodates one suit, and zipper expansion allows for up to 2 inches of additional space in the main compartment. Power bank sold separately. For more information, contact Mike Landry of Tumi Special Markets at mlandry@tumi.com or visit tumispecialmarkets.com.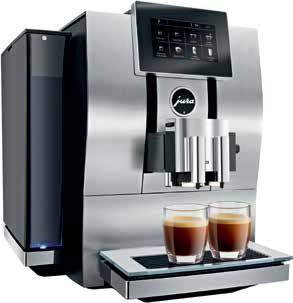 Be the barista
Inspired by leading baristas, the JURA Z8 boasts unbeatable coffee standards, with 21 specialty beverages including the world's first one-touch Americano, and parallel preparation for perfect Caffè lattes. Its high-resolution touchscreen color display makes it easy. For more details, contact Jura, Inc. at 800-767-3554 or visit jura.com.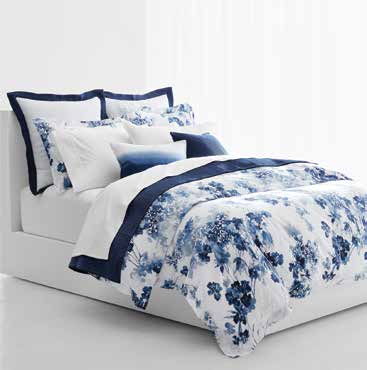 Luxurious bedding
There are times in life and business when a well-chosen and exceptional token expresses far more than words, regardless of how eloquent the words. It is to those occasions the Collections of Ralph Lauren are dedicated. Ralph Lauren defines the American standard with effortless, confident style. Luxurious bedding from Polo Ralph Lauren and Lauren Home Collection is a true indulgence at the end of a long day or week of travel. For more information, contact Michelle Davidson of AMC Special Markets at michelle@amcsm.com.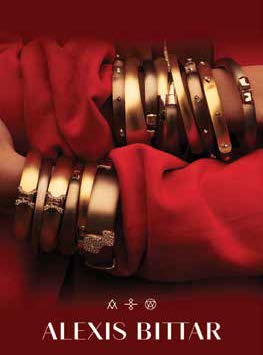 Alexis Bittar Jewelry
Alexis Bittar started selling vintage jewelry on the streets of Soho in the late 1980s and launched his eponymous jewelry collection in the early '90s at the age of 22. His edgy and provocative designs earned him almost every award the fashion industry can bestow upon an accessories designer. Bittar has continued to grow the brand's reach through collaborations with world-renowned designers. Alexis Bittar jewelry continues to be crafted in Brooklyn by trained artisans. For more information, contact Michelle Davidson of AMC Special Markets via email at michelle@amcsm.com.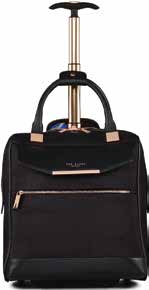 Albany wheeled business case
Ted Baker's luggage collection provides a showcase for his unswerving attention to detail, finest quality and eclectic style. Designed and developed in the UK, Ted Baker luggage offers distinctive yet robust designs and practical functionality to accommodate clothes, accessories and other worldly possessions with an air of flair. For more information, contact Kleerwest, LLC at 510-558-8525, email sales@kleerwest.com or visit kleerwest.com.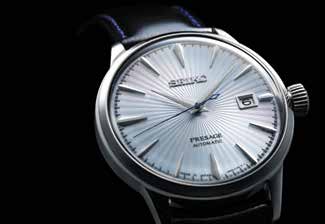 Presage Collection
For over 138 years, Seiko continues to recognize those at their finest hour. Each stunningly crafted timepiece from the Presage Collection reflects an extraordinary heritage of artistry in design and timekeeping. Contact Seiko Corporate Sales & Incentives at 201-252-8978 or visit seikousa.com.
Get our newsletter and digital magazine
Stay current on learning and development trends, best practices, research, new products and technologies, case studies and much more.