In-person events rebounded in 2022 and should continue to grow moving forward. Industry conferences are among the most valuable network-building opportunities. They're also one of the hardest places to develop relationships because everyone has limited time to accomplish many goals. Attendees throw business cards and product literature at as many people as possible to see what sticks.
A better approach is to plan how to get in front of the right people ahead of time. Keith Ferrazzi popularized one method — researching attendees, contacting a few people with whom you most want to connect, and organizing individual meetings and small group gatherings on-site.
Ferrazzi's approach is a great application of the "inch-wide, mile-deep" method of building a network. However, it still requires the same "cold-call" sales approach as most other conference strategies — calling people who may or may not have heard of you to ask for their time at a busy conference.
What if you used a marketing approach that put your name in front of most or all attendees and gave you a better chance of success with the Ferrazzi approach? That approach exists, and it starts with putting your name and message in the press.
Turning Cold Handshakes into Warm Ones
Introducing myself to people at industry conferences was easy when I was a journalist. People had heard of me or my outlet; and if they hadn't, they still wanted to talk to me for coverage. Cold handshakes immediately became warm and, sometimes, hot handshakes.
The same principle held true when I was a trade association's director of communications. An industry niche had long distrusted the association, but by developing relationships with the niche's biggest outlet and including the niche's perspective in some of the association's other communications, we began to be a welcome face at their conferences.
Here's how to do it:
Do Your Research
You must know:
Which outlets are most trusted by conference attendees
What those outlets cover
What those outlets are lacking and want to cover
The top issues at the conference
What stellar messaging and content you can provide which will stand out
Work Ahead of the Event
Develop and submit your content well in advance of the event. You don't want to be fighting for space with better-known competitors who have similar messages and target audiences.
Spread the Word
Spread your media exposure on social media, through email newsletters and in the gazillion flyers at the conference. Give people every chance to see your unique expertise before they meet you.
There are many ways to put great content in front of target audiences. Podcast interviews, traditional text interviews and thought leadership opinion pieces are popular tactics. You have to find what works for you, and execute.
Be Persistent
Just like handshakes, reaching out to the press isn't a one-and-done.
Every salesperson knows that a handshake, whether cold or warm, is just the start of what may be a long journey toward building a trusted relationship that results in a sale. The press is the same. You might get lucky and shake the right hand exactly when someone needs your product or service, but it's unlikely — and a single piece of press is unlikely to be so groundbreaking that it puts you at the top of the industry heap.
The best chance at creating warm handshakes at industry conferences is to build a Google roadmap ahead of time. Secure multiple media placements at least six months before the big conference, and then use your newfound credibility to secure the highly desirable trade outlet spot two to three months ahead of time.
The hottest handshake is that which turns into a client relationship. But the next best one happens when conference attendees and organizers recognize you by name, seek your expertise, and make time for you on their calendars. Few of us have the money to make that happen, so take advantage of the press to create the relationships you want at industry conferences.
Get our newsletter and digital focus reports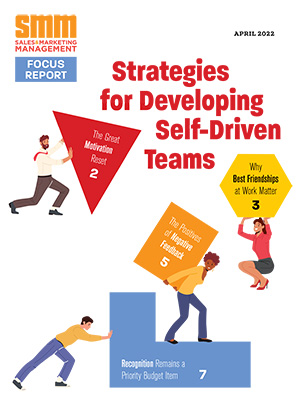 Stay current on learning and development trends, best practices, research, new products and technologies, case studies and much more.