Earlier this year, a frustrated client told me, "My employees are not doing their jobs!" After some discussion with this middle-market business owner – and applying root-cause analysis – I pinpointed the heart of the issue. The company was not hiring the best, because they lacked well-defined interviewing and hiring processes. In fact, the hiring process in many companies can be amazingly arbitrary. Building a strong talent base begins with hiring the right people.
While facilitating a year-end planning meeting with the management team of a health care client, I noticed a department director step out, to hold an interview. She was back in 10 minutes, and I assumed that the interview did not take place. On the contrary, she told me that she completed the interview, and, to my surprise, actually gave the candidate an offer. In just 10 minutes, she had met a person for the first time and had hired them.  I wasn't surprised to learn that the new hire lasted just one month. Each poor hiring decision costs your company time, money, productivity, reputation and the morale of your staff. That's why it's imperative to get the hiring process right.
Needing to fill an open position quickly is often the justification used for not hiring smart. In addition to filling a position too quickly, let's examine five other common hiring mistakes. As you read each, think about your own company's practices:
Hiring a resume – Falling in love with the bullets on the resume.
Rushing the interview – You'll need at least an hour.
Not knowing the type of person you need in advance of recruitment.
Interviewing superficially – Not digging deeply enough into behaviors and past experiences that help predict future behaviors and results.
Hiring people in your own image – Missing the opportunity to broaden the company's diversity and thinking.
Hiring and Onboarding
Now that we've covered the don'ts, here are four do's for hiring onboarding smartly.
Think strategically – In short, to get what you want, know what you want.  Don't limit yourself to merely filling a position – rather, hire the person who best fits your company. Ask yourself: "How can this person help strengthen our culture?" Consider the person's strengths, skills, diverse background and unique experiences that will bring your company value.
Interview for behavior and fit – The types of questions we ask matter. Will the candidate be both good at their work and gain satisfaction from that work?  Ask behavior-based questions. Ask questions within categories aligned with the position. For a sales position, categories can include overcoming sales challenges; taking initiative; teamwork; adaptability; and resiliency. Seek to hire for attitude and commitment; skills can be taught.
If you are hiring a new sales professional, ask questions related to previous sales challenges and what the candidate did to overcome those challenges. For example, "Describe a challenging sales situation with an important potential client. What was that specific challenge, what action did you take and what were the results?"  Their answer will help you determine if they're a right fit for the position. Their past behaviors in handling the situation can predict whether or not the candidate can repeat those behaviors in the position you're filling.
The Hiring Decision – In making a hiring decision, assess both the quality of their response to your behavior-based questions and how clearly the candidate communicates. Don't rely on yourself to make the decision alone. Have someone else in the company evaluate the person as well – and then compare notes. Data show we make better hiring decisions when we have a peer help with the process.
Onboarding New Hires for Success – Most companies orient new hires to their company by focusing on the job description. Don't be one of those companies. Focus on helping people understand what is expected of them to exceed performance expectations, why it matters and how to become a star in the company. You only have one shot at setting people up for success – use the time wisely. I also recommend that the business owner personally meet all new hires. Let the new hire feel your passion for the company.
Your gut matters: If you don't feel right about the candidate, they won't be a good fit. Your gut has figured something out, even if you mind needs to catch up. Go with your gut.
Keep in mind that  building great companies begins with hiring the right people. Take the time to think through what type of people you want in your company. Ask thoughtful questions. Involve others in the decision-making process, and then set new hires up for success.
Get our newsletter and digital focus reports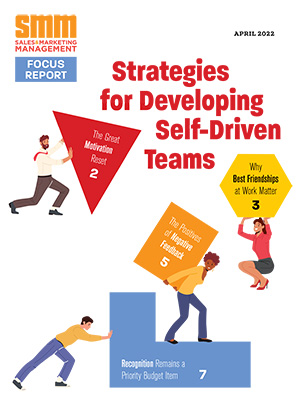 Stay current on learning and development trends, best practices, research, new products and technologies, case studies and much more.