Successful brands big and small always have their finger on the pulse with important advertising and marketing trends. You only have to look back at trends of the past to understand that marketing can be a tricky (and slightly fickle) arena to navigate. Get it right, though, and your brand could happily ride the advertising trends wave to success.
To help with getting it right, here are four digital marketing trends every brand should know:
Go Visual
This is nothing new, but 2023 will bring its own developments like the continued growth of VR and augmented reality. Sixty-five percent of us are visual learners, and it shows in the digital marketing trends that have emerged on social media. There is 180% more engagement given to posts with a visual aspect and an 85% higher chance of conversion if that content is a video. The benefits of visual content aren't just for humans, either. Technological developments mean that your brand becomes more searchable with discoverable visual content. And that means functions of visual search and shopping feeds become something you can take advantage of, which is also the technology of most interest to the most sizable demographic – millennials.
Get Personal
Personalization isn't always as blatant as welcoming customers by name. It can also appear in the form of personal recommendations coming up on their account page or loyalty rewards that tailor rewards to customer needs. For example, if you find a certain customer seems to be earning points through buying skincare more than anything, then their rewards should be something they can redeem on skincare as well. And while you may think your brand is already doing personalization well, but that may not be reality. Eighty-five percent of brands think they offer a personalized experience, but only 60% of their customers agree.
Engage Employees
This may not seem like something that would directly impact customer experience, but happy customers are only as happy as the employees who serve them, and a brand is only as passionate as the people it hires. The past few years have shaped the way people think about work. Between lockdown and work from home being the norm, to a struggling economy and a stronger awareness of employment inequality, "the great resignation" saw 4 million Americans leave their jobs in April 2022 alone. These people quitting are also customers, so if they think your brand is guilty of the same sins as their ex-employer, you're unlikely to win their loyalty. But what can you do to convince customers you're a great place to buy from?
One way is to help make your team the voice or face of your brand. Social media accounts run by the real humans of a company with an authentic voice have proven a massive success. While you absolutely don't have to start a battle of wits with every competitor, the fact that there is a real person behind the brand not ashamed to showcase their engaging personality is where the magic lies.
Don't Forget Gen Z
Millennials may be the biggest cohort brands are desperate to appeal to, but they aren't the only demographic you need to focus on. Born between 1995-2010, Gen Z is a powerful consumer community raised in a digital world where everything and everyone is in easy reach. As the most diverse demographic ever, brands will need to make content that is relatable, real and authentic by diversifying as well. Gen Z's values play a big role in their shopping habits, with almost half identifying personally with a brand and prepared to stay shopping with them for a long time. Add to that the fact that almost 100% still choose to shop in person some or most of the time, you'll want to ensure you can be as local as possible. That doesn't mean miraculously funding an expansion plan of stores across the country, but it does mean being easily discoverable to your local Gen Z (and all) customers. This might be the marketing trend wakeup call you need to update your brand's technology.
Consider things like geofencing to target certain locations with specified messages. This could be sending push notifications about a rainbow flash sale the week before a city's pride parade, news of your brand's pop-up to send to customers nearby, or as sophisticated as reminding customers of your latest offers if their geo-location lets you know they're near your store or a distributor.
Whether your brand decides to follow some, all or none of these trends in 2023, it's clear that taking an authentic and engaging approach to your marketing is essential to your brand's success. Doing so will help you build a continued rapport with your customers that keeps them coming back for years to come.
Get our newsletter and digital focus reports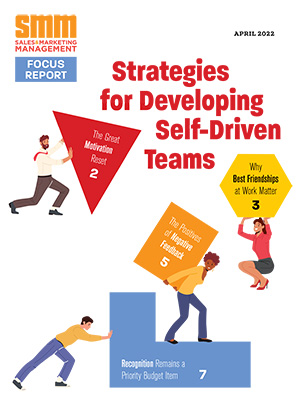 Stay current on learning and development trends, best practices, research, new products and technologies, case studies and much more.