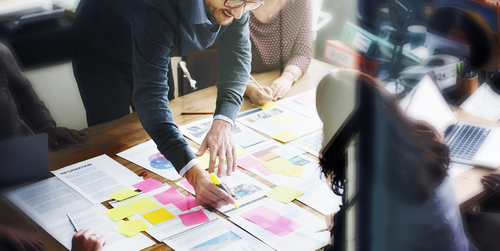 B2B markets are growing increasingly competitive, making it more challenging to stand out. As the competition has intensified, most marketing professionals, including your competitors, are familiar with conventional best practices and strategies. Consequently, these well-known and established techniques are often insufficient in today's environment.
It's critical to break long-held conventions to truly boost your marketing campaigns' efficacy. Here are five effective but underutilized B2B marketing techniques you likely haven't tried yet.
1. Apply B2C Strategies to B2B Campaigns
Conventional wisdom applies separate strategies to B2B and B2C marketing. However, those lines are starting to blur as younger generations account for more of the workforce. About 80% of B2B buyers today expect a B2C experience, so your campaigns should take inspiration from these circles.
There are still some important distinctions between B2B and B2C processes, like longer buying timelines and more stakeholders involved in decision-making. However, B2C trends like personalized marketing, near-immediate responses, self-service features and even casual messaging appeal to modern B2B buyers. In today's digital age, people expect the same fast, familiar and customized services everywhere, even in the workplace.
Remember that many business decision-makers are now millennials and Gen Zers. These digital natives expect chatbots, custom messaging, mobile support and streamlined processes. B2C markets have already capitalized on this movement, and it's time for B2B to do the same.
2. Podcast Marketing
It's worth considering new media channels when targeting a younger audience in your B2B outreach. Most marketers already understand the value of content marketing, but in B2B circles, this mainly takes the form of industry blogs. Venturing into less obvious channels — specifically, podcasts – can help expand your reach.
Podcast ads generated over $1.8 billion in 2022, a 25% increase over the prior year. Much of that comes from consumer-targeting advertising, but many people listening to these podcasts may also have buying power at their companies. Ignoring this opportunity means leaving significant revenue on the table.
Look for podcasts popular in your target industry and consider sponsoring segments of these shows. Alternatively, you can create your own podcast discussing news or advice relevant to your buyers, like you would with a blog. You can start a podcast with just a few pieces of equipment and little to no experience, leaving more room for returns.
3. Mobile Tours
Another new spin on an older idea is to start a mobile tour of your products or services. Trade shows have long been a staple of B2B marketing, but they're declining and can be expensive. Creating your own mobile mini-presentation can offer the same benefits while minimizing costs and helping you stand out.
Some trailers can stretch 40 feet long and support up to 25,000 pounds, more than enough to support a trade show booth. You can then demonstrate your products or services in multiple locations. Traveling between metropolitan areas — particularly in business hubs full of potential clients — lets you show leads firsthand how you can help them.
A mobile tour connects you with potential clients, and because it's not a very common idea, these connections will stand out. Unlike a traditional trade show, you'll be the only business demonstrating your value, making conversions more likely.
4. Create Interactive Online Content
In-person contact like mobile tours is crucial to setting your business apart, but don't neglect your online presence. You're likely on social media and may run a content marketing blog, but many companies overlook the value of interactive content.
Despite relative improvements over the past year, the B2B sector has the highest bounce rate of any industry. Users leaving your site without taking any action translates into missed opportunities and lost sales. Mobile-friendly, high-performing websites will help, but you can go further by offering interactive content, which naturally draws engagement from users.
Some of the best interactive features for B2B sites include cost-saving calculators, surveys, and customizable reports on industry factors like injuries or operating costs. Content like this is helpful to curious customers and a relevant demonstration of your company's value proposition.
5. Capitalize on AI
Implementing these steps can be time-consuming. However, you can streamline that process by using artificial intelligence (AI). AI is one of the most versatile tools available today, and now that it's more accessible than ever, businesses must capitalize on it to remain competitive.
A recent report found that B2B markets spend 33 hours a week creating content. Personalization can make that process take even longer, but generative AI can streamline it. AI can create templates or customize existing materials in a fraction of the time, letting you focus on other, more pressing needs.
You can also use AI to analyze data about churn rates, conversions and other KPIs to gain more informative, actionable insights into optimizing your specific campaigns. This tech-driven approach lets you adapt to market changes faster and more accurately for improved marketing ROIs.
Even commercial markets can shift wildly amid rising digitization. B2B organizations must adapt their marketing strategies accordingly to stay relevant.
These five techniques offer newer, less conventional approaches to serving these changing needs. They'll help you stand out from the growing crowd and deliver where other organizations fall short.
Get our newsletter and digital focus reports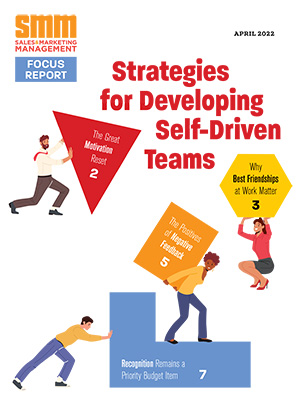 Stay current on learning and development trends, best practices, research, new products and technologies, case studies and much more.