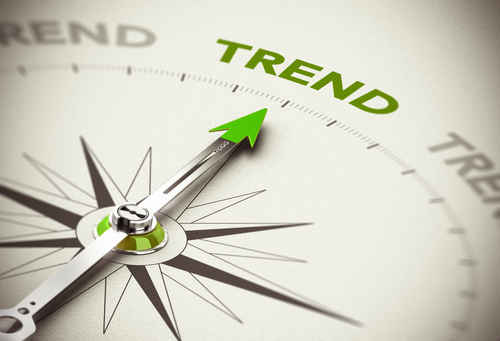 The marketing landscape is rapidly evolving. Traditional strategies which relied heavily on printed material, broadcast ads and direct marketing, are no longer enough to capture the attention of consumers in today's interconnected world.
To stay ahead of the competition, you need to jump aboard the latest trends that promise improved returns on investment (ROI) such as personalization, automation and storytelling.
Every year, billions of dollars are spent by businesses globally on marketing. As an example, advertising cost $285 billion in 2021. This blog post will cover five essential marketing trends and strategies for 2023. We'll explain how each trend can give your business a competitive edge in a crowded market.
Utilize Social Media Platforms to Gain Visibility
Using social media platforms such as Facebook, Instagram, Twitter and LinkedIn is essential for both individuals and businesses. It allows you to reach your target audience and gain valuable visibility and exposure.
Don't worry about not having enough time to increase your social media followers anymore. Today, there are countless growth services for different platforms. For instance, using the best Instagram growth service in 2023 helps you reach your audience organically, bringing you only real followers that are actually interested in what you have to offer.
Social media can help both companies and individuals achieve their marketing objectives and build their brands. By using effective strategies, you can increase visibility and momentum to achieve success.
Invest in Influencer Marketing
To effectively reach your target audience, relying solely on traditional marketing methods might not suffice anymore. This is why an increasing number of businesses are embracing influencer marketing. Collaborating with content creators who have a significant following on their channels can help you tap into their audience and expand your brand's outreach.
If you want to promote your product or service, influencer marketing is a great way to connect with your target audience. Influencers have earned the trust of their followers and their endorsements are highly valued. Investing in influencer marketing can give your brand an edge over competitors and help build a personal relationship with potential customers. [Editor's note: a quick search of "does influencer marketing work in B2B provides links to many articles that say it does.]
Embrace Video Marketing
Using video marketing is a highly effective way for businesses to communicate their message and interact with their intended audience. Making videos that are pertinent to your product or service allows you to exhibit its characteristics and advantages in a dynamic and visually stimulating manner. Video marketing not only promotes brand recognition but also boosts your conversion rates through a more engaging experience for potential customers. Embracing this trend and using video marketing can help elevate your business to new levels of success.
Personalize Customer Experiences
Today, customers demand more personalized experiences than ever before and businesses are looking for ways to meet that demand. By utilizing customer data, companies can create unique experiences for each individual that will leave a lasting impression. From their browsing history to their purchase behavior, every action taken by the customer can be analyzed to determine their preferences and needs.
By personalizing their experience, customers feel valued and understood, which leads to stronger relationships and increased brand loyalty. The key is to use data in a responsible and transparent manner that prioritizes the customer's privacy and respects their preferences. With the right approach, personalized experiences can become a competitive advantage that sets businesses apart from the rest.
Leverage AI-Powered Technologies
Using AI-powered technologies is a great way for companies to differentiate themselves from the competition. By automating repetitive tasks and utilizing machine learning algorithms, businesses can gain better insights into their customers' behavior patterns. This can help them deliver exceptional customer service and maintain a competitive edge.
AI can assist businesses in analyzing vast quantities of data, offering insights that would otherwise be challenging to acquire. By embracing technology's latest advancements, companies can establish enduring customer relationships and achieve a competitive edge in their field.
Bottom Line
It is important to stay ahead of the latest industry trends and upcoming marketing strategies. Organizations that don't adjust their marketing plans according to the ever-changing digital landscape may find themselves far behind their competition – or worse, completely overlooked in an increasingly competitive market. The tools available today are powerful and can help marketers reach more potential customers faster than ever before. Organizations that recognize this adaptability can set themselves up for success in 2023 and beyond.
Get our newsletter and digital focus reports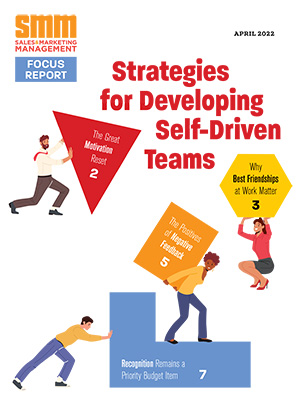 Stay current on learning and development trends, best practices, research, new products and technologies, case studies and much more.