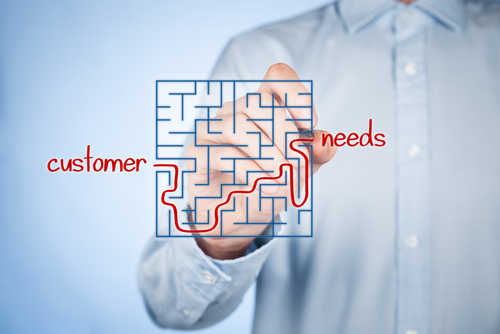 Traditional sales enablement is product centric. Training and enablement programs deep dive into features and messages, and reps have sales playbooks for each product line. So, it's no surprise that they tend to take a product-driven approach into their sales conversations. But they are also selling products to someone. A person. A decision maker. And unless they also have a deep understanding of the individuals they are selling to, they're not going to optimize sales results.
Sales enablement guru Mike Kunkle (and myself) call this buyer acumen: how well do we know our buyers?  A more important question, however, is how do we bring buyer acumen into the sales training process? How do we train reps to hone in on the person they want to sell to – alongside the product they want to sell – by personalizing their own training experience?
In this article, we'll drill down into what sales reps should know about buyers, and lay out five tips to inject buyer acumen into sales enablement to generate a whole new level of results.
What Is Buyer Acumen?
Buyer acumen is having a deep understanding of your buyer at all points of the sales cycle. When you have an in-depth knowledge of your buyer, your sales reps become true subject matter experts – transforming themselves from "just a sales rep" into a credible partner. This empowers your sales teams to enter sales conversations with a true market perspective.
To take the guesswork out of persona training and move to a 100% data driven approach, many organizations invest in win/loss or deal analysis projects. These allow a revenue organization to dive deep into all deals and understand why they won or lost. That said, a win/loss analysis project is a heavy lift with a high price tag and big time commitment. There are plenty of ways to quickly ramp up buyer acumen and persona training within your sales enablement programs.
5 Tips to Inject Buyer Acumen into Sales Enablement
Tip 1: Build persona-based playbooks
Once you know your buyers, create persona playbooks to teach reps how to talk to them. A simple buyer playbook can include economic drivers, use cases, pain points, value propositions, objections, buyer titles, champion titles, and influencer titles. Once you've nailed down your categories, list out four to six talking points under each. Try using the "acknowledge, insight, ask" format. For example, for a sales enablement leader, a talking point could sound like, "I heard you say scaling coaching is very tough to do [acknowledge]. I've read that 90% of learners forget what they've been trained on if not properly reinforced [insight]. What are a few practical ways you've tried to combat this and eventually scale it? [ask]"
Tip 2: Use in-house resources
Is your target buyer a CMO, CISO or CRO? Guess what? You have one of each right within your organization. Utilize their expertise and knowledge when creating your training material. For example, record one of your C-levels having a mock sales call with one of your top performers. Interview them about the best sales calls they've ever received and the worst. Find out what made each call great or not so great? Convince an exec to establish open office hours for practice sessions, or to schedule slots with sales reps who want to go the extra mile.
Tip 3:  Loop in customer service
If anyone in your organization knows the people behind your customer organizations, it's the folks who work closely with them day after day. If you aren't often in touch with your Customer Service team, today is a great time to start. Build relationships with both the CS team and the customers they serve. Make sure this collaboration is win-win though. You need to offer them value, in addition to getting their data insights.
Tip 4: Partner with marketing
Doing this before you create any sales enablement content can be very useful. Chances are they have much of the content and collateral you need. And even if their content isn't something you can use specifically in training, you'll still find plenty of gold nuggets to build into your training.
Tip 5: Live the market
When you're buying a house or car, the saying goes that you need to "get into the market before you're in the market." Do the legwork and experience what your target audience is experiencing. Listen to specific buyer persona podcasts, read relevant articles, network with relevant professionals. That will help you build the content necessary to transform your reps – making them capable of advising and consulting with target personas, not just trying to sell to them.
Know Thy Buyer
In life, the ancient Greek saying "know thyself" is a great guideline. In sales, "know thy buyer" is an important corollary. Buyer acumen needs to be more than a sales tool for reps – it needs to become a way of life. Empower your reps to speak to their prospects at eye level – sharing their pain, not just parroting catchphrases. By enabling sales conversations with a true market perspective for every persona, you don't just grow sales – you create the long-term partnerships that ensure your organization continues to thrive.
Get our newsletter and digital focus reports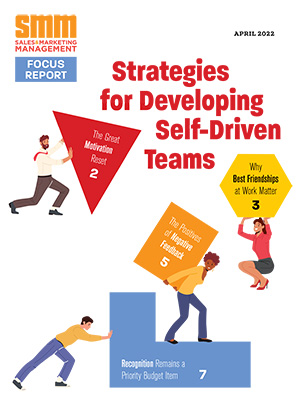 Stay current on learning and development trends, best practices, research, new products and technologies, case studies and much more.