Marketing tools help companies efficiently promote their products and services online. Companies use these tools for advertising, market research, internet marketing, and boosting sales and growth. A majority of companies use more than one tool. But how do these companies know which is the right tool for them? Which are the game-changing marketing tools?
With technology advancements, digital marketing tools have become the limb of companies trying to rank amongst the top 10 on the internet. Digital marketing is growing at an annual compound rate of 9% from 2020 to 2026.
These tools are the backbone of digital marketing. Every business, from the logistics industry to a fashion brand, is trying to rank No. 1 on Google in their respective genres. It's the crux of digital marketing, where every business is leveraging the power of the internet to market itself.
These tools leverage websites, social media, search engines, email, etc., to make digital marketing effective. However, most companies fail to determine the right tools for their goals. That is why they search for marketing tools that are practical "game changers."
If you are looking to boost your business's growth, you should know a few genuine marketing tools. Compiled is a list of the top six tools that are turning tables for businesses, be they big, small or medium.
SEMrush
SEMrush is a complete digital marketing tool that can help you improve your SEO. Backing multiple features for keyword research, backlinks, position tracking, and more, SEMrush is an easy way to configure digital growth strategies.
The digital marketing tool is the first love of many companies. See for yourself with these statistics provided by the company:

Why choose SEMrush?
SEO: keyword research, analyze backlinks, SEO audits, track SERP
Content Marketing: find topics, create SEO-friendly content, track brand mentions
Market Research: analyze keyword and backlink gaps, and see how competitors are performing (SEO-wise)
Blogging: Analyze search intent, choose relevant blog post format, Topic research, content outline building, keyword research
Advertising: PPC campaign, monitor competitor's ad copies, optimize ads
Social Media: schedule content, analyze the performance
Ahref
Ahref is an all-in-one SEO suite that comes with the power of efficient link building, competitor analysis, site audits, website optimization, keyword research, and more. It is known for its massive data index, which makes it a primary digital marketing tool.
The tool is meant for SEO professionals, bloggers, content marketers, eCommerce, agencies, SaaS and many others.
Why choose Ahref?
Optimize website and audit
Analyze competitors
Keyword research
Explore content from your industry
Track rankings
Google Analytics
Google Analytics is a magical wand for businesses looking for expert help in making marketing decisions. The tool provides you with several data insights, making it easy for marketers to track website traffic. Marketers can use this web analytics tool to assess their marketing activities, track goals, and get insights about user traffic, user engagement trends and patterns.
The best part is it's free for everyone who has a Google account. Moreover, those who are new to Google Analytics, can enrol for the free course and learn how to use this tool and facilitate quick business growth.
Why choose Google Analytics?
Automatic data collection
Customized reports
Easy integration with Google AdWords
In-depth site search
Review bounce rate
Understand your audience
See which social media platform is best for you
MailChimp
It is the best-known social advertising and email marketing tool to date. MailChimp is designed to turn your emails into revenues. Although it comes with free plans to paid ones, marketers are in to pay for its chef-kissed features.
Wait! MailChimp has more to offer. Did you know that it has 300+ integrations, including Canva, Shopify, Squarespace eCommerce, and many more? In brief, this digital marketing tool is a game changer for those wanting to grow their business using even the simplest channel like email.
Why choose MailChimp?
Provides analytics for individual mail subscribers
Provides comprehensive reports like number of opens, clicked links, revenue generated from email
Easy email marketing
Automation features
Ready-made social media templates
Yoast SEO
Yoast is a WordPress plugin. It is one of the best marketing tools to optimise content for SEO. The tool helps you to improve your website's ranking by helping you choose the content, adding a relevant count of keywords, internal links, and more.
Another significant reason to trust Yoast is it updates according to Google's algorithm, giving you cutting-edge results.
Why choose Yoast SEO?
Ensures your content is optimized
Guides you to write high-quality, readable content
Give you a preview of how each page will look
Helps you manage social outputs
Guides you to build a perfect site structure and internal links
HubSpot Marketing
With HubSpot Marketing, you can save valuable time, provide a personalised experience to customers, and convert them! The three core areas this tool helps you are – attracting more customers, converting more leads, generating a report and customising the experience.

Some of its popular features include landing page builder, form builder, email marketing, account-based marketing, marketing automation, lead racking, etc.
Why choose HubSpot Marketing?
You can use the free version
Lets you manage social media platforms like Twitter, Facebook, and LinkedIn
The website integration feature notifies you every time a lead visits the site
Excellent communication tracking
Effective sales marketing
Whether you are a marketer or a sales manager concerned about business growth, marketing tools can help you grow 10X! The world is getting digitally advanced every day, making it even tougher to manage customer data, manage leads, make deals, negotiate, and so on.
Leverage the six marketing tools to save your time and kick off a successful business without worrying about your growth and marketing strategies! Improve your sales by comprehending the tools and their functions.
Get our newsletter and digital focus reports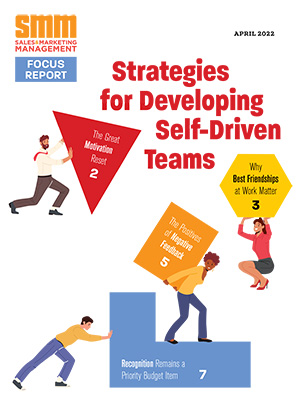 Stay current on learning and development trends, best practices, research, new products and technologies, case studies and much more.