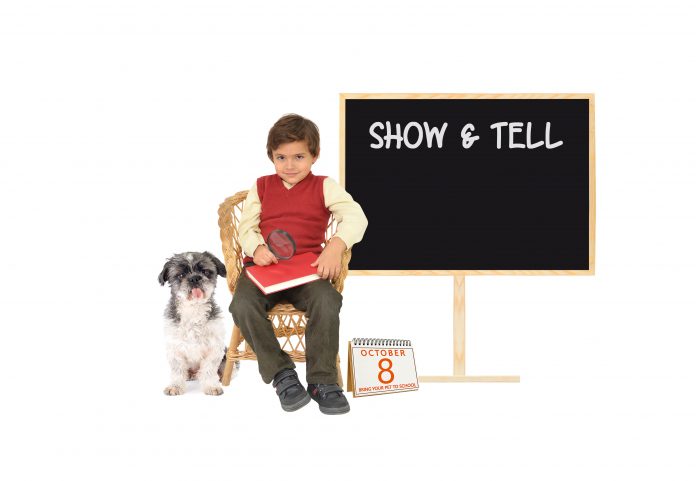 Selling has always been hard, but today's pandemic environment has made it even more challenging for sales and marketing teams to win. Effective sales collateral is now vital for teams to engage buyers, pique their interest and convert leads. The problem is, the storytelling methods the majority of organizations employ today fall way short.
The reality is buyers today expect and need more. Companies that want effective sales collateral need to revamp their workflows and adopt technology that equips their teams with the modern tools necessary to get in front of leads.
The Evolving Presentation
The most important and prized asset within sales collateral is, undoubtedly, the presentation deck. The use cases for it run the gamut in organizations, particularly among the sales and marketing functions.
The presentation deck has come a long way since the days of storyboards, hand-rendered drawings and projectors. The invention of the computer served as the first radical game-changer and paved the way for the introduction of presentation software. Then, COVID-19 hit and fundamentally changed the selling game. Sales representatives could no longer rely on their personalities and presentation skills to connect in-person with buyers. Remote selling and digital content suddenly became the norm and reps needed help to stand out.
There's no denying it anymore – the work presentation has changed. And this means the days of recycling the same, stale PowerPoint presentation are over.
The Modern Sales Presentation
Organizations with modern presentations have a leg up in today's selling environment – they meet buyers where they are, establish trust and build confidence with them, and, ultimately, influence their purchase decisions.
So, what comprises a modern sales presentation? Sales and marketing executives should look for presentation software with six key traits:
AI: The paramount trait of modern presentations today is design artificial intelligence (AI), also known as smart design. Design AI automatically applies design rules for users, in real time, and makes it easy for them to turn their ideas into visual stories that win. This functionality is particularly beneficial for all of the non-designers in organizations as it removes a heavy burden. Instead of formatting decks, these team members can focus on the material they need to present. Presentation software with design AI ensures design principles by building the intelligence of a designer into the tool itself.
Templates: Presentation software today can also give users creative head starts through smart templates. Tools with pre-built, on-brand slide and presentation templates remove the pressure to start from scratch or the tendency to reuse old decks. As sales and marketing teams work in these templates, design AI makes decisions on their behalf to keep them on-brand, save time and uphold design-forward standards.
Experiences: Buyer expectations have never been higher. They no longer want stories – they want experiences. And given the current remote-selling environment, it's important those experiences are seamless. This means organizations must have modern software that brings presentations to life through imagery, video and animations. Teams also need the ability to share that content with digital ease. With the right technology at work, companies move beyond the routine sales pitch and deliver a differentiated buying experience.
Collaboration: The majority of presentation makers on the market today are difficult to use and time-consuming. For teams to win, presentations need to be less of a chore. Companies that are savvy enough to choose presentation software with design AI empower their sales teams and no longer create marketing bottlenecks. But sales reps still need the ability to collaborate on those decks, anytime and anywhere, particularly in this business environment. Standard tools like PowerPoint just don't cut it. Simply put, cloud-based tools are a necessity today. The ease-of-use the cloud offers also extends to presentations in real time, meaning team members can edit and make updates, even on-the-fly.
Analytics: For sales and marketing teams to win today, they need to be able to gauge the efficacy of their presentations. Software options today come equipped with presentation analytics, including the number of presentation views (unique and total), who viewed the presentation, the average and total time those people viewed the slides or the whole deck, and how many viewers made it through to the end of the deck. Armed with these insights, teams can understand what content and which messages resonate with buyers, and adjust accordingly. Modern sales presentations should be measured by the people who actually act on them.
Time: Finally, modern sales presentations should give the most precious gift back to the organizations they represent and that is time. Presentation software that offers design AI, smart templates, seamless experiences, cloud-based collaboration and presentation analytics enables sales and marketing teams to improve their workflows and become more effective. Leaders who want to set their teams up for success should look for tools that are part deck designer, part productivity expert.
The majority of presentation makers on the market today lack the right process – they are difficult to use, time-consuming and lack visual inspiration. Thankfully, sales and marketing teams have other options. There's never been a better – or more important – time to upgrade the presentation tools it takes to convert leads to new customers.
Get our newsletter and digital focus reports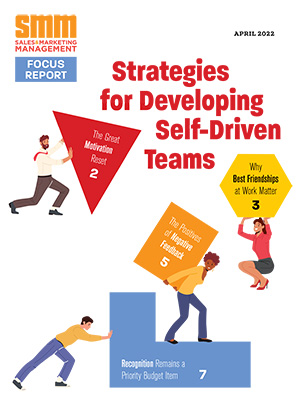 Stay current on learning and development trends, best practices, research, new products and technologies, case studies and much more.