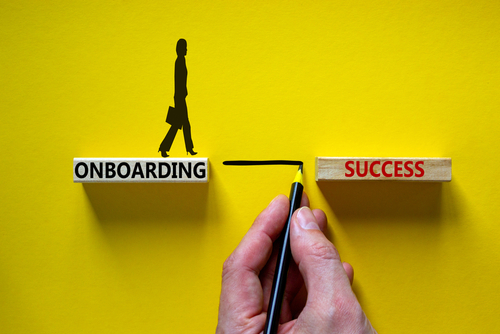 For any department, onboarding sets the stage for the relationship between employer and employee. For sales, onboarding is even more critical. A successful sales onboarding experience creates a more knowledgeable, motivated, productive, and ultimately more profitable salesperson. A failed sales onboarding spells a waste of resources and time. It also contributes to sales team churn.
With so much riding on sales onboarding, companies need to closely monitor and measure onboarding success by defining and tracking onboarding Key Performance Indicators (KPIs). There are numerous KPI definition strategies, and even more KPI goals for each. Every organization needs to choose the right mix of KPIs and goals, while keeping in mind that all of these should be directly linked to quantifiable business metrics.
To get started on your onboarding KPI journey, here are eight top onboarding KPIs to consider for onboarding success – what each KPI's goal should be, how to track each one, and how to improve results for each. Keep in mind that improving a KPI isn't a simple black and white answer – it will require diving into the issue to uncover the root of your challenges. Try these out and customize your KPIs to ensure the best organizational direction.
Time to first meeting sourced
This is the time it takes reps to source their first meeting.
Sample goal: Two weeks
Track it by: Checking their progress on your salesforce automation platform and comparing thir time to first meeting against your current sales superstars
Improve it by: Integrating practice with training, so new hires can use the skills they learn during onboarding in their daily sales conversations
Number of first customer meetings per month
This KPI tracks how many initial meetings a salesperson sources each month – helping show how confident a rep is about their ability to take a meeting.
Sample goal: 10 meetings in month one for a transactional organization, or 5 meetings in month one for a company that targets enterprise sales
Track it by: The number of meetings booked each month by each seller
Improve it by: Encouraging new hires to practice sales conversations on an ongoing basis
Number of open opportunities per product, per month
Pipeline creation is an important leading indicator, and this KPI monitors how many opportunities a sales rep opens per product each month. It shows how well each salesperson understands and responds to customer pain points.
Sample goal: Two to five open opportunities in month two
Track it by: Keeping an eye on your sales force automation platform and having a manager review opportunities
Improve it by: Giving sales hires the chance to actively role-play a discovery call, helping them tie together the information they receive about the product with the skills they learn about each stage of the sales process
Value of open/weighted pipeline per product, per month
This KPI is the dollar value of weighted pipe deals that the seller sets up each month. Weighted pipe is a significant leading indicator that closely mirrors pipe win, and adjusts the value of each deal according to its stage in the pipeline.
Sample goal: $200-500k of open pipe in month three
Track it by: Using your salesforce automation platform to calculate weighted pipe for each salesperson
Improve it by: Ensuring that each rep has adequate introductory calls – if these calls are not converting to pipeline opportunities, a manager should intervene to flesh out obstacles or suggest additional training needs
Value of "closed won" per product, per month
This KPI monitors the dollar value of deals that each sales representative secures each month, according to deals marked "closed won" in Salesforce or other sales automation platforms.
Sample goal: Securing $100k worth of "closed won" deals in month four
Track it by: Following "closed won" deals per sales rep in your salesforce automation solution
Improve it by: Continuing to train new hires beyond the technical end of their 30-day onboarding program, setting a specific cadence of consistent, continuous coaching to help them overcome objections and close deals
Proficiency measurement
This is a soft KPI, but still valuable. Proficiency measurement tracks how each sales employee performs when carrying out a cold call, demo, case study, or other sales interaction.
Track it by: Your certification process. Some organizations require a written quiz, others ask sales employees to record a practice pitch or cold call. Either way, it's crucial to assess these, track the scores that new hires achieve, and compare them with those for existing superstar sellers.
Improve it by: Giving sales employees an opportunity to practice their pitches in role play scenarios
Rep satisfaction
Satisfaction is another soft KPI that can reveal a lot about your onboarding success – tracking how satisfied new hires are with their onboarding process, support, training, feedback, and more.
Track it by: Running surveys to gather new rep opinions, including multiple choice and free answer questions. Ask about their satisfaction levels and how confident they feel about each sales task, then weigh their answers and compare them against those given by other groups.
Improve it by: Giving respect to the results you receive and following up any criticism or complaints; asking new hires what you can do to improve
Hiring manager satisfaction
This soft KPI measures how your hiring managers feel about the ability, retention, and skills of each new hire. It's valuable because experienced hiring managers have a great sense of which new hires will succeed and which will fail.
Improve it by: Asking hiring managers for their feedback about each new salesperson's proficiency and confidence, running the survey once just after hiring is completed, and again at the end of onboarding, so you can measure changes in opinion.
The Bottom Line
Once you've established your KPIs, it's crucial to record the results, track how they change, and retain this for future comparative purposes. As new hires go through your program and you (hopefully) see KPI metrics change, adjust the KPIs so they're aligned to the impact of the program. In this way, you'll ideally see ramp time decrease by your targeted percent. What's more, the time required to reach a targeted level for each KPI should drop too.
Lastly, always recall that nothing in a business exists in a vacuum. It's relatively easy to define a KPI…but much tougher to make sure that each KPI is aligned with a business metric or outcome. By adopting the right KPIs and the right tools to measure them, you'll markedly impact both onboarding efficacy and your company's bottom line.
Get our newsletter and digital focus reports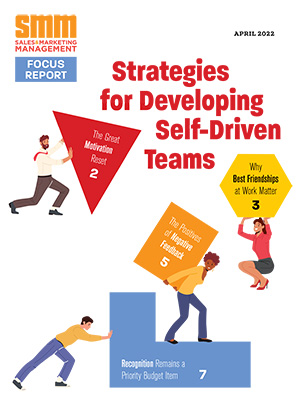 Stay current on learning and development trends, best practices, research, new products and technologies, case studies and much more.