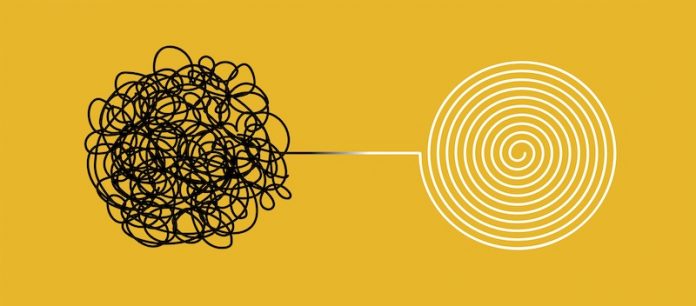 In today's hyper-connected world, using software to streamline the sales cycle is the norm. From CRM applications to an array of technologies such as sales intelligence and prospecting software, analytics platforms, remote selling tools and more, it's no surprise that sales organizations can vastly accelerate productivity with technology.
However, today's sales tools are often complex and require extensive training to use, which actually hinders productivity. Adding insult to injury, there are the nonintuitive tools that inevitably find their way into the tech stack; they don't add value, but rather, cause friction that requires sales teams to waste valuable time that could be spent engaging prospects, building pipelines and closing deals. Combined with growing business demands, deadline pressures and knowledge gaps, it's clear that success is only as attainable as a sales team's ability to adopt new software.
Leading organizations are tackling the stumbling blocks of technology adoption by investing in a digital adoption platforms (DAP), which can be used to not only drive adoption, but remove friction from the sales process. According to Gartner, by 2025, 70% of organizations will use digital adoption solutions across the entire technology stack to overcome insufficient application user experiences.1
Higher Technology Adoption = Higher Productivity
DAPs are technologies that integrate with any host application, software or website that guide people through how to use it, thereby simplifying the user experience, improving proficiency, and increasing productivity. They can also provide an intuitive means of rapidly retrieving information directly from CRM platforms like Salesforce, without interrupting a sales rep's workflow.
Additionally, DAPs provide reps with complete visibility into team performance based on the software they use and the business processes they complete. Management can use this information to measure and take action to maximize the impact of their team and the company's digital transformation strategy.
Deploying a DAP helps to ensure sales teams have the necessary information and tools they need to complete business-critical tasks and processes, without context change. With a DAP in place, sales leaders can use automation to strategically place content that encourages users to complete necessary business processes, as they work within the various applications they use on a daily basis.
Finally, with a DAP, sales teams can do their job more efficiently, ensuring quality customer experiences that drive greater bottom-line results.
Why DAP?
By removing the complexity for the user and making software platforms such as Salesforce more intuitive, DAPs empower sales teams to:
Map out your entire sales tech stack so that you can prioritize digital transformation initiatives, understand the impact of introducing new software, the business costs as well as the digital burden it can have on your sales reps.
Track engagement with your underlying applications and analyze user journeys so that you can uncover software adoption trends and challenges. Then create personalized experiences that drive engagement and adoption of digital assets across desktop, web and mobile with strategic placement of content and guidance within the app. These experiences can be implemented across multiple applications in the sales tech stack.
Provide advanced enterprise search capabilities to help reps easily access resources such as a knowledge base, support sites, sales documentation and more.
Leverage automation such as bots to engage with leads and customers using a natural language chat-like interface, and create a seamless workflow that doesn't distract sales reps from their intended tasks.
Streamline contextual communication and create segmented, personalized and targeted notifications that push business updates to users within the software interface.
Monitor new users' adoption and progression, to customize and fine-tune the content delivered in-app.
Leverage machine learning and industry best practices to make actionable decisions based on data.
Accelerate Technology Adoption for Growth
Software is likely to become more and more complex — and with digital transformation continuing to take hold across all industries and market sectors, the need to get up to speed quickly with new technology platforms and software will intensify. But while technology adoption will ultimately help your sales team be more efficient and close more deals, it's critical to minimize "downtime" and help them become proficient in new technology as quickly as possible. Implementing a DAP in your organization can help unlock value of your new technology platforms faster, while promoting adherence to proven sales processes that promote revenue growth.
1Gartner, "Improve Employee Usage, Engagement and Productivity With Digital Adoption Solutions," Melissa Hilbert and Stephen Emmott. Gartner and HYPE CYCLE are a registered trademark and service mark of Gartner, Inc. and/or its affiliates in the U.S. and internationally and are used herein with permission.
Get our newsletter and digital focus reports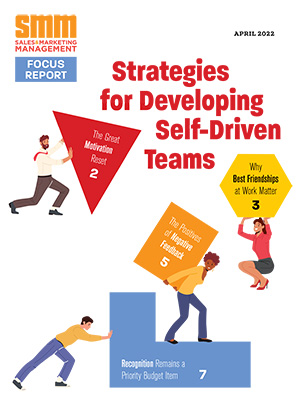 Stay current on learning and development trends, best practices, research, new products and technologies, case studies and much more.