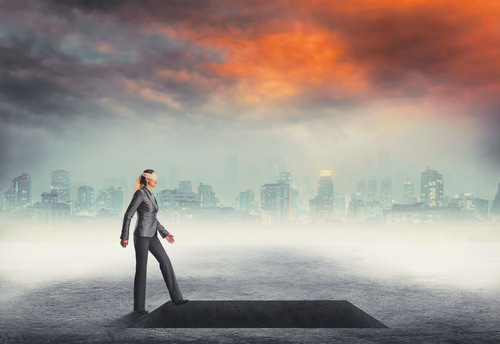 If you're like me, you've likely faced your fair share of well-intentioned plans that, despite initial promise, ultimately fell short of expectations. In most instances, lessons learned provide momentum for better decision-making in the future. However, certain missteps, particularly in the realm of digital sales transformation, can have a real negative impact on your organization or company.
Digital sales transformation and that first family trip with a newborn are very similar in this respect. Like the family trip, your organization could be speeding down the highway of digital transformation in a vehicle made up of changing buying dynamics and emerging sales technologies such as generative AI. However, if the proverbial gas tank remains riddled with increasing costs, seller turnover, and longer sales cycles, your family trip – and digital sales transformation journey – will fail.
But what is a digital sales transformation? A digital sales transformation is the act of integrating digital technology into all areas of the sales organization, fundamentally changing how commercial teams operate. And sales organizations are planning a lot of family trips as 76% of sales executives say their sales technology budget will increase this year.
But, too often, sales leaders believe that digitally transforming the sales organization means simply buying technology to automate business processes. That thinking often works against sales leaders as tech on its own actually frustrates sellers and can complicate the selling environment.
With such a significant investment being made in digital sales transformation, and the importance of making it easier for sellers to sell, sales leaders ought to avoid the three key pitfalls that plague many sales digital transformation efforts.
Pitfall 1. Lack of Clear and Compelling Destination
Many organizations start their sales digital transformation journey without a firm destination in mind, a strong plan in place or even an idea on where to start.
Here, a shift in focus is required – from purchasing technology based on its capabilities to honing in on digital transformation objectives. To define the right objectives, start with evaluating how your organization's technology budget is allocated, the technologies that are already being actively used within the organization, and which ones yield significant satisfaction among users, among other considerations.Where are we investing now? What are we using now? And what is actually working?
From there, build a compelling vision for the sales transformation that is clearly aligned with organizational goals. While most organizations have some established transformation vision, few are well-aligned to overall organization's objectives and even fewer are compelling. A good vision provides the North Star for the organization, gives purpose to the effort and serves as continuing motivation for the team.
For instance, you might use the same language in the sales digital transformation vision as your CEO or CFO would use – aim for repetition not differentiation. The vision's language must be simple yet memorable, motivating the transformation team and highlighting benefits to affected stakeholders.
Gaining a clear understanding of your current digital capabilities and establishing a defined vision, will enable you to devise a more effective digital buying process and improve the transformation's chance for success..
Pitfall 2. Top-Down Change Management Plan
Knowing where you want to go and what car you're driving, doesn't guarantee you can still get there. The same is true for your sales digital transformation. At its core, we're talking about a transformation and when a change management plan is not in place, you end up with confusion, conflict between stakeholders, inadequate resources, user resistance and increased costs. Sound like something you'd want to avoid?
Interestingly, Gartner data is clear that involving users and key stakeholders in the transformation planning process yields positive results, but Gartner data also shows that most organizations use a top-down change management approach, with employees reporting that only 34% of those change efforts actually meet their defined goals.
Apply this to the sales technology context, and Gartner's data shows that only 15% of organizations involve frontline sellers in the technology decision process. Who is involved? Senior sales leaders, corporate IT and even marketing are more likely to be involved than the users themselves.
Here a transition from a top-down to frontline driven, open-source change management approach is needed to avoid this pitfall. This approach involves:
Engaging a few frontline sellers and managers to co-create change decisions, rather than have the CSO, heads of sales enablement or heads of sales ops lead the charge unilaterally
Involving a few sellers and managers in creating milestones and rollout plans, instead of assigning a single program manager to own those responsibilities.
Shifting communication from top-down organizational announcements that are thrust onto sellers to more open conversations where sellers can transparently discuss the changes they're experiencing and lessons learned.
The frontline driven, open source change management approach works – resulting in a 46% increase in employee intent to stay, 38% higher employee engagement, and a 24% higher likelihood of a successful change initiative.
Pitfall 3. Underinvesting in Your People
Last but not least: The investments you make in furthering the skills of your team needs to be equivalent to the investment you make in technology. At present, only 24% of workers have a high degree of readiness to adopt new, tech-driven ways of working. Fifty-nine percent of B2B sellers even describe new sales technology as a hindrance to their work.
A good question sales leaders can ask themselves is "How does what I spent on the technology compare with what I spent to ensure my users have the skills to use the technology?" The answer often creates a clear picture of the problem.
But how do you invest in your people? Grow their digital dexterity. Give them the skills they need to not only use the technology, but embrace it. Prioritize employee development alongside the technology investments required for digital transformation. This development includes allocating resources to ensure the design of the technology improves seller adoption, providing training and resources to make it easy for sellers to use technology, and quickly capturing and sharing best practices on how your sellers are using the technology.
Addressing these pitfalls sooner rather than later is key to impacting your sales digital transformation success and a successful sales digital transformation makes everyone happy.
Get our newsletter and digital focus reports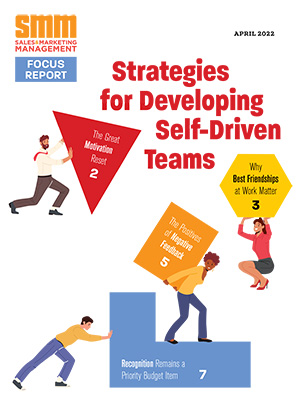 Stay current on learning and development trends, best practices, research, new products and technologies, case studies and much more.