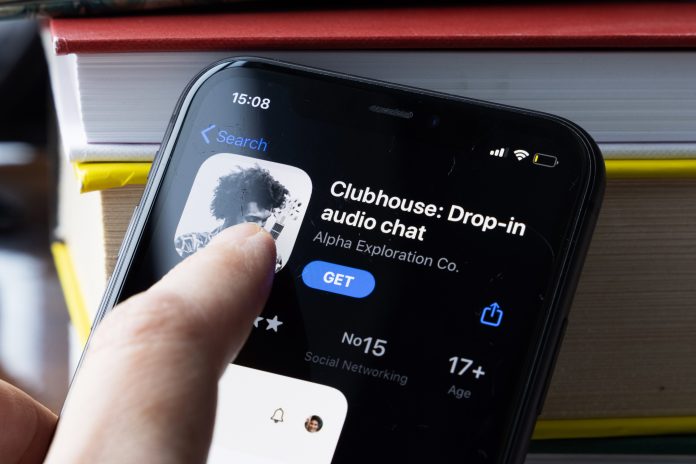 As we emerge from an extended period of isolation, consumers are craving social interaction and that's good news for brands – nearly two-thirds (64%) of consumers want brands to connect with them. As a result, brands that identify new ways to participate in social interactions with their customers stand to achieve gains in both engagement and loyalty in today's marketplace.
Enter Clubhouse. While Clubhouse may not seem like the most obvious social media platform for marketers – it doesn't have professional tools for commercially integrated advertising yet – it does offer an innovative way for brands to connect with customers. With Clubhouse, brands can engage with audiences on a more personal level, enabling them to start conversations, gather feedback and build loyalty.
Why Clubhouse?
Clubhouse is unlike any other social media app because it is only audio content – no images or videos. It's actually similar to a live podcast. And the audience members aren't just listeners, they can also join the conversation.
Clubhouse enables marketers to host conversations on any topic and invite customers into the room. "Rooms" can range from more casual, unmoderated conversations to moderated Q&As and panel discussions. And if a big name joins the room — like Kevin Hart or Elon Musk — then a moderator can invite them to the virtual stage as a speaker.
Listeners are also encouraged to join a conversation by "raising a hand" so the moderator can invite them to talk or ask questions. Because of the lack of visuals, which makes participants feel like they're on a phone call with the speakers, Clubhouse can lead to more genuine and spontaneous conversations between brands and customers. Clubhouse's intimate setting allows listeners to feel more connected and tuned into the conversation.
Clubhouse chats have an audience limit of 5,000, but the app is growing fast, with more than 10 million active weekly users, up from 600,000 in December 2020. [Editor's note: Business Insider reported in May that downloads of the Clubhouse app dipped below 1 million per month for the first time in April and user growth is "tapering off," but retention is strong.] And the idea of audio-only virtual spaces is catching on more broadly. Facebook recently announced their own Clubhouse competitor, Live Audio Rooms.
Since conversations are not recorded on Clubhouse, there's an added sense of intimacy and trust between speakers and the audience.
The Benefits of Clubhouse for Brands and Marketers
While still a nascent social media platform, Clubhouse has the potential to become a major marketing channel for brands, like Facebook or Instagram. But given consumers' desire for brand interactions, it's not too early to start investing in Clubhouse now. With the right strategy, there are several benefits Clubhouse can provide for your brand.
Improved engagement: Clubhouse enables brands to engage customers outside of interactions like shopping or browsing online. For example, you could host a Q&A session on Clubhouse to encourage open communication with your customers. This can also be a great way to gather feedback on your products and services, or share upcoming product announcements, company news and updates.
Enhanced personalization: Clubhouse creates opportunities to personalize your brand and invite customers to experience your brand on a more intimate level. With Clubhouse, you can introduce customers to the voices behind your brand, like your business leaders or brand ambassadors. Access to these individuals helps humanize your brand and creates more genuine relationships with customers.
Increased loyalty: Since Clubhouse is "invite-only" and invitations are still rare, inviting a customer to Clubhouse can be a great loyalty gift. An invite shows your customers that you want them to learn more about your brand and connect with you in a new way. In fact, 61% of consumers said that a brand surprising them with a reward simply for being a customer is the most important way a brand can interact with them.
Future advertising opportunities: While Clubhouse is not a commercial platform yet, it offers a great foundation for future advertising opportunities. Similar to podcasts or radio shows, Clubhouse could include interludes during a talk where a product or service is discussed. And some organizations, like Bite Toothpaste, have already used the platform to sponsor rooms and share more personal stories and information about their brand. Sponsored rooms also offer a great opportunity to collaborate with influencers and creators and draw more customers to your brand.
Invite Your Customers In
While Clubhouse doesn't have built-in tools for advertising yet, it's a worthwhile consideration for inclusion in your marketing efforts. Inviting your customers into a conversation with your brand on the Clubhouse app can build deeper connections and encourage them to interact with you on a more consistent basis – key drivers of your brand's success.
Get our newsletter and digital magazine
Stay current on learning and development trends, best practices, research, new products and technologies, case studies and much more.