There are two important steps needed for a business to be considered durable. They are year-over-year relevancy and resiliency. Let's define and examine these two critical factors. Together, relevancy and resiliency are the key capabilities to produce a predictable and justifiable, year-over-year durable business.
Critical Factor #1: Relevancy
Relevancy (from a business development perspective) is the ability to relate to customer and marketplace needs and desires and the purpose of a business entity.
Think of relevancy as having a strong customer focused business model as reflected in a strong brand following, producing new and repeat sales. Relevancy is the key differentiator that makes a business model work.
Think of resiliency as the ability to consistently react to change, challenges, setbacks and new opportunities in a timely manner (when the window of opportunity is open). It represents having the relentless ability to protect current and planned business models and grow according to plans.
Step one: A Business Must be Relevant and Stay Relevant
We can measure this by the extent of customer following of a business's brand reputation. Key for a business to grow (or even survive) is the need to be perceived as relevant…for instance, solving a pertinent customer need, delivering a product / service in a manner preferred by customers addressing unique needs in target markets.
In this fast-changing world, being a relevant business means constantly adjusting and / or influencing change with disruptive products / services. Being relevant is a state of being that can have a short-term lifecycle, or can have lasting value when managed (designed, tracked, measured and analyzed) and considered a significant influencer of durability.
For example, retail businesses that migrated to e-commerce vs staying with only brick and mortar retail locations modified their business models to meet the changing preferences of targeted customers. Amazon®, at the time of this writing is clearly the industry leader. Other permutations of e-commerce strategy have evolved.
Walmart® has combined e-commerce with brick-and-mortar store operations. Placing an order online can be picked up at the store. This strategy works because Walmart customers live in close proximity to the store making pickup at the brick-and-mortar location an easy solution. Combining this strategy with the addition of adding grocery sales simply increases the frequency need for a purchase, making Walmart shopping an even more relevant customer solution.
Step two: A Business Must Be Resilient to Have Year-Over-Year Staying Power!
This requires being able to respond to changes, challenges and opportunities quickly with validated and timely strategies and tactics. A well-informed stellar organization working collaboratively as a team is the necessary formula for building and maintaining a capacity for transformative change…a necessary requirement for a business to have resiliency.
Critical Factor #2: Resiliency
Resiliency is the ability to understand, adapt and respond strategically and tactically to the changing and expanding world over time.
Let's define resiliency (from a business development perspective) as preparing for year-over-year continuity of business purpose, vision, mission and goals. Resiliency is the result of planned performance for goal achievement into the future. It requires having operational components continuously ready to achieve and /or exceed performance plans and expectations. Business development that conforms to this resiliency definition produces year-over-year Strategic Continuity and the ability for a productive change in strategic direction often called pivoting.
Resiliency requires the ability for readjustment of business direction regardless of the source of change or a disruption.
Resiliency is not just about producing year-over-year viable business models. Resiliency is also a necessary capability for what I call Risk Management Preparedness (RMP) a necessary capability to ensure Business Continuity. Business Resiliency would include recovery capabilities from such things as natural disasters, changing government regulations, social unrest, severe economic downturns and pandemics causing business / service disruptions requiring preservation and restoration.
One evaluation criterion of Business Plan strength is the extent of Business Continuity Resiliency that is built into the plan. Risk Management Preparation (RMP) is necessary to protect stakeholder interests, brand reputations and other factors that influence business value and completion of a business's mission. Resiliency can be preserved by designing strategic programs in many ways that would be appropriate for whatever industry your business intends to operate. For example…
The telecom business emphasizes redundancy of telecom capabilities.
Companies often develop alternate supply chain routes to ensure adequate pipelines. Potential investors want to see this contingency.
Software companies offer data replication capabilities as a backup capability.
Going forward, developing resiliency capabilities leading to business continuity is more than disaster recovery. It should be dealt with as an essential component of strategic planning to secure full lifecycle durability.
Resiliency happens when following Perpetual Planning and pursuing Continuous Improvement initiatives as well as efficient operational business practices.
Strategic resiliency is best maintained by being prepared to operate with a flexible Perpetual Reset capability to meet timely changes, challenges and opportunities.
Consider, retail business that had e-commerce capabilities were the most likely to survive the COVID – 19 pandemic. Businesses such as Peloton® (home gym equipment) benefited (for a period of time) from the work at home mandates by modifying their delivery and supply chain to meet increased demands. It is doubtful anyone would claim they had forecasted the global impact of the COVID-19 pandemic. However, having flexibility in their planning process allowed many businesses to survive and even grow. Planning for alternate supply chain routes was a necessity for companies such as Clorox's needs to meet the demand for cleaning supplies.
Perpetual Planning and Continuous Improvement (of core capabilities) principles and actions represent the "glue" needed keep a business relevant and resilient and therefore ultimately on the path to justifiable durability. It allows for having justifiable migration plans to safely move beyond business-as-usual business models either by design or because of competitive necessity.
Get our newsletter and digital focus reports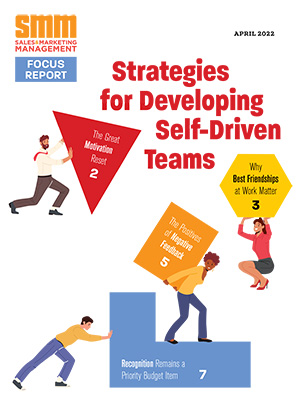 Stay current on learning and development trends, best practices, research, new products and technologies, case studies and much more.