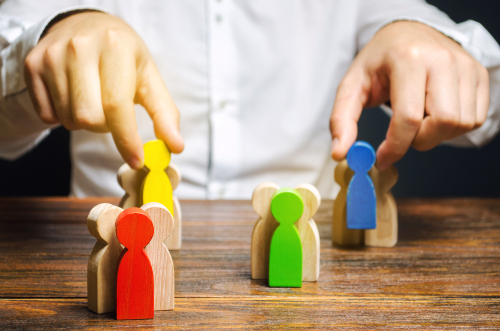 The sales industry has evolved significantly over the last five years, and salespeople must constantly adapt to the changing landscape to remain successful. Whether it be understanding new sales solutions, refining skills, or improving the sales process, the modern salesperson needs to possess specific traits to meet the demands of today's overtly critical, well-informed buyer.
Especially in our current hybrid environment, salespeople are finding it harder than ever to convert sales. In fact, according to Showpad's Modern Salesperson Survey, 80% of salespeople believe virtual meetings make it harder to engage with buyers and on average, 40% believe it's costing them sales personally. When salespeople are able to develop specific traits to engage buyers more effectively, they can compete and convert in today's modern sales ecosystem.
A Thorough Understanding of Your Products
Every modern salesperson needs a thorough understanding of their products or services. Product knowledge is power in sales, and it can make a significant difference between a win or a loss in the sales process. Understanding a product's key features, benefits, and value proposition will help salespeople position it more effectively to potential buyers.
Salespeople with a deep understanding of their products can confidently answer any questions a prospect may have, anticipate objections or challenges to purchase, and provide compelling reasons why their product is the best solution for the buyer's needs. This is especially critical during the introduction stage to a potential prospect to create trust and build confidence. At this stage, some sellers may feel the need to speed up the sales process to close a deal quickly, but slowing down and listening carefully to a prospects' needs will ultimately lead to fewer objections, particularly within the complex sales cycles of today. It's essential to invest time and effort in learning everything there is to know about the product or service you're selling in order to move a prospect through the funnel.
Remain Agile and Willing to Learn
To effectively sell a product or service, sellers must remain agile and willing to consistently learn in this ever-changing sales landscape. Even veteran salespeople need refreshers as technology is consistently evolving to support the sales process; as such, the idea of continuous training is key. Continuous training not only pushes sellers to sell better, especially when top performers' techniques are used as the training materials, but also allows for sellers to be more knowledgeable and accurate when it comes to their clients and their clients' respective markets. When new sellers are hired, onboarding may last up to 90 days. However, with the speed at which sales evolves, organizations should consider everboarding – where learning occurs on a continuum. By always seeking new knowledge, sellers can more easily position a product or service as one that will meet a buyer's demands, and as regulations and technology are constantly changing, remaining agile will allow sellers to stay ahead of the curve.
Having Market Knowledge
Doing research and understanding the specific needs and pain points of your target industry is essential to the sales role. This holds especially true for businesses selling directly to other businesses as the marketplace is becoming cluttered and each solution needs a clear product differentiator to stand out from the competition. By understanding the industry landscape, sellers can position products or services as the best solution to meet the buyer's organization needs. Especially in today's unfavorable economic climate, using emerging technologies like sales enablement solutions will help with understanding the market, and in turn, accelerate revenue. Additionally, by staying up-to-date on industry trends, sellers can easily highlight why their product or service is superior and how it can combat every pain point the buyer currently faces.
Strengthened Body Language Skills
Salespeople must be skilled communicators to be effective and having strong body language makes the selling process a more enjoyable, smooth experience for all parties involved. Modern salespeople must come across confident, clear and persuasive to engage and win over potential buyers. Especially over video – the main channel being used in sales meetings – it's important to have engaging body language. It may take a bit more effort, but the benefits of paying attention to body language in virtual meetings are well worth it in making virtual interactions more genuine and meaningful. Sellers need to come across in a way that resonates with buyers and ultimately become a trusted advisor.
The Ability to Build Relationships and Strong Rapport
With virtual selling taking center stage today, building meaningful relationships with buyers is more difficult. However, it's important to establish a healthy and trustworthy dynamic with buyers to keep them involved in the process and consistently understanding the value the offering can provide. This means understanding their needs, being responsive to their concerns, and demonstrating you're invested in their success. By building trust and rapport, sellers can create long-lasting relationships with buyers and create loyalty.
In today's competitive sales landscape, these five key traits are essential to sales success. The modern sales landscape is constantly evolving, and salespeople must consistently adapt to these changes to build interest and close more deals. With an understanding of what traits bring the most value to the modern salesperson, you can position yourself as a trusted adviser to prospects, convert them to customers, and create long-lasting relationships to help your organization thrive in today's challenging market.
Get our newsletter and digital focus reports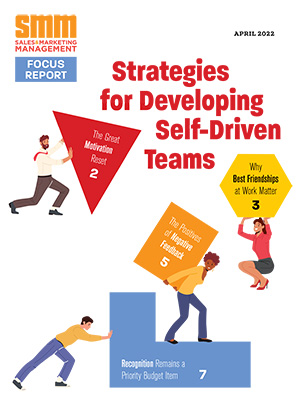 Stay current on learning and development trends, best practices, research, new products and technologies, case studies and much more.