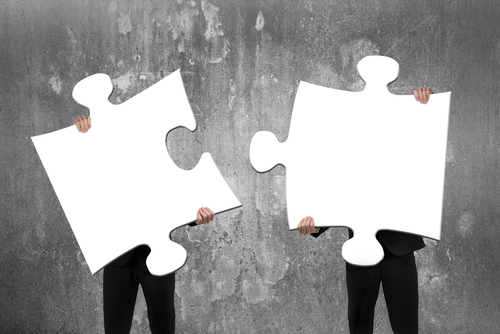 The end-to-end revenue process to acquire new customers and retain or expand existing customers requires close alignment between marketing and sales. While this has always been true, it is more critical now than ever.
However, alignment is not a status to achieve or a box to check, but a continuous approach towards collaboration to drive desired outcomes. There are organizations where alignment results in the integration of both functions, but that's not the right state for all.
B2B buyers utilize both marketing- and sales-led channels throughout the buying process. This is true despite Gartner research finding that 75% of buyers would prefer a sales-rep-free experience.
Digital and human channels of communication are required to achieve positive results for both the buyer and the seller. While buyers might express a preference for digital engagement, an overreliance on digital engagement can lead to poor purchasing outcomes, according to a Gartner survey of B2B buyers.
Marketing leaders need to collaborate with their sales counterparts across the entire buying cycle. Sales leaders are receptive to this collaboration because nearly half of them highly prioritize the alignment of key sales activities to the top priorities of other functional teams.
Formalize Collaboration with a Revenue Council
The starting point of alignment is to formalize the effort through the creation of a revenue council that meets regularly with a set agenda to evaluate and guide the ongoing alignment process. This standing body signals the importance of this endeavor to others in the company. Marketing leaders must ensure the council acts as a platform for information exchange and allows marketing and sales to communicate actionable updates to the rest of the organization.
The council should have both the authority and the resources to make meaningful changes. Similarly, the meeting participants, cadence and agenda should be structured carefully to balance focus on key strategic business decisions with deeper operational details, such as updates to a lead scoring model or defining shared metrics.
Establish a Shared Set of Metrics
Marketing and sales leadership play crucial roles in ensuring that everyone's responsibility in the partnership is clearly defined, from the leadership level down to those on the front lines. That includes setting clear expectations on outcomes, establishing rules of engagement for all involved and agreeing on shared metrics and accountability. Rather than just touting cosmetic alignment, marketing leaders should be tracking compliance with processes or tools that evaluate measurable outcomes of alignment based on actual goals and targets.
Achieving alignment between marketing and sales is one hurdle. Maintaining alignment brings its own set of ongoing challenges. This is when a common set of metrics plays a vital role, as both marketing and sales need to be measured on their ability to drive shared objectives.
Marketing leaders should use regular reviews of progress toward shared KPIs – ideally during revenue council meetings – as a mechanism to gain buy-in from and build trust between the two functions. The goal is to reduce the impact of functional and organizational silos and ensure marketing and sales collaborate more effectively to influence the customer journey.
Use Common Customer Insights to Define a Shared Target Audience
Marketing often has its own view of the buyers it should target that is separate and distinct from sales' targets. This siloed approach can yield marketing-created audiences that differ from the accounts that the sales team is pursuing. The organizations may be different sizes, be in different industries, have different regional or global footprints and even have different challenges. This results in marketing attracting leads that sales has no interest in and is unlikely to pursue or follow up on.
Marketing and sales functions each have access to unique customer insights that, when combined, can create a more complete understanding of target audiences for both marketers and sellers. Marketers capture and analyze quantitative data from internal and external channels to build their target audience. Sales brings their own insights to the audience-building process based on regular conversations with customers and prospects that represent the voice of the customer.
To effectively unite around a common audience, successful organizations fuse marketing and sales' respective customer insights. For example, marketing can describe customers' channel interactions throughout the journey, while sales can describe customers' view of the category.
Agree on the Best Way to Communicate Customer Understanding
Marketing leaders can translate those shared insights into actionable plans and content that will resonate with target customers and accounts at each stage of the journey. This detailed understanding of the specific customer context drives messaging and content creation for attracting and nurturing customers, whether that messaging is deployed through marketing- or sales-led channels.
More than half of B2B buyers have reported encountering conflicting information from a supplier's website and their sales rep. Those buyers who received consistent information from both marketing and sales were much more likely to complete a high-quality purchase.
When buyers know which problems they are trying to solve and which suppliers can help them solve it, marketing can focus their messaging and content on capturing that demand. But when buyers need help identifying their problems, that's where marketing and sales design messaging and content to shape demand. These insights can also infuse sales enablement materials that marketing develops for sales to enable better-quality interactions.
Marketing and sales can do their jobs in silos, but ultimately, they do their jobs better by working together.
Get our newsletter and digital focus reports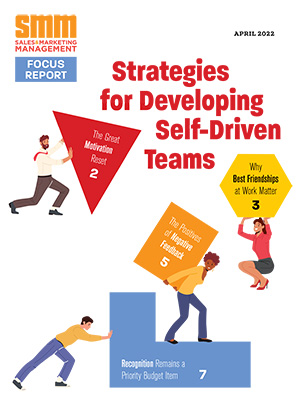 Stay current on learning and development trends, best practices, research, new products and technologies, case studies and much more.