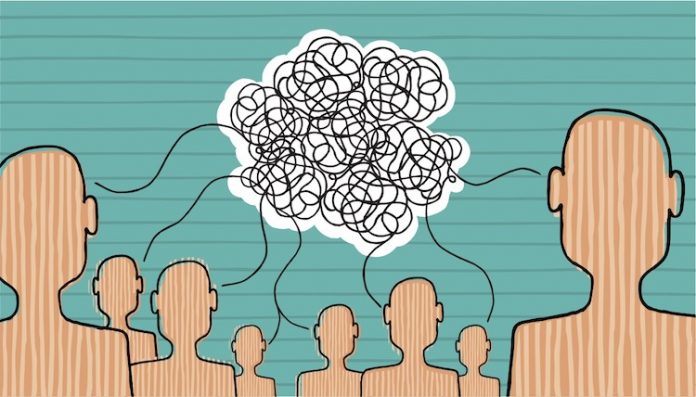 As more vaccines get into the arms of more people, we are starting to enter a new, more hopeful time. In these in-between days, where new opportunities exist alongside limitations, sales managers find they must – once again – adapt and use new, more effective ways to teach and motivate their teams.
The New, New Normal
The pandemic changed our ideas about where we work. Even now, as some are returning to the office, still more people are keeping their pandemic adaptations in place: hybrid situations, smaller office footprints, and more flexible work-from-home policies are the norm and will likely continue indefinitely.
Managing these dispersed sales teams adds a layer of complexity to communications between sales managers and their teams. Team members separated geographically often work in different times zones and office environments. The teamwork that once developed naturally from salespeople sitting next to each other has disappeared. The lack of face-to-face interaction makes it difficult for managers to "read" their employees and understand their challenges or strengths.
Many sales managers have replaced live interactions with video calls and, when possible, in-person meetings. These real-time conversations—so vital for driving sales team alignment and collaboration—take on more complexity in a remote environment. Both managers and salespeople find it challenging to stay focused and engaged on long video calls. Moreover, salespeople have a hard time retaining knowledge gained in these conversations.
What salespeople and managers have learned in this past year is that using electronic communications platforms such as email, texts and chat makes information much more dynamic. Salespeople are able to capture information and save it to review again when they need it. The asynchronous information in these types of communications can also be shared with other salespeople, which fosters a team connection.
Success in the new normal will be a mix of both styles of communication. In-person conversations are critical to successful sales management and will never go away. But managers can improve the impact of these in-person communications by supplementing them with asynchronous communication that can be viewed and shared wherever and whenever the salesperson needs it.
Leaders Prefer Asynchronous Communications
To better understand the impact of asynchronous communication, Allego, the leader in learning and sales enablement technology, commissioned new, independent research. This survey, which queried a random sample of 250 B2B leaders, found that having tools and processes to capture and share employee conversations far outweighs any challenges associated with adapting to a hybrid sales environment.
A large majority – a whopping 77% – who were forced to work asynchronously because of the pandemic prefer to work that way, even when they are allowed to return to the office.
It's easy to understand this preference for asynchronous communication. Rather than asking employees to sit through hours-long presentations about a new product or service, a sales manager can provide a series of smaller, bite-sized videos. The salesperson can view these videos at times and in locations that are convenient to them and provide direct feedback to their managers about what they learned.
The B2B leaders surveyed believe asynchronous communication is more productive because it makes it easier to express their thoughts. Knowing they can go back and edit their messages or speak without someone listening "in the moment" or interrupting makes communications flow more naturally.
Asynchronous Communication and Successful Sales Management
No matter where salespeople are located, asynchronous communication will be part of successful sales management. This form of communication brings key benefits to sales managers – and to the businesses they represent – including:
Capture game-changing ideas – Asynchronous communication provides a way to capture and share employees' knowledge and ensures that these ideas stay with the company if the employee leaves.
Record institutional knowledge – Conversations between employees generate a wealth of institutional knowledge. Capturing that knowledge and leveraging it in the future enhances a company's success.
Enhance productivity and creativity – Relying solely on live, in-person communication can drain an employee, leading to lower productivity, burnout, and lost ideas.
Improve retention and collaboration – Curating and sharing valuable information enables employees to retain more information, be more productive, save time, and maintain better relationships with their colleagues.
Asynchronous communication correlates with growth. Growing companies use tools and processes for leveraging asynchronous communication.
Learn More in a Free Webinar
I will join Michael Ianni, vice president of Global Sales & Advisor Development at Nuveen, to present a free webinar on Thursday, March 20, at 2 p.m. Eastern to share the results of our new survey and discuss the value of blending asynchronous video communication with real-time meeting tactics to take your team's performance to the next level.
You can learn more about the webinar, "How to Use Asynchronous Communication to Drive Your Virtual Team's Performance," and register here.
Get our newsletter and digital magazine
Stay current on learning and development trends, best practices, research, new products and technologies, case studies and much more.