A report from eMarketer confirmed what many in the agency world suspected in the wake of the COVID-19 pandemic: 2020 ad spending took a significant hit. In fact, 2020 was the most disappointing year of global ad spending on record. It should come as no surprise, then, that 2021 was the bounceback year many people expected.
Brands looking to make up for lost time and engagement have invested in media outreach, and agencies have worked overtime to accommodate them. The uptick was anticipated, but many agencies have been caught off guard by the fact that it shows no signs of slowing.
While the summer months have historically been accompanied by a lull in advertising hustle and bustle, the opposite was true last year; advertising budgets have grown across the board. While this bodes well for the long-term prospects of agencies everywhere, the pandemic has taught us that trends can change quickly. As 2022 kicks off, agency leaders must plan to adapt to a new normal characterized by continued disruption.
Think Fast
Savvy clients understand that speed is the ultimate competitive advantage in this new business landscape. As such, they'll expect agencies to take quick and decisive action to capitalize on events or circumstances that can amplify their brand messaging.
After a brutal 2020, brands are now looking for home runs. Agencies must seize every opportunity to scale advertising performance and maximize their value to clients in 2022 and beyond. It will be critical to remember these three things:
More Digital Means More Measurement
Television and out-of-home will continue to be important in the coming year, but digital channels are expected to account for the lion's share of advertising budgets, particularly connected television (CTV), with the cord-cutting trend gaining momentum. A focus on digital presents more opportunities for optimization, which helps agencies and brands achieve greater performance at a reduced cost. They can then collect data on everything from channel selection to creative decisions, developing insights that inform decision-making throughout the life of the campaign.
That data also creates transparency. When clients can see exactly why their agencies are making certain campaign decisions and have tangible evidence to help them understand how these decisions impact budgets and performance, they're likely to spend more on advertising. In short, more digital means more accountability.
Costs Will Keep Rising
The surge in digital spending means online campaigns will become inherently more expensive. This reality will be reflected in nearly every popular metric agencies use to track digital ad performance. Costs per click, impressions and conversions, among others, will continue to rise, and placements on popular channels like social media video and even digital radio will come with hefty price tags. In this inflationary environment, brands and agencies will have shrinking margins for error when rolling out their campaigns.
Opportunities Are Fleeting
In recent years, brands have learned that a well-timed tweet or trending hashtag can have an outsize impact on consumer awareness and engagement. As a result, they want agencies to take an opportunistic approach to managing paid media. That means agencies must constantly scan the proverbial zeitgeist for opportunities while simultaneously managing their resources in a way that allows them to act swiftly when opportunities emerge. Moreover, they'll need the foresight to predict where current trends might lead and the confidence to respond accordingly.
The new normal will inevitably pose new challenges for advertisers and demand new ways of thinking and working. By remaining vigilant, nimble, and proactive, agencies can squeeze every bit of performance and efficiency out of client media budgets. For agencies that succeed, 2022 will bring plenty of new clients as well.
Get our newsletter and digital focus reports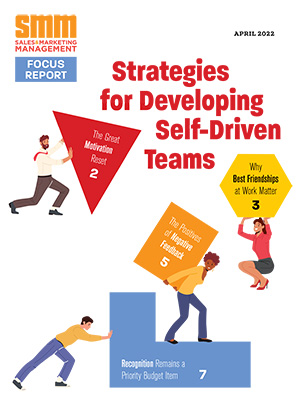 Stay current on learning and development trends, best practices, research, new products and technologies, case studies and much more.