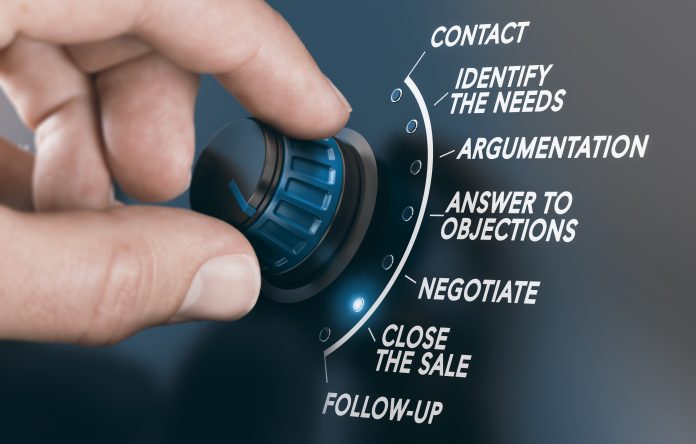 As we move into a new phase of work and life since the pandemic changed everything more than a year ago, some things seem to be getting back to the way they were before.
Companies are bringing people back to the office.
People are traveling again.
The number of video calls turning into face-to-face meetings is increasing.
And so it goes.
But maybe we don't want to return to all our former ways of doing business.
Pre-COVID Sales Cycles vs. the New Normal
Take, for example, the sales cycle pre-COVID. In many cases, once a prospective customer got in touch with your business, the time it took between the initial contact and closing the deal moved more rapidly. A demo, some meetings, perhaps a bit of negotiation, and the deal was signed.
COVID changed all of that. Businesses paused. Budgets froze. Travel stopped. No one knew for sure what they were going to do next.
This caused decision-makers to slow down and truly think through their next moves. No longer were decisions being made for the short term.
Questions like these began to swirl in their minds:
How did I spend that money?
Why did I spend it that way? (I want to do more with less and make better decisions.)
What results did I get from implementing that solution?
Why did this happen? Because the pandemic forced them to pause.
Without that pause, it might have been business as usual. And that isn't always a good thing. While some organizations can afford to spend money on hasty decisions that may not pan out – most can't.
Putting Employees at the Center of the Decision-Making Process
Another important change took place. Companies began considering what their employees might want. Not that they never did previously, but now, there seems to be more of a laser focus on employees that didn't exist before.
Throughout the months since the pandemic began, supporting your team became a priority. Wise leaders quickly learned that reducing stress for your employees needed to be top of mind. Otherwise, their health (and consequently the company's productivity) would suffer. While it seems intuitive to a degree, it took the pandemic to drive this idea home for some organizations.
It's now more about how do we help our workers. How do we retain them – and keep them happy so they want to stay?
Employees are now at the center of the decision-making process. Companies realize that the decisions they make about which solutions they choose directly impact their workers.
No longer are companies rushing to spend money. Instead, they are slowing down, being much more methodical during the selection process. We see a more intentional approach. As prospects exercise greater caution with their budgets, they are also likely to be more thoughtful with their choices.
Longer Sales Cycles = Increased Customer Loyalty
While the sales cycle may take longer, when you do win a new customer, they're more likely to stay with you. Retention goes up. Research shows that it costs up to seven times more to win a new customer versus keeping a current one. A longer sales cycle can equate to a longer customer lifetime value (CLV).
In some cases, the opportunities are of higher value. Companies may purchase more seats when they've taken the time to thoroughly think through who they're choosing.
We have to truly earn their business now – but in the long run, that's better for both the seller and the customer.
Another positive is that buyers want to know how to do more with the solutions they've purchased. They seem genuinely interested in learning what other ways they might be able to use it, how they can maximize their investment, and how they can make the most of what they've selected.
Because of the nature of our product, we saw customers wanting to dive in much more quickly due to the sudden increase in employees working remotely. Suddenly, increasing the ROI in the digital workplace became a priority.
Sales Process Workflow Continues to Be a Factor
Workflow continues to be a key factor for any sales team. While the decision-making cycle has slowed, the internal workflow can be streamlined when using the right tools.
For those using Microsoft Teams, using a sales template can unite all the departments involved in the sales process. For example, by using an RFP template that can be sent to all the relevant departments with action items assigned, the amount of work can be reduced not only for the sales team but also for legal and any other department that needs to be involved.
Longer Sales Cycles Benefit Both Sides
While customers may be taking longer and being more cautious with their spending, companies should try to appreciate the upside of this and understand what it means for the long term.
When decisions are executed with care for the organization – and for employees – we all benefit.
Get our newsletter and digital focus reports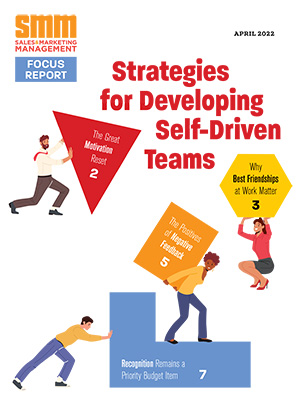 Stay current on learning and development trends, best practices, research, new products and technologies, case studies and much more.