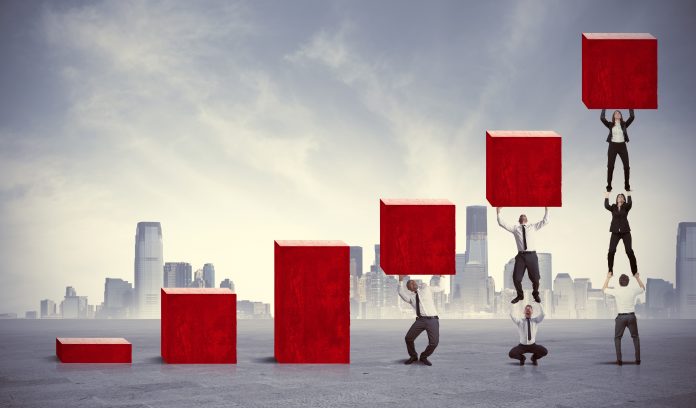 Sales teams are experiencing the most competitive economy in history. Buyers have access to more information than ever to inform their choices, meaning sales reps must be fully aware of customers' pain points and needs.
But sales teams can't do this alone; marketers must create the best content for sales to use and tailor according to a prospect's needs. At times, these internal business relationships can feel contentious. Given only 35% of salespeople think marketers know what they need, there's a lot of work to do.
Here's how marketing and sales can work together to meet their prospects wherever they are in the buyer's journey.
Communicate With Your Sales Team
Communication is essential for remote life. Without check-ins and informal meetings in the office hallways, work can become draining – and it can happen fast. With communication through apps such as Microsoft Teams, Slack and Zoom, it's easier than ever to reach out to your sales team at any given time without bombarding them with long-winded PowerPoints or emails.
For marketers and sellers, communication leads to better collaboration. Teams need to talk to each other daily to figure out what type of content is needed and the most effective way to drive sales. If sellers don't understand marketing materials or believe them to be irrelevant, an open line for discussion can alleviate issues and help close the sales loop. Gaining access to customer insights and new win reports will go a long way for marketers as they're creating content.
As a marketer, you should communicate with your sales team frequently, especially when pushing out new content. Rather than releasing new content and expecting your sellers to know how to use it, you can create a video with a link to the new content, explaining its intended audience and purpose. You can also circle back with the sales team after a few days or weeks to see how useful they find the new content.
The simplest way to get an answer is by asking. You'll get quick, valuable feedback on the quality of your content by asking those who use it daily. If your sales team has a daily "huddle" or weekly meeting, you can join as a guest on occasion to present new content and gather feedback from the team. These interactions between you and the sales team will help you better understand the customer and your sellers better understand your intended results.
Measure Your Content's Effectiveness
It's important to figure out what content helps sellers succeed. Use tools with built-in analytics to find important metrics such as content views, downloads and shares. Use this data to find out which material is driving leads and shortening the sales cycle.
Turnkey analytics will help you quickly implement new marketing solutions. With real-time data from sellers, fine-tuning existing content and creating better future content is far easier. Measuring actual content usage will quickly show you exactly what is being used and how frequently sellers rely on it. Since buyers are smarter and more knowledgeable than ever before, having a constant flow of data about who's using what the most will help you keep up with your sellers' needs and with changing market demands.
Evaluate Your Sales Enablement Tech Stack
Since the move to remote work, the number of apps for communication, sales content management and training has skyrocketed. Marketers and sellers have to bounce back and forth between these applications daily. To combat this, figure out the necessary parts of your sales enablement tech stack and how to consolidate and streamline them.
Virtual selling isn't going anywhere. In fact, it will continue to grow in the coming years as technology allows sales teams to be just as productive when away from the office. Remote work has also increased the number of people working and collaborating across time zones, making mandatory meetings and time-specific calls difficult for some. Asynchronous video allows marketers to create recorded content and exercises  that can be watched by viewers across time zones at their convenience.
By introducing dynamic all-in-one solutions, collaborating with your sales team becomes far easier and will save you time and money. Instead of having to pay for and manage 10 different applications, look for one that can act as a central repository for all things content while allowing you to communicate and collaborate with your sellers.
Right now is an opportune time to rethink how the marketer-seller relationship can work. Finding the right way to communicate, leveraging new technology and keeping up with your data will bring the two groups closer while significantly increasing the level of engagement from buyers.
Get our newsletter and digital magazine
Stay current on learning and development trends, best practices, research, new products and technologies, case studies and much more.