Nowadays, the customer experience (CX) is a lot like an orchestra. Just as a conductor orchestrates the timing and rhythm of various instruments to create a harmonious symphony, organizations need to synchronize all channels and touchpoints to deliver a seamless customer journey.
From social media and email to voice calls, chat and text, consumers are interacting with brands in different ways. That means businesses need to manage many omnichannel journeys simultaneously.
Easy, right?
Not so much. According to Forrester research, CX quality fell for 19% of brands in 2022 – the biggest proportion of brands to drop in one year since the survey began.
Forrester says this decrease is attributable to the waning focus on customer centricity. In fact, just 3% of U.S. companies are "customer-obsessed." That's like being a conductor who doesn't care about the show's audience. Simply put, it doesn't add up.
The truth is CX is more important today than ever before, but it's also increasingly difficult to manage. Why? Because of the challenges presented by creating a connected customer experience.
What Is a Connected Customer Experience?
A connected customer experience delivers smart, contextual interactions across all touchpoints in the customer's journey. The idea is to provide a consistent experience across the board, no matter how or why a customer reaches out to the brand. Whether it be your company's website or its contact center, modern consumers want a cohesive experience from start to finish.
By contrast, a disconnected CX inherently generates friction as consumers transition from one interaction to another and one department to another. Such roadblocks are no longer acceptable in the minds of consumers. Consider the following statistics:
In its "State of the Connected Customer" report, Salesforce found that 85% of consumers expect consistency when interacting with teams across departments. That said, 60% say they don't receive the cohesion they're looking for.
Connected customer experiences increase loyalty. The same report also found that 83% of customers are more loyal to organizations that deliver consistent experiences across departments. Additionally, 94% say they're more likely to purchase again from a business that provides a positive service experience.
Disconnectedness frustrates today's consumers, leading to costly churn. This is significant given that the cost of acquiring a new customer is typically four to five times that of retaining a current one.
5 Ways to Deliver a Connected Experience
Here are five strategies you can use to offer a more connected customer experience:
Improve customer data accessibility
Truly optimizing the customer experience requires a holistic view of their wants, needs and evolving expectations. In other words, it all boils down to understanding customer data.
Without data, it's impossible to connect the dots and carry information over from one interaction to the next. The challenge is that many enterprise data sources are siloed, preventing teams from accessing the information they need when they need it. Organizations need connected data sources to give departments a single source of truth about individual customers and their specific needs.
One way to achieve this is to deploy a solution with a single dashboard to view customer interactions. That way, data is easy to access for everyone on the team.
Obtain complete company alignment
Connected experiences start with a connected vision. In simpler terms, everybody within the organization should have a collective understanding of your CX goals.
According to recent research from Forbes, 76% of executives agree that technology for seamless collaboration across departments is crucial for a connected customer experience. Even more telling? Only 22% of companies have a dedicated executive for customer experience, and 39% report having a part-time leader of CX.
But, when all departments take ownership of CX, they actively share data, ideas, and insights that can bridge the gap between their respective lines of business.
Build personalized customer journeys
Once customer data flows frictionlessly and your teams are aligned on common goals, you can start tailoring CX and fostering connectedness. One way to do this is by personalizing interactions whenever possible.
Research  shows that 66% of customers expect companies to understand their needs. By using data, you can focus on helping customers reach their specific goals at every touchpoint.
For example, certain contact center solutions utilize real-time analytics of both human and digital interactions. This allows companies to identify trends and solve the most relevant issues for their customers. Plus, a centralized desktop view for agents, showing all previous customer interactions across channels, gives them the ability to offer contextual resolutions to customer issues. Tools like this enable proactive customer service that yields long-term results.
Leverage artificial intelligence (AI) to your advantage
More consumers are looking for fast, convenient, and direct resolutions. AI tools like self-service chatbots or interactive voice response (IVR) systems offer customers a way to access 24/7 support at a moment's notice.
What's great about these tools is that they use customer data to deliver the same consistent experience that someone would receive in person or over the phone. Likewise, contact center agents can easily elevate the inquiry to a call while retaining all the same information.
Notably, self-service options are increasingly popular. Studies show more customers are using chatbots and self-service account portals today than in 2020.
Use an omnichannel solution
Omnichannel tools, such as a Contact Center as a Service (CCaaS) solution, help customers engage with brands no matter their preferred channel of communication. From Instagram to Google Business to the entire communication stack, businesses can be exactly where their customers are to deliver a positive experience at every interaction.
With an omnichannel CCaaS solution you can gather interaction data across multiple channels to glean more granular insights into the customer experience to quickly help consumers arrive at more positive outcomes no matter the circumstances.
Orchestrating the Connected Experience
Still not sure what the connected customer experience should look like? Take a look at what First Horizon Bank did.
First Horizon has over 500 agents, more than 5,000 employees, and 1.1 million customers. They adopted a cloud contact center solution to empower their teams to deliver a connected, contextual customer experience on an omnichannel level. And, adopting a cloud contact center has made life easier for agents. According to Jason O'Dell, vice president, Voice Services Manager at First Horizon: "We're seeing a monthly average of about 87% for self-service rates. More customers aren't always having to get an agent."
No matter the scale or scope of your business, one thing is certain: Customers want connection. Not just between themselves and your brand, but between every interaction across all possible channels. If you're not in tune with your customers, you're essentially a conductor delivering a disjointed symphony – and the audience might just walk out.
Get our newsletter and digital focus reports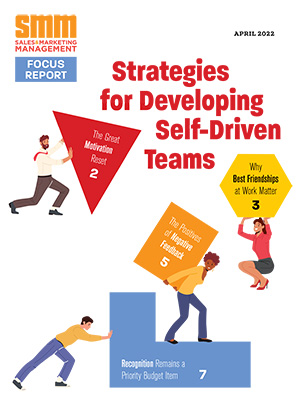 Stay current on learning and development trends, best practices, research, new products and technologies, case studies and much more.