Have you tuned in to a podcast lately? If so, you're not alone — not by a long shot. According to Attest's 2021 "U.S. Media Consumption Report," nearly 56% of American consumers listen to podcasts, compared to just 49% the year prior. There are a few reasons audiences flock to audio.
For one thing, people have grown weary of the highly curated and edited visual content on platforms like Instagram. They crave content that feels real, candid, and maybe a little messy. That's where podcasts shine. Although hosts edit episodes for clarity and pace, many of them feel more like you're sitting in on a conversation among friends. And without a visual component, podcasts help amplify the voices of experts, creators, and thought leaders who may not meet the stereotypical mold of beauty. Plus, unlike scrolling through TikTok, listeners can simply pop on their favorite podcast while folding laundry, walking the dog, or commuting to work. As a result, they begin to form positive associations between listening to podcasts and being productive.
With such a rapt audience, audio-first mediums like podcasts are valuable real estate for you as a marketer. Research confirms that consumers don't tune out audio advertisements the same way they gloss over visual ads. According to Adobe's 2019 "SUMMIT Ad Report," only 14% of consumers report noticing relevant display ads, meaning approximately 86% of visual ad spend goes down the tube. In contrast, ads integrated into podcasts do a much better job of reaching people. In fact, Edison Research and NPR report that 65% of podcast listeners don't skip through ads.
Research from Spotify, the top podcast platform among American listeners, also finds that podcast listeners tend to take action after hearing a compelling audio ad. Need more proof? Dunkin' was one of the first brands to capitalize on digital advertising in audio-first spaces. As a result, its audio ads grew consumer engagement by an impressive 238% and proved that audio is a marketing powerhouse when used correctly.
If you're ready to jumpstart your audio-first messaging strategy, follow these steps:
Produce Your Own Podcast
You can always sponsor an existing podcast, which will run one or two ads for your company over the course of the show, but it won't have the same effect as launching your own. Consumers want to know who's really behind the brands they patronize, and by creating and publishing a podcast, you can humanize your brand and increase awareness.
Choose a host who can establish authentic credibility for your brand, and make sure they're well-versed on your offerings, brand values, target audience, etc. When choosing a topic for your podcast, make sure it isn't blatantly advertorial and aligns with your brand story. Think about what you're trying to achieve.
Netflix, for example, has several branded podcasts varying in topic and length. In the 30-minute "WeAreNetflix" episodes, a senior software engineer talks with other employees about what it's like to work for the streaming giant. And "I Hate Talking About Myself" offers bite-sized interviews where Netflix stars answer questions about themselves.
Appear As a Guest on Other Podcasts
Beyond producing your own podcast, you should also consider having your host or other members of your leadership team appear on compatible podcasts that reach your desired target audience. If they're articulate, engaging, and thoughtful, you will further cement your brand's status as an authority figure within a particular niche. Plus, if audiences find your guest host compelling enough, you might just gain a few more subscribers and, potentially, customers.
Dabble In Audio-First Social Media
Podcasts are just one example of an audio-first experience. Of course, radio was the precursor of podcasts, but livestreaming has also risen sharply in popularity over the past year as pandemic-fueled lockdowns and quarantines became the norm. We're also seeing the emergence of new audio-first mediums like Clubhouse and Twitter Spaces.
Consider dabbling in these newer audio spaces if it makes sense for your brand. Twitter Spaces, for example, is an excellent platform for brands that already have a social media following. But remember that Twitter's global user base tends to fall in the 25- to 34-year-old range, according to Statista. If your target audience skews younger or older, it might not be the best fit. Clubhouse, on the other hand, tends to attract younger business professionals and has fewer users than Twitter. If your branding strategy is about creating exclusivity, then Clubhouse could be a great fit for you.
Audio-first experiences are changing the ways consumers make buying decisions, and you'd be wise to tap into this trend sooner rather than later. Whether you decide to sponsor an existing podcast or start your own, just make sure you're reaching your audience and delivering messaging that resonates with them.
Get our newsletter and digital focus reports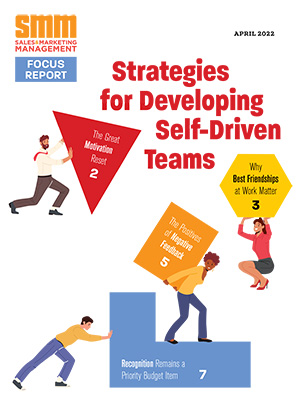 Stay current on learning and development trends, best practices, research, new products and technologies, case studies and much more.