The pandemic completely revolutionized almost overnight how corporations connect with their customers. Face-to-face meetings were gone, and interactions with clients and associates had to be conducted at a distance. As we move into 2022 – and a hopefully more post-pandemic world – some business practices that were normal before the pandemic will return, but they will never be quite the same. Here is what we can expect to see in sales and marketing in the new year.
More Personalized Customer Journeys
Sales and marketing teams will get more personal – and even political – to create personalized customer journeys. Over the past year and a half, we have seen social movements bubble up and successfully create consistent public dialogue around Black Lives Matter, voting rights, public health and other social justice issues. Big and small companies were able to enter into these discussions through their branding and social media campaigns.
Customers have only become more conscious about the values of companies they buy from, with many shifting away from organizations that do not align with their personal or political beliefs. The 5WPR's 2020 Consumer Culture Report, released in December of last year, found that 83% of younger consumers – people 18-34 – want companies to align with their values and 76% want CEOs to speak out on issues they care about.
As we head into 2022 and enter another midterm election cycle, we will start to see companies make grander statements about political and social justice movements to further engage and retain customers. We can expect tailored campaigns playing into the hot-button topics of 2022 that align with their brands and ladders back to their business objectives. In the corporate gifting space, customers and prospects can expect more gifts allowing them the option to donate to charities and causes of their choice.
eGifts Continue to Emerge
Despite the return to normalcy (hopefully), the sending of eGifts in the corporate space will only increase in popularity. To further help build relationships and make meaningful connections, marketing and sales teams  turned to sending eGifts during the pandemic. That's why they've become more popular than physical gifts, and will remain so. Sendoso found that from July to September of 2021, 60% of all gifts sent by marketing and sales teams were eGifts, as opposed to 54% in the previous three months.
As for the type of gift cards that will be popular, we're expecting a surge in closed-loop gift cards, or cards that can only be redeemed to purchase products at particular stores. Starbucks, Target, and Outback Steakhouse cards are a few examples. While open-loop gift cards (Visa, MasterCard, etc.) are popular, we expect sales and marketing teams to give more eGifts for stores that fit their clients' personalities and tastes in 2022. These closed-loop gift cards will offer sales and marketing teams a way to better connect personally with their clients, showing the clients they've been paying attention to them during isolating times.
Experience Gifting
Live experience gifting will increase while digital experience gifting will substantially decrease. Several psychological studies have shown that experiences tend to be valued more than material possessions. A UT Austin study of 2,635 just last year showed that those who prioritized spending money on experiences were happier than those who mainly spent money on items.
Not all experiences are created equally, however. People are digitally fatigued, now more than ever, and want to move away from online. They're tired of playing trivia with their friends on Zoom and taking online courses. They want to get out and see the world in person again.
As cities and travel opportunities open up further in 2022, people will want experiences that touch all of their senses, not just visually. We expect marketing and sales teams to send customers gift certificates for events that drive human connections in 2022, including eGifts for movies, concerts and even wine tastings. Anything that gets people outside their apartments and around others will be winners.
A Departure from Virtual
Virtual marketing and sales events will decrease in utilization as the world returns to a sense of normalcy. Virtual marketing and sales events rose exponentially at the beginning of the pandemic, but now workers feel fatigued and miss in-person appearances where they can more naturally interact with other people. As more vaccines are distributed, we'll see an increased willingness for people to attend in-person marketing and sales events.
No one should expect these in-person events to be the same as they were before the pandemic, however. Expect outdoor events to stay and fewer indoor events in stuffy convention centers.
We can also expect event planners to design their conventions to encourage more interaction between attendees. Expect to see creative ways in which booths are laid out, in how classes and seminars are spaced apart, and the flow in which activities are run. The creative restructuring will also be important to lighten the need for workers, as the hospitality industry faces a talent shortage in the upcoming years and will need to be efficient while being nimble.
The Future
How companies will connect with their customers in the new year will reflect the changes and shifts of the last two years. After a long period of isolation, people will crave more personalized experiences and messages from their friends, colleagues, salespeople, and even brands. Companies that take stands in their messaging, laying bare their beliefs for the world to see, will perform better than competitors that do not. Marketing and sales teams that paid close attention to their clients' habits and reactions over the last two years will be able to better engage with them in the new year. Event planners who design conventions and meetings around creating interactions between people will win the day. It will be all about getting personal in 2022.
Get our newsletter and digital focus reports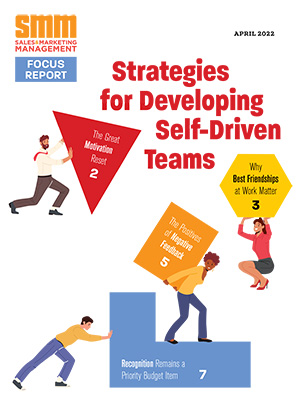 Stay current on learning and development trends, best practices, research, new products and technologies, case studies and much more.