There is always a relative handful of key people who, if you're able to break through to them, can change the course of your career and the fortunes of your enterprise. These may be large potential buyers of your product or service, mega-potential referral sources or potential alliance partners who can change the scale of your company by giving you access to vast new sales channels.
You need to have a firm sense of who these people are at all times — and a firm commitment to enlist them as part of your success network. Armed with your list, you'll need to create a profile for each person or group of people you will be contacting. It is critical that you take the time to research these people to understand what they're experiencing, what their goals are, what they're doing to get there, who their competitors are, and the framework of their situation. This is what will enable you to turn a quick start of a conversation into a dialog,
a dialog into a relationship, and a relationship into deals and referrals.
Then it is time to create your Contact Campaign. Contact Marketing is like having an advertising agency create a specific campaign to support a single, critical sales or business development approach to each VIP contact. Like any form of marketing, you'll need to test and then sharpen your approach. I tend to test in rounds of 10 contacts, then evaluate and adjust the approach as needed.
Engaging the executive assistant
Most of my contact calls start by seeking out the target executive's assistant. When I make contact, I start by explaining that I'm one of The Wall Street Journal cartoonists and I have a print of a cartoon I want to send to the executive. I ask if I can send an email to confirm the details, which gives me direct access to the assistant, provides a written explanation of my reason for contact, and gives them something they can easily pass along.
Once the assistant has rendered his or her help, I include them further by sending a handwritten card with a personalized cartoon. Likewise, you should plan to send something of modest value, but great personal significance, to thank them for their help in your campaign.
While I tell stories of Contact Campaigns that have produced 100 percent response rates, don't expect that to happen in your campaign. At least not initially. It's more likely you will see lower response rates as you adjust your approach, but that doesn't mean you should give up on the contacts that didn't connect. So your campaign should include at least a second effort, to address those who haven't responded. In my campaigns, that usually takes the form of another card, this time with a rather pushy cartoon.
Does Contact Marketing have a place among the current landscape of digital, social and mobile marketing? Absolutely. There will always be a need to identify and address the people in positions of great power who can help your enterprise thrive. And there will always be a place for a form of marketing that produces 100 percent response rates and ROI potentially in the tens or hundreds of thousands of percent. To ignore that kind of potential gain, regardless of what the current fashions are in selling and marketing, would be foolhardy.
Stu Heinecke is a Wall Street Journal cartoonist and Hall of Fame-nominated marketer who has used his own cartoons to drive 100 percent response rates in marketing campaigns targeted to impossible-to-reach executives. This is an excerpt from his new book, "How To Get A Meeting With Anyone" (BenBella Books, Inc.).
Get our newsletter and digital focus reports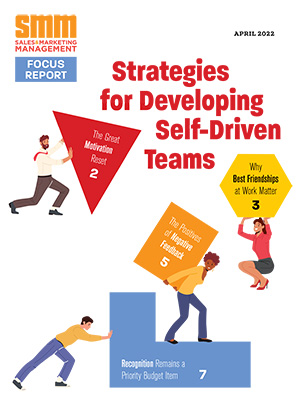 Stay current on learning and development trends, best practices, research, new products and technologies, case studies and much more.