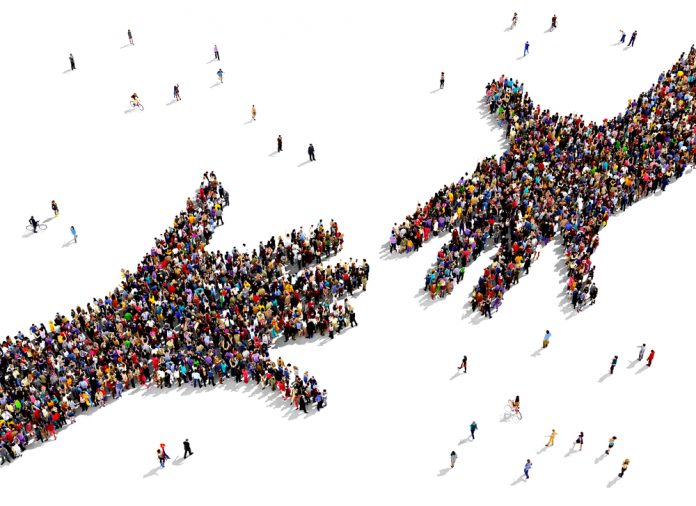 If you're going to run an effective account-based marketing (ABM) campaign, you need an in-depth, thorough understanding of your target companies – and not just their products and services. ABM success requires marketers to grasp the who – the person or people behind the purchase decision.
Without studying the specific buyer personas in those target accounts and industries, demand generation marketing efforts will fall short. It's why utilizing a persona-based ABM strategy is the best route for securing real leads and increasing conversions throughout the sales funnel.
How can you use a persona-based strategy in your ABM efforts? Read on.
Ensure Personas Are Specific
The mistake marketers often make is trying to fit as many verticals or stakeholders as they can into a single ABM persona. Best practices indicate marketers should first focus on verticals they're having the most success with and stick to them.
Plus, the old adage states: 80% of results or sales are a product of 20% of marketing and sales efforts. Maximize your return on investment by focusing your efforts on the vertical that has the highest average contract value.
Be aware, though, the larger the contract, the more stakeholders you'll have involved in the buying process. The average B2B contract involves 7 stakeholders in purchasing decisions. It's critical to have a clear understanding of each stakeholder's role: their responsibilities and how can they influence a purchasing decision.
The best way to uncover this information and apply it to your personas is to just ask. Interview current customers within the same vertical in order to know the go-to titles and company structure. This information gives you the opportunity to bucket each title into a specific persona category: champion, influencer, or decision-maker.
While the decision-maker is the purchaser, the champion is your advocate. They will go to bat for you and influence the decision because they experience the pain points your solution resolves. The ability to designate one person as the champion requires extensive knowledge of the vertical and specific business operations. Being as specific as possible with important, designated targets allows marketers to maximize ABM's business impact and generate meaningful results.
Targeted Outreach and Persona Plays
After building out vertical- and stakeholder-specific personas, the next step is developing persona plays—targeted marketing touchpoints at the right time and in the right channel. With a thorough understanding of the organization, marketers can develop a multichannel plan that suits each specific persona.
The most successful persona plays include four to six channels. Additionally, it's important to diversify outreach so as to not overwhelm target audiences. Mixing digital with tactile marketing delivers better results. Consider incorporating social, email, and display advertising with more personal tactics like direct mail, events, and webinars. Use intent data to drive the channel and message. For example, if a champion attends a webinar, send them coffee and a call to action to dive deeper into the concepts one-on-one. Always offer value in your outreach and identify unique and relevant calls to action for each persona.
A long-term relationship-building approach is critical when implementing a persona-based ABM strategy. Don't reach out to every contact you have at an organization at once. Focus on building a relationship with a champion, and then use what you learn to customize your message for influencers and decision-makers. If you're struggling to connect with a specific persona, try altering your message or channel. For example, you can send personalized direct mail to break through and capture the attention of hard-to-reach personas. Notifications sent right when the material or package has been delivered can trigger a follow-up at precisely the right time.
ABM strategies in many cases are too robotic, rigid, and lacking personality. Winning ABM practitioners are humanizing their multichannel efforts by focusing on personas. Taking the time to truly know your audience will pay dividends. You will expedite your relationships and momentum within a target account when you match your message and mediums to the likes, needs, and desires of each persona.
Get our newsletter and digital magazine
Stay current on learning and development trends, best practices, research, new products and technologies, case studies and much more.