The Incentive Research Foundation convened a group of incentive professionals in Florida this summer to discuss factors that are impacting corporate decisions regarding relaunching incentive travel programs. Here are some of the highlights.
Safety Protocols Increase Confidence
The IRF implemented its own COVID-related best practices and participants said it positively impacted their decision to attend. These included:
Mandatory pre-event testing for all participants
Daily health screenings, including temperature checks
Socially distanced transportation
Socially distanced seating
Masks at indoor events, on transportation and whenever distancing was not possible
Overcommunicate
Pre-event communication about the safety protocols that would be in place were cited by attendees as critical to creating a sense of comfort and confidence in attending. Communications should be frequent, short and staggered to ensure the key points are taken in easily and attendees understand what will be required of them and their fellow participants.
One attendee noted that in the current environment, spouses and other family members are more engaged in decisions around event attendance. The attendee recommended a communication directed to family members regarding protocols and safety measures to help create comfort.
Employer Concerns
Many employers are encouraging vaccination, and some have made it mandatory. However, when it comes to making a decision whether to proceed with in-person events, vaccination rates are just one factor. Reputational risk is driving the decisions in many cases. Some company leaders are concerned about moving
too quickly, while others are concerned about not moving quickly enough. One industry professional noted there is often a difference of opinion between the CEO and program owners, who are ready to move forward, and the legal and compliance departments within their organizations, which are taking a more conservative approach.
Group Experiences Are Too Valuable to Give Up
Although 2020 saw incentive travel cancellations and substitute rewards, the overall sentiment among the incentive professionals was that substitutions such as individual travel vouchers, merchandise or even cash will be the exception. Most organizations that previously offered group incentive travel as the primary or only reward are planning to return to that by 2022 at the latest, with the hope that comfort levels with travel will rise.
Getting Around With Ease
Destinations that are being booked have easy access by air with minimal flight connections needed. Ground transportation should also be researched. Having trusted and reliable transportation partners that observe COVID protocols will enhance participants' sense of safety.
The Talent Challenge
The pandemic has devastated staffing in the hospitality industry. Incentive professionals indicated that a major decision driver is the level of staffing at host properties and offsite venues. Having more site visits or even unannounced visits to hotels and venues to "audit the staff for compliance to the playbook" is now part of the decision process.
Lasting Changes
The group of incentive professionals was quick to point out that many changes could be here for good. Mask wearing will likely become more commonplace, especially on flights during flu season. Food safety practices, cross- contamination prevention and enhanced cleanliness will continue to enhance attendee comfort. Outdoor venues with stunning views will always be a top choice.
Get our newsletter and digital focus reports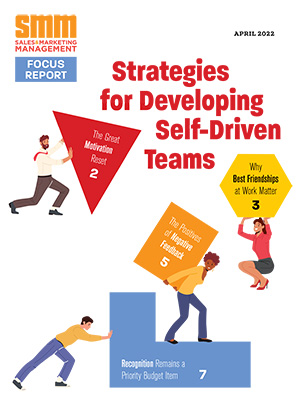 Stay current on learning and development trends, best practices, research, new products and technologies, case studies and much more.