Cold calling is both an art and a science. Even when you have a skilled person with expert knowledge of your solution on one end of the line, there are some tactics you can rely on to yield better results from your cold calling efforts.
It can often seem that persistence and perseverance win the day, but this too often leads to burned out, unhappy sales reps. There is a better way to cold call. At the end of the day, what matters more? The number of attempts your sales representative makes, or the number of deals they were able to close?
Help your reps love their jobs and produce greater results when you take a more efficient approach to cold calling. There is a proven approach that will work wonders for your reps and your bottom line.
Understanding the best times for cold calling can maximize the answer rate. This way, you can prevent them from leaving a voicemail, which happens with 80% of cold calls made to prospects. Proper timing opens up more opportunities for conversations as well as conversions.
Research shows that it can take up to 8 cold calls on average to reach a prospect. However, calling them at specific times of the day – when they are more likely to answer – can reduce call attempts.
Best Times for Cold Calling
Cold calling remains a valuable channel. Even in this digital age, reaching prospects through the phone is still an effective method. However, it could be a nuisance to prospective clients and frustrating for the salespeople if done the wrong way.
While your sales agents can resort to merely leaving voicemails, it is not as effective as having a conversation. Only a meager 11% of those voicemails translates to a return call. It is only logical to prioritize the best days over the worse days, given the 54% conversion rate difference.
Best Day of the Week
Saturday and Sunday remain the official days off for most people in the United States. While this may seem a good time to call, prospects are less accommodating to any sales conversations during these days. It may even lead to annoyance, which may block any future follow-up calls.
Mondays are out of the question, too, because this day is the busiest time of the workweek. Prospects usually focus on their tasks and are adamant not to take calls unrelated to their work. Even if they answer the call and spend some time listening to a sales pitch, most prospects have too much on their minds to even understand what the sales rep is offering.
According to research conducted by CallHippo, the sweet spot is in the middle of the week – Tuesdays through Thursdays.
If your agent needs to call a high-value client, Wednesday is the best among the three. When compared with the number of conversations on a Monday, Wednesday is 46% higher.
Best Time of the Day
Aside from cold calling in the middle of the week, it can become even more effective by making contact at specific times of the day. Let's approach this logically and analyze what goes on throughout the day for most professionals.
Most people are commuting to work between 7 a.m. and 10 a.m. When they arrive at the office, they will be spending most of their first two hours resolving urgent matters on their to-do list. After lunch, most of your prospects will continue working on their tasks. When they are busy with work, it will be hard to pitch them an offer.
Studies revealed that the best times would be during the hours when they are no longer preoccupied – around 10 a.m. to 11 a.m. and between 4 p.m. and 5 p.m.
These are the hours when they're wrapping up their tasks and mostly relaxed. People preparing for lunch or winding down to go out of the office are more accommodating to cold calling.
Worst Times for Cold Calling
While your sales rep should avoid days other than the best ones as much as possible, Mondays and the second half of Fridays are the worst of them.
Even for a warm lead, sales agents should avoid calling during the second half of Friday. Prospects are already excitedly preparing for the weekend, and it's highly improbable that they'll spend time entertaining a cold call during this hectic period.
Mondays follow close as the second-worst day. People are prepping up for the week ahead, including scheduling their meetings or setting up their goals. Their thinking is that a 50-minute talk offering a solution to only one of their problems is not worth taking.
When it comes to hours, the worst times are before seven in the morning and after six in the evening. It is either too early for most people or too late for them. Even prospects who are still in the office will not entertain any distractions since they are working overtime.
Crucial Tips to Improve Cold Calling Results
Even if your sales representatives call prospects on the best day and within the best hours, it still doesn't guarantee a successful close. Several factors also come into play, such as the ones revealed by a study from Salesmate.io, which follows:
Respond to lead gen quickly: Your sales agent should initiate the call within the first hour after a prospective client submits a form or sends an inquiry. Making a sales call within the first hour offers the highest chances for a conversation, creating a better sales and marketing alignment.
Make call attempts consistent: Most sales reps give up after calling their prospects for the third time. The same study shows that even a good agent only manages to get into a conversation after the sixth attempt.
Use the script correctly: The sales rep should follow the script like an actor and not like a robot. They should deliver them with emotions and not just read the lines monotonously.
Use the right tone: No matter how good the cold calling script is, it could be unsuccessful without proper modulation. According to Close, the tone of voice can influence the success rate of cold calls by up to 93%.
Timing Is Everything
Now you have the missing piece to the puzzle. Eliminate rejection and increase answer rates when you enable your sales agents with the right time to call a prospect. They'll have more opportunities for conversations and your company will see an increase in revenue.
Get our newsletter and digital focus reports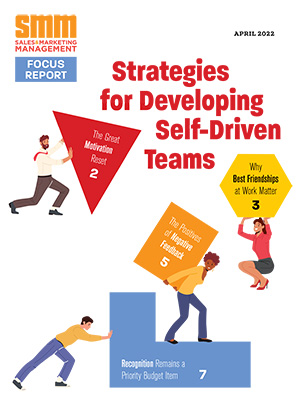 Stay current on learning and development trends, best practices, research, new products and technologies, case studies and much more.