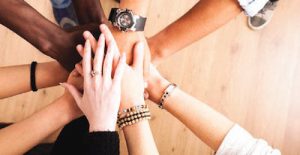 Let's Rally!
Quality Incentive Company (QIC) creates and administers recognition and incentive programs that motivate people, inspire higher performance and deliver results. Let's rally. Contact QIC at 800-621-9745, email letsrally@goqic.com or visit www.QualityIncentiveCompany.com. 

Easily Source Incentive Merchandise
RepLink provides an online sourcing tool that makes finding brand name products for business gifts and incentive programs easy and affordable. Search from over 100,000 products in 2500 brands, priced from $10 to $10,000. Updated daily by industry suppliers. Contact: Mary Hanson at 877-757-4321, ext. 88, email mary@replink.com or visit www.replink.com.

Optimize Channel Incentives
360insights is a leading provider of cloud-based, channel management and incentives automation platforms, helping brands to manage, measure and optimize consumer rebates, SPIFs, volume incentives, MDF/CO-OP, sales allowances, points programs and associated spending using data-driven channel insights to optimize business performance through their channel partners. Learn more at www.360insights.com.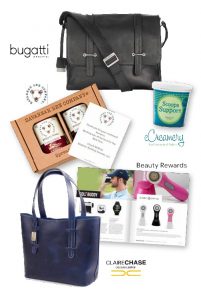 Leave a Lasting Impression
An extraordinary gift. A lasting impression. A seamless transaction. The Genevieve Group leads with passion, are experts in building long-lasting relationships, and inject positivity into everything they do. From artisanal honey, decadent ice cream, best-selling fragrances, premium leather and travel goods, to a language learning app, The Genevieve Group is your go-to source for premium gifts. Contact: Jenny Stevens, Director of Sales, Genevieve Group, at jenny@genevievegroup.com or visit www.genevivegroup.com.

The Importance of Recognition Hasn't Changed
The team at One10 believes in the power of human potential and that every employee, channel partner or influencer can have an exponential impact on improving results. One10 works with leading brands to develop programs that inform, engage and reward stakeholders. Contact: Sydney McPherson at 763-445-3187, email sydney.mcpherson@one10marketing.com or visit www.One10marketing.com.

Powering Brand Relationships With People
Create audience-focused experiences that generate revenue and reduce churn using the Brandmovers relational loyalty and incentive platform. Built with scalable technology to satisfy small and large demands and designed for sustainable ROI, Brandmovers' solutions bring award-winning B2C capabilities to B2B markets. Contact: Oliver Mitchell at 678-590-8248, email omitchell@brandmovers.com or visit www.brandmovers.com