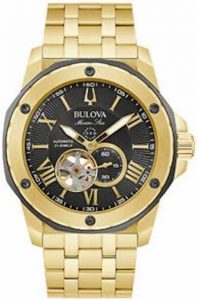 Marine Star Automatic
The Marine Star collection's classic styling features bold accents, automatic movements and iconic dial patterns, all with a minimum of 100 meters water resistance. Sailing watches designed with functionality and style in mind available in a variety of designs. Contact: Adrienne Forrest, Vice President of Corporate Sales at Citizen Watch Group at aforrest@citizenwatchgroup.com or visit www.cwacorporatesales.com.


Tupelo Honey
Tupelo Honey is known as the "Queen of Honey" for its color, texture and taste that is unmatched. When bees harvest nectar solely from the White Tupelo blossoms, the resulting raw honey is this Southern Gold that will never crystallize. This monofloral honey has a greenish cast and a full-bodied taste with buttery bubblegum undertones. Contact: Vanessa Marquart, Customer Experience Manager, Savannah Bee Company at 912-503-2964, email Info@savannahbee.com or visit www.savannahbee.com.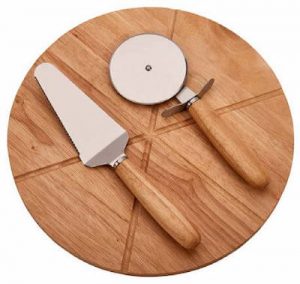 Gourmet, Housewares and Gifts
The Sheridan Gifts brand is a recognized leader in the housewares, gift, home décor, barware and tabletop industries. This 14-inch diameter rubber wood pizza board includes two matching tools to make your pizza party fun. This piece can be engraved and gift boxed. Bon Appetit! For more information contact Joe Kohen of Sheridan Gifts at 781-828-2316, email Joe@SheridanGifts.com or visit www.SheridanGifts.com.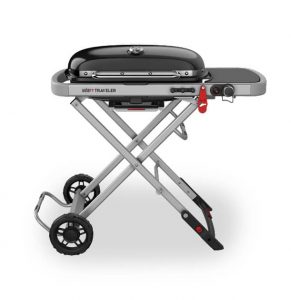 Grilling to Go
The Weber TRAVELER grill is for anyone who enjoys camping, tailgating or picnicking. Its sturdy, compact design makes for a seamless experience, from setup to storage. Award recipeints will savor the journey with backyard quality food, no matter where the adventure takes them. Contact: Jane Quinn of Weber Stephen Special Markets at specialmarkets@weberstephen.com or call 847-654-2775.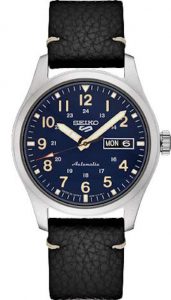 Seiko 5 Sports Collection
Inspired by vintage field/military style. Features include automatic, power reserve (approximately 41 hours), a blue dial, day/date calendar, luminous hands and markers, red-orange tipped second hand and a see- through caseback. Stainless steel case with black pebble leather strap and contrast stitching. Water-resistant to 10 bar, 100 meters (330 feet). Contact Jeffrey Brenner, Director of Special Markets for Seiko Watch of America at 201-529-7984 or email specialmarkets@seikousa.com.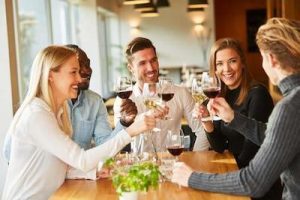 Premium Wines from Around the World
Wine Galaxy offers premier wine gifting, incentive and reward programs throughout the U.S.A. and Canada. Whether your goal is to incentivize, recognize and retain employees, or implement a customer reward system, Wine Galaxy's unique wine experience programs are designed to impress. Contact Mark Marin, Wine Galaxy, Inc., at 508-242-1641, email mark@winegalaxy.net or visit https://winegalaxy.net/.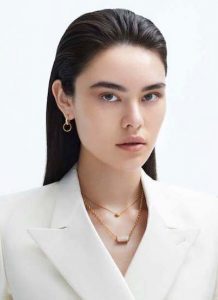 Signature Pave Collection
Inspired by the best-selling Signature Collection, the Signature Pave Collection elegantly reimagines the most classic Dean Davidson designs with the addition of pave-set White Topaz gemstones. Each Dean Davidson piece is designed and handcrafted to be worn for a lifetime and backed by a lifetime warranty. AMC exclusively represents a number of quality retail manufacturers by providing sales, customer service support and product management to the promotional products industry. Contact Michelle Davidson of AMC Special Markets at michelle@amcsm.com.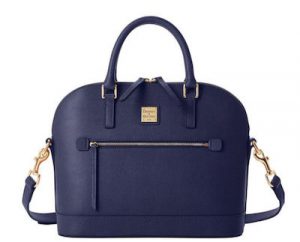 Dooney & Bourke Saffiano Domed Zip Satchel
European Saffiano leather is known for its coated finish that gives the exceptional silhouettes in this collection their refined structure. With rolled top handles and a curved silhouette, this polished satchel elevates your workwear. Features include one outside zip pocket, three inside pockets, one inside zip pocket, a detachable, adjustable cross-body strap, inside key hook, signature cotton lining, feet, and a top zip closure. KleerWest offers select brands in diverse categories for corporate gifts and incentives. Contact: Chris Harrison at Sales@kleerwest.com.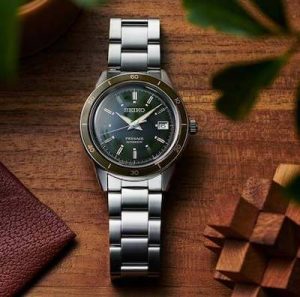 Style60's from Seiko
A new series that captures the vintage aesthetic of a Seiko milestone watch combined with Presage's renowned and traditional watchmaking skills. The Style60's series design takes its inspiration from the Crown Chronograph introduced in 1964. Featuring contemporary earth-tone colors, the watch combines the vintage design of the 1964 timepiece with contemporary elements to create a series with a retro feel for the modern gentleman. Contact Jeffrey Brenner, Director of Special Markets for Seiko Watch of America at 201-529-7984 or email specialmarkets@seikousa.com.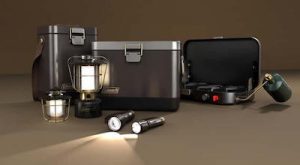 Rewards for Outdoors Lovers
The leader in the outdoors from coolers, lighting, tents and more ensures that outdoors lovers in your incentive and award programs will have great experiences tailigating, camping or any outdoor adventure. Contact: Paul Cernohous of Newell Co. at 303-726-9796 or email Paul.Cernohous@newellco.com.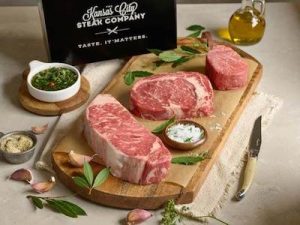 Crave. Send. Share.
The Kansas City Steak Company has been providing premium-quality steaks direct to consumers for more than 80 years. All freshly cut steaks are perfectly aged, subzero frozen, vacuum packed and shipped directly to your door. Select from a wide range of gourmet products sure to create a memorable celebration. These products are perfect for employee or client gifts, incentives, awards, recognition and milestones. Contact: The Kansas City Steak Company, 866-511-1527 or visit www.kansascitysteaks.com.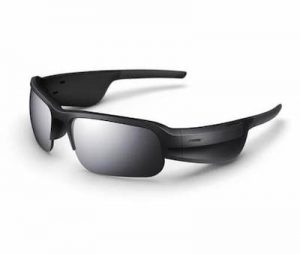 Bose Frames Tempo
Experience high-quality sound without headphones. That's the magic of Bose Frames Tempo: high-performance sport sunglasses with a revolutionary Bose Open Ear Audio design. Hear your music. And your surroundings. For a workout unlike any other. Contact: Incentive Concepts at 888-862-9283 or email info@incentiveconcepts.com.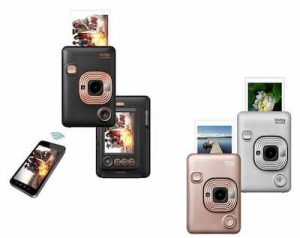 3-In-1 Marvel
Fujifilm's LiPLay camera is a 3-in-1 marvel. It is a digital camera with an LCD monitor to capture life's special moments. It's also an instant camera that produces a 2×3-inch photograph on the spot. And it's a smartphone printer that wirelessly generates images from any Android or iOS operating system. Contact: Joyce Harrison of Fujifilm at jharrison@fujifilm.com or visit www.fujifilmusa.com.
Promaster Navihawk A-T
The newly relaunched Promaster Navihawk men's watch from Citizen is inspired by the elements a pilot experiences while in flight and features Eco-Drive technology. Stainless steel with polyurethane strap. Citizen Watch America offers a portfolio of leading and trusted brands for your business needs, brands known for their exceptional craftsmanship and design with cutting-edge technology and industry-leading quality and reliability. Contact: Adrienne Forrest, Vice President of Corporate Sales at Citizen Watch Group, at aforrest@citizenwatchgroup.com or visit www.cwacorporatesales.com.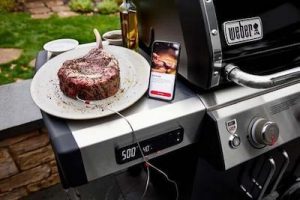 Reward With Top Branded Merchandise
Weber's connected grilling innovation program focuses on tapping into digital technology to transform the backyard cooking experience through advanced product design. This technology is featured on Weber's Genesis, Spirit and SmokeFire grills, but also with the Connect every grill is a smart grill. MAS has been supplying branded merchandise to the P&I channel for over 25 years and is proud to represent top brands. Contact: Dennis Zimmerman of MAS, Inc. at 330-247-1033 or email dzimmerman@maspremium.com.
Get our newsletter and digital magazine
Stay current on learning and development trends, best practices, research, new products and technologies, case studies and much more.