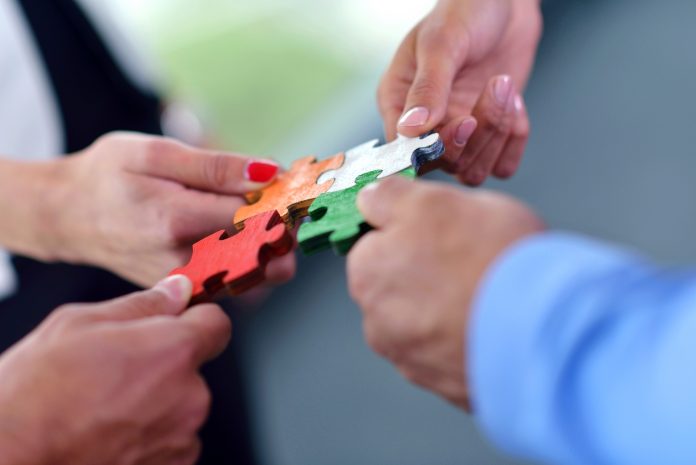 As trusted advisors with direct access to end buyers, channel partners can significantly impact a brand's ability to sell products and services locally. However, partners lack the time, content and expertise to deliver a consistent brand experience. Through-channel marketing (TCMA) platforms allow brands to scale their co-marketing programs through their distributed networks of indirect partners like dealers, sales reps, and retailers.
The TCMA realm is exploding with solution options as brands prioritize their channel partners' direct access to buyers. As more B2B companies observe growing sales revenue through indirect channels, brands are realizing the need for effective, scalable execution of marketing campaigns through their channel partners. Brands are turning to TCMA providers to improve buyer engagement so rapidly that Forrester predicts software providers in the market will grow to $1.18 billion by 2023, a 25% compound annual growth rate.
TCMA works by providing a platform where channel partners can easily access and customize branded sales and marketing content on demand. Partners can then use the same platform to send comprehensive, multi-channel campaigns to their subscribers, utilizing the content provided directly from brands. Brands can define parameters for appropriate logos, content, messaging and content type that partners may use for co-branded material to ensure a consistent brand experience to potential buyers and end-customers. TCMA platforms are a few steps ahead of the more common partner portal in that they are a one-stop shop for brands and partners to promote the same products with minimal effort and increased visibility into campaign metrics.
Brands and channel partners both stand to benefit from through-channel automation providers. Brands can relinquish responsibility for brand-compliant marketing materials, effectively manage co-op dollars and garner a high return on marketing investment. Partners can easily create and send sophisticated brand-compliant marketing campaigns at a subsidized cost or no cost. TCMA solves for limited partner resources by providing simple, scalable, and cost-effective marketing campaigns and marketing tools to generate new business and maintain awareness in front of their customers and prospects. Finally, strategic channel marketing amplifies sales and growth for brands as well as partners.
Building Partner Support and Trust
Behind the trending expansion in the TCMA space is increasing trust in providers as strategic partners. In the past, TCMA solutions were underutilized due predominantly to partner hesitancy to share customer information with brands and third-party providers, concerned that poor data security could damage customer relationships. In these circumstances, ensuring a single source of truth and managing audience consent was difficult.
Brands are now prioritizing data privacy, aligning with privacy standards set by their channel partners and being more selective during the TCMA provider search. Regarding regulations brought by GDPR and CCPA, brands are setting strict standards upfront regarding data security and compliance. TCMA providers offering robust security processes and SOC2 Type II compliance are leading candidates for brands. Another way brands are alleviating channel partners' privacy concerns is by partnering with TCMA providers that include more robust features and tools. This way, channel partners aren't integrating with other third parties to access additional services, and they don't further compromise their customer privacy. Anything they need, channel partners can find in one place, from a single provider.
Also driving growth in the TCMA space is urgency for customization and automation and a critical need to foster consistent brand experiences down through channel partners' local marketing. Small to medium channel partners typically lack the resources, time and content required to effectively participate in and execute the marketing campaigns of the brands they serve. In a 2019 report from Forrester, channel partner respondents cited the following as top challenges: lack of co-branded content and materials (25%), lack of marketing resources (22%) and lack of automation in executing brand marketing activities (18%).
The TCMA approach streamlines workflows and automates approvals, distribution, and publishing. More robust TCMA platforms also include social media promotion, ABM tools, CRM capabilities, and standard marketing tools such as subscriber management, email automation, and content customization options. By offering controlled customization and brand compliance, TCMA drives local sales by giving brands control over their marketing assets and directly reaching the prospects of trusted channel sales partners. Many TCMA providers can also produce vital analytics by connecting preferred partners with engaged end-user data, allowing for more effective marketing communications and decreased market expenditure.
The Power of a Consistent Brand Experience
Without a TCMA platform, there's a significant disconnect between what partners need and what brands provide. Inadequate marketing support from brands can cripple partners, rendering them unable to generate strong sales for the brands they represent. In a digital world, every employee is a communicator, disrupting consistent brand experience if they are not provided resources to maintain brand standards easily.
Next to people, the most valuable asset a business has is its brand, and a TCMA platform supports both. TCMA makes it simple for everyone down-channel to access the same brand-standard co-marketing materials. TCMA combines technology and services to bridge the gap between a brand's corporate marketing efforts and the unique needs of its local partners. Providers give small business partners access to sophisticated digital marketing tools and make running digital campaigns with high-quality content easy.
Now Is the Time to Invest in Automation
Sales and marketing leaders are pushing toward a post-pandemic resurgence in revenue. Now, they should be looking to strengthen and support their strategic partnerships to solidify their channels. It is critical brands support their channel partners in leveraging content, messaging, branding and demand generation. Brands now have more TCMA provider options than ever and can determine the best-suited solution for their brand and, more importantly, their channel partners.
Successful brands understand one thing: it's all about serving their partners. That means empowering them with a suite of tools and continuous guidance to help outsell the competition. An intelligent, user-friendly TCMA solution platform combined with quality service from the technology provider delivers on all of these objectives. When provided together, automation and customer service is what accelerates utilization and increases partner success.
Get our newsletter and digital magazine
Stay current on learning and development trends, best practices, research, new products and technologies, case studies and much more.