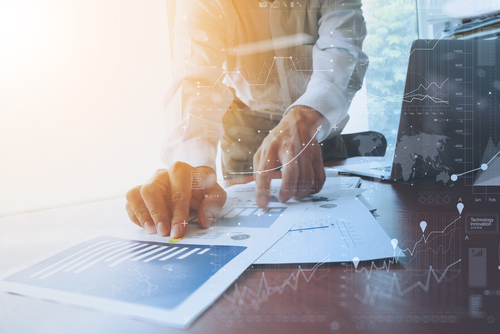 Remember the adage sometimes it's hard to see the forest for all the trees? The same can be true for your customers, who are so much a part of their industry that they struggle to analyze its current and potential future state.
The path out of the "forest" to sustained growth requires analysis and leadership. Thought leadership can engage prospects and investors, increase awareness, and facilitate sales growth.
Recent studies support this conclusion. Edelman and LinkedIn published their 4th Annual Thought Leadership Impact Study in 2021, reporting on the findings of a survey of over 1,000 business executives across a range of industries and company sizes. A number of the findings from this Thought Leadership Impact Study and its 2021 predecessor underscore the importance of developing thought leadership that is compelling, unique, credible and attention-grabbing. These studies confirmed that effective thought leadership can improve awareness and reputation and influence purchasing decisions. For example:
47% of buyers say thought leadership led them to discover and ultimately purchase from a company that was not considered to be among the leaders in a particular category.
88% of decision-makers say thought leadership can be effective in enhancing their perceptions of an organization.
48% say thought leadership can be effective in influencing their purchasing
In our own recent survey, Sage Growth Partners found that most organizations are struggling with commercial growth. In fact, 75% of respondents consider gaining new customers a top priority in 2023. Sustainable growth is challenging in today's market where a variety of market forces are clashing to impede success. Customers are navigating a crowded vendor market in the face of inflation, workforce shortages and regulatory burdens.
Sustaining growth can be difficult but it doesn't have to be impossible or painful. Companies must be clear, honest and humble about what they're offering and why it matters. That kind of honest self-assessment may not be easy, but it will be extremely effective. And it can help avoid the common trap of overpromising and under-delivering.
Organizations that succeed in a challenging marketplace:
Understand their market and the competition. The degree of market penetration should drive the growth strategy.
Challenge assumptions and continually adapt. A company's biggest enemy might be its failure to adapt.
Know their audience and adopt their perspective.
Show their unique value proposition and craft a strong product strategy.
Build trust and credibility by becoming a thought leader.
The first and most critical step in creating a successful marketing communications program is to understand the pain points and unmet needs of key prospects, as well as how these prospects view competitor solutions or services. Once a company understands its market and how to approach it, it needs to consistently revisit that understanding. As new policies, competitors, technologies and other solutions arise, companies must revisit and revise their growth strategies.
Here are four of our top recommendations:
Continually assess and reestablish targets. Service provider leaders should ask several questions. Does their company define growth as revenue – and, if so, how much year-over-year? Are they trying to flip the business? Is financial growth less important than growing brand awareness? Once they have clear answers to those questions, they need to define their targets. This includes selecting the right organizational profiles, understanding pain points, and defining how the solution addresses those points.
Draft the initial strategic plan. Once the plan is drafted, leaders should take a break from thinking about it for a day or two. When they come back to it, they should imagine it's not their plan, but their primary competitor's plan. How does that make them think differently about it? They should revise accordingly.
Define assumptions – then redefine them. Now it's time to take a big step back. What assumptions underlie that plan? Does the company sufficiently understand its prospects' top pain points? Does solving those pain points deliver clear economic value? Is it clear that the solution offers something new or unique? If the answers are yes, great. Given the speed at which markets are moving, leadership must ask these questions often.
Finalize the plan. Leaders must then take that critical thinking and reapply it to the strategic growth plan. Whatever they do, they should not put it on the shelf. That plan has to be a living, working tool that they and their stakeholders live by—and take pains to update as often as the market changes.
Once a company has crafted its differentiated position and messaging strategy, it can use an integrated, long-term thought leadership campaign to induce demand, advance its reputation, and accelerate deal cycles. This upfront investment in creating and clearly communicating your unique value will reap rewards that can and should last for years.
Get our newsletter and digital focus reports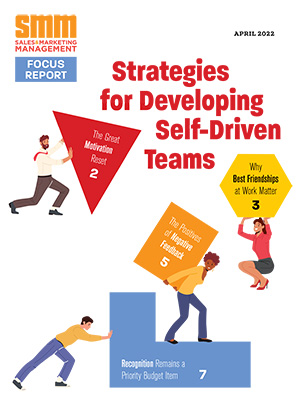 Stay current on learning and development trends, best practices, research, new products and technologies, case studies and much more.