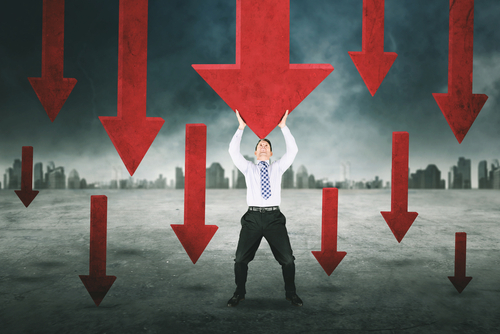 We're in a recession.
We're not in a recession.
The precise state of the U.S. economy is a matter of debate right now, but one thing is sure: high inflation, rising interest rates and declining GDP are making corporate leaders nervous. More than 60% of CEOs around the world expect a recession before the end of the year, according to a recent survey by the Conference Board. Sales teams are already buckling up and preparing for a bumpy ride.
Selling during a downturn is different than during good times. That's obvious. But what those stressful conditions feel like, and how to respond, may be new to many salespeople, especially younger ones who haven't been through it before.
Here are five things your salespeople need to know.
1. Shift In Times of Belt Tightening
Customer belt-tightening requires a different selling approach. When customers and prospects clamp down on spending, the usual salesperson toolkit – such as relationship building skills and the ability to make a compelling case for their product or service – is no longer enough. Those things still matter, but in a slowdown, it becomes even more important to acknowledge the elephant in the room: dollars and cents.
The degree of budgetary scrutiny can become intense. One large, multinational company we work with, for example, has begun requiring chief financial officer approval of any vendor contract over $100,000.
This means salespeople must now be prepared to make an airtight financial case. How can what they're selling improve a company's top-line revenue? How is its total cost of ownership (or TCO, the term of art for sales teams) lower than the status quo or competitors' offerings?
If a salesperson can't have that conversation, backed by strong supporting facts, they're hosed. It's a tough world out there now.
2. Position for a Downturn
Positioning a product as a solution for downturn conditions can help close a deal. In a robust economy, companies grow through headcount – they hire more and more people to execute their expanding mission. When a recession looms, they implement layoffs and hiring freezes. That has been especially true this year in the tech sector, where more than 41,000 workers have been laid off so far, according to one estimate.
A product's ability to help the existing employee base do the same or more with less is a huge value proposition right now. Sales teams should drive this point home with customers and prospects at every opportunity.
3. Not All Spending Stops
Many companies pull back on spending, but some don't. In every economic slowdown, many companies aggressively cut costs – call them the risk minimizers – but others don't. That could be because they're in a relatively recession-proof industry, like pharma or energy, or they're gain maximizers who remain all in on moving forward.
Sales teams should carefully examine their customer and prospect lists and focus on the companies most likely to keep buying. It's just common sense.
4. Build Customer Confidence
Sales messages must paint a path to certainty. I touched on this in the previous three points, but it bears emphasizing: Salespeople must have a good story or go home.
That would be true in any slump, but it's especially so in this one. Conflicting signals such as a very strong labor market despite layoffs and the continuing strength of consumer spending make this feel more like a fog of uncertainty than a recession.
The conditions may be unique, but salespeople who can show how their product or service helps navigate uncertainty will always rise to the top. It's a premium skill that truly is being put to the test now.
5. Be Ready for Mixed Signals
Mixed signals from customers are par for the course. Salespeople are often surprised to discover that responses from customers are seldom black and white during a downturn. Rather than deliver an outright rejection, a company may give different flavors of no. "Now isn't a good time." "We're going to wait a bit." That sort of thing.
To survive a slump, a salesperson needs to develop a thick skin and get used to ambiguity. As these five points show, the volatile economy has changed the game for salespeople. The good news is that, with the proper skills and outlook, it's possible to survive and thrive.
Get our newsletter and digital focus reports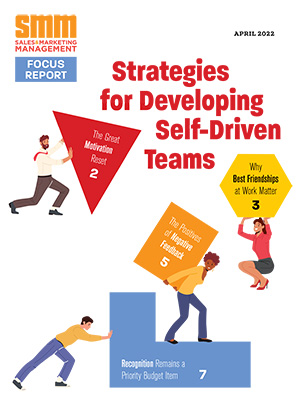 Stay current on learning and development trends, best practices, research, new products and technologies, case studies and much more.