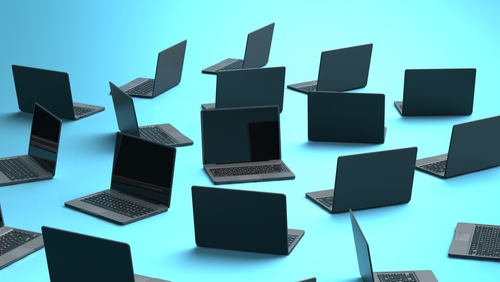 Are you tired of leaving your sales results to chance?
If you're a sales manager or seller, it's time to start prioritizing sales territory planning.
Recent sales management research shows that the best sales managers – those whose teams achieve targets, have higher win rates, and get premium pricing – are 52% more likely to excel at planning and analyzing how sellers should manage their territories.
Top performers know the value of prioritizing their territory planning activities.
The Importance of Sales Territory Planning
A territory plan is a specific, defensible plan to achieve a sales target based on a set of parameters.
A common misconception is that a territory plan is just about geography. Not so.
Many sellers and managers make the mistake of limiting their thinking to just geography, but it's time to broaden your perspective. A territory can also be based on accounts, account types, audience segments, or other factors.
Why is sales territory planning so important?
For starters, it defines specifics of how to achieve your sales target. It inspires clarity of action and builds belief in achieving the goal. It also aligns you with the right targets and allows for progress measurement and adjustment. With a solid plan in place, sellers will experience increased focus, productivity, and results.
On the flip side, without a specific, defensible territory plan, you may find yourself or your sellers meandering from task to task without a clear sense of purpose. You might lack motivation and productivity, and confidence in your ability to achieve your goals. And if conditions change, you may not be able to calibrate and adjust accordingly.
To make sure your sales territory planning is successful, focus on three key areas:
Target setting – Establishing sales targets that are both challenging and achievable (hint: this can also increase sales motivation). Admittedly, this is part art and part science—it often takes experience and trial and error to get right.
Territory plan development – Developing the action plan, including specific actions and timeframes to meet the targets.
Tracking and adjusting – Monitoring progress regularly and adjusting the plan as necessary. This includes tracking sales activities, analyzing sales data, and assessing the effectiveness of your strategy.
Whether you're a seller building your plan or a sales manager helping your team develop plans, the process and content are the same. The desired outcome is a specific, defensible plan to achieve the goal.
Get Started with Territory Planning
So how can you make sure your sales territory planning is on track? Here are seven tips to get started:
Use a checklist. A checklist ensures you don't overlook a key area. Be sure to cover all the points on the checklist that are important to you or your company.
Build plans that give you confidence you can beat it by at least 20%. Set your sights high and plan to achieve stretch goals. Do this and you give yourself the best odds of meeting and beating your target.
Be specific. How many leads do you need over what timeframe? How many accounts do you need to target? How many deals do you need to win, and at what size to hit your goals? The more precise you can be, the more you'll know whether you're on track.
Adjust to the sales cycle. Most B2B sales have long sales cycles. You may need to front-load activities at the beginning of the year or quarter to see results in the desired timeframe.
Get feedback. Share your plan with your coach or colleagues for their perspectives and input. With the right amount of effort, does it look reasonable? Attainable? Adjust until you can emphatically respond "yes" to these two questions.
Check progress regularly against the plan and make necessary adjustments to achieve your goal.
Create a commitment contract. People who make a commitment contract increase their chances of success.
Remember, the outcome of a strong territory plan is increased focus, productivity and results. Without one, you're leaving your sales results to chance. Take the time to prioritize sales territory planning and watch your sales soar.
Get our newsletter and digital focus reports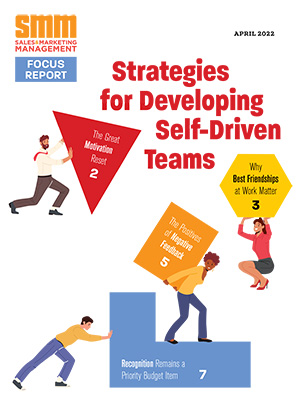 Stay current on learning and development trends, best practices, research, new products and technologies, case studies and much more.