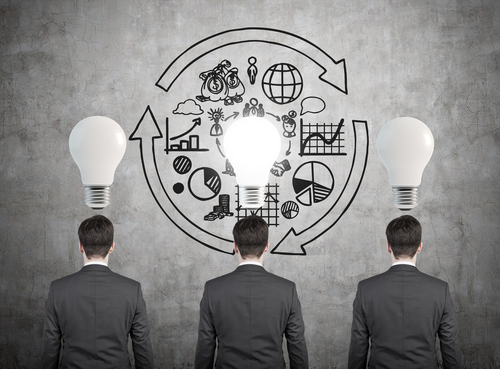 Enterprise appetites for finding the exact B2B technology solutions that can accelerate their growth and efficiency are only becoming more insatiable. Gartner projects that global IT spending will top $4.4 trillion this year. Spending on cloud technologies, in particular, is increasing 22% year-over-year. Even amid a broader downturn, the innovation that hypergrowth B2B technology vendors are offering is too beneficial for organizations to pass up.
While this market environment makes the opportunity for B2B technology sales and marketing leaders plain to see, the optimal path forward to identifying, approaching, and converting potential customers is often not as clear. Marketing and sales teams at B2B technology vendors are often tempted to simply prioritize a broad list of targets by their revenue or headcount. However, that inexact approach saps valuable time and resources as teams blindly contact the wrong organizations, the wrong individuals at those organizations, or have no knowledge of the organization's actual needs in context and thus can't accurately address the prospect's current pain points.
To gain go-to-market momentum and drive high-scale growth, B2B technology vendors need to replace flailing manual practices with acute and efficient marketing and sales activities that find purchase, literally. The productivity of these teams hinges on honing target account lists to recognize and prioritize the best opportunities and having the automated insights at hand to see those opportunities to fruition, quickly.
Here are three best practices that marketing and sales teams at B2B technology companies should utilize to achieve shorter and more frequently successful paths to customer conversion:
1. Change Agents
Recognize target organizations with "change agents" ready for your technology.
Sales success is all in the timing. Marketing and sales communications must meet customer organizations at those pivotal moments when new initiatives and allocated budgets are ready to support the (eager) adoption of your transformative solution. For example, enterprises identified as currently pursuing cloud migration are likely customers of new cloud-based technologies and capabilities. Those engaged in projects designed to implement customer experience improvements will be similarly keen to explore tooling that optimizes those processes. Organizations shifting to new business models—such as those launching new subscription-based services—are often ripe candidates engaged in buying cycles. Equipping marketing and sales teams with these exact insights into organizations' internal initiatives allows them to make inroads with perfect timing, and to present the solution best-suited to customers' needs at the moment they're ready to buy.
2. Compelling Synergies
Recognize technologies where you offer compelling synergies (and outdated solutions you're ready to replace).
Your B2B technology solutions likely occupy a particular market position, in that it represents an apt replacement for a specific solution type (or operates as a complementary component alongside a certain technology stack). Recognizing these factors is critical for targeting high-potential customers. Marketing and sales activities ought to be grounded in a thorough understanding of customers' technology needs when it comes to adding to, or replacing, their solutions. Organizations that simply don't have the requisite technology stacks or cloud strategy maturity to capitalize on your solutions can be removed from consideration, increasing your teams' success rates through more qualified leads. At the same time, prospects primed to realize tremendous advantages by slotting in your solution can be prioritized and approached with a contextual understanding of the benefits they can realize, again accelerating the path to conversion.
3. Potential Revenue
Recognize the potential revenue that organizations represent.
Targeting lucrative customers can catapult a scaling B2B vendor toward its growth goals. Doing so requires empowering marketing and sales teams with insights into the size of the customer's internal teams that will use your product, their utilization footprint, and the right buyer personas and decision makers to approach. While tasking sales teams with getting a bead on this information through manual means can be high-effort and error-prone, automated tooling can eliminate the cumbersome challenges of this process. With the right visibility, marketing and sales initiatives can communicate directly with the exact leaders responsible for technology decisions – and better target those with budgets ready to spend.
Automation for Acceleration
More experienced B2B technology marketing and sales representatives know how to sift through a list of target accounts, and perform the research to identify and vet those with the most potential to close. However, fast-growth B2B technology vendors should support these teams with automated capabilities that deliver that visibility rapidly and at scale, making go-to-market efforts that much more precise, efficient, and effective.
Get our newsletter and digital focus reports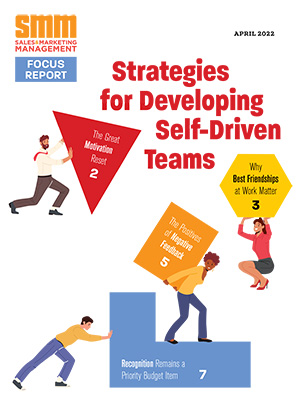 Stay current on learning and development trends, best practices, research, new products and technologies, case studies and much more.