Perhaps more than any other incentive category, travel and experiential incentives foster the work/life balance and the employee-centric culture that is so pervasive in today's corporate world.
The experiences that employers can provide work teams away from the office and away from their homes can be impactful, enduring and unmatched by any other compensation. Here's Mei Yang-Mille, managing director of KARL STORZ Shanghai Ltd., a leading manufacturer of endoscope equipment for human and veterinary medicine, commenting about her company's incentive travel efforts:
"People are not living merely for the sake of money. They need to have emotional fulfillment, a sense of pride and visibility. When you're selected as one of the best employees for an incentive travel program, you're not alone: there's a mutual reinforcement and a synergy you create — something a cash bonus cannot build. The interactions, communication, the experience itself and the memories after — this is part of how we develop corporate culture. It lifts up people and gives a sense of honor and belonging."
Her comments are from a new report entitled "How the C-Suite Sees Incentive Travel" published by the SITE Foundation, the research arm of the Society for Incentive Travel Excellence (SITE).
In the same report, Jay Kvasnicka, executive vice president of field operations for US Foods, states, "Incentive travel creates networks inside of our company that are broader than the specific marketplace [an employee] happens to work in, and there's value in that. Not only is there value in retention, but there's value in sharing best practices."
Experiences Can Happen Without Travel
Of course, impactful work group experiences can occur without travel. Offsite experiences, if even for a day or part of one, are increasingly important in a world that is increasingly working remotely and not interacting with co-works regularly. A March 2022 survey by the Incentive Research Foundation of more than 1,000 employees and managers across diverse industries found that loneliness and loss of peer collaboration are the top concerns about the impact of remote work.
"Whether an employee works one day remotely or five, managers should take measures to address isolation and loneliness," the report states.
Work from home has become a perk itself — and a driver of lost workers for companies that choose not to offer it. It should
be recognized as the recruitment and retention tool it has become, but it also should be a motivator for companies to find new ways to bring their teams together.
"Work from home is polarizing," says author, podcaster and NYU Marketing Professor Scott Galloway in one of his weekly "No Mercy/No Malice" essays. "If you're an employer, the office is your primary tool for facilitating culture. Holiday parties and post-work drinks aren't sunk costs — they're investments in happiness, innovation and relationships. The greatest driver of retention is if someone has a good friend at their workplace.
Without a workplace, your employees have fewer points of contact. Sixty percent of remote workers say WFH makes them feel less connected to their colleagues."
Travel and experiential rewards also increasingly include options for individual experiences — tickets to concerts, sporting events, adventure outings and the like that recipients can experience on their own time. Although the bonding possibilities between co-workers is absent, the enduring goodwill between workers and their employers remains intact.
In an advertisement for the online travel website Expedia, actor Ewan McGregor captures the zeitgeist of valuing experiences over possessions. "Do you think any of us will look back at our lives and regret the things we didn't buy, or the places we didn't go?"
Any business that helps its workers, channel partners or loyal customers avoid those kinds of regrets is on the right track.
Turnkey Travel Incentives
Gift A Trip is a reward and recognition platform for turnkey individual travel certificates direct from the biggest resort and cruise brands. Unlike dollar-denominated gift cards, these travel certificates are fully inclusive of accommodations, taxes, fees and gratuities, providing a variety of lengths-of- stay, price points, and destination options. Perfect for sales incentives, service rewards and more. Contact Lori Cassidy lori@giftatrip.com, 800-876-5046, or visit www.giftatrip.com.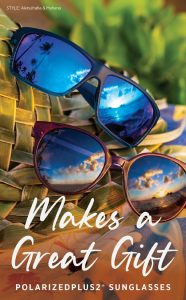 Making Events Memorable
For any event, anywhere in the world, a Maui Jim sunglass fitting experience — on site or virtual — will delight your guests. Maui Jim offers styles for all budgets and demographics, and serves gatherings as small as 50 to groups of thousands. The "Aloha" service, perfected over 22 years and more than 13,000 fittings, creates lasting memories of your event or brand. Learn more at mauijimcorporategifts.com, call 800-614-6790 or email corporategifts@mauijim.com.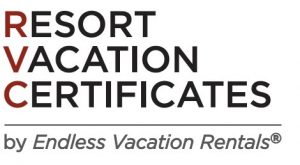 Making Travel Memories
Resort Vacation Certificates offers a diverse portfolio of resort, membership and lifestyle travel brands within the Travel + Leisure Co. family. The wide range of options in inventory provide the perfect complement to any incentive and rewards program seeking to add travel. Contact: Lorraine Tillie of Resort Vacation Certificates at 973-879-6882 or visit www.resortcerts.com/demo.