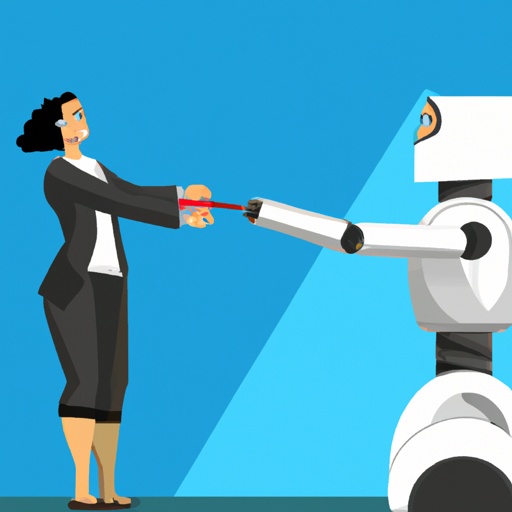 For 11 out of 12 straight months, Jonathan Bragg finished in the top 10% of the more than 400 sales agents working in a call center for HomeServe USA Corp., a home-repair service company. His secret, he told The Wall Street Journal, is that he listens to people.
"I don't just say stuff and read scripts. I listen to everybody, whoever you are, and I retain what it is that makes that person interested. I can get just about anybody to buy anything," Bragg said.
Nevertheless, Bragg's company brought in reinforcements — an artificial intelligence-powered agent named "Charlie" that HomeServe built using a conversational AI platform featuring technology from Google and other companies. Among its duties, Charlie screens and routes calls, listens to agents' sales conversations and reminds them when customers are eligible for certain coverage plans. Charlie (HomeServe sought a gender-neutral name when introducing it to employees) requires agents to use certain phrasing and penalizes them when they don't.
The Journal reports that Charlie is lauded by management at HomeServe USA for increasing efficiency and the effectiveness of their sales agents. The agents themselves aren't so sure. Bragg felt the fury of a customer when he used Charlie's recommended response against his better judgement.
"I'm a top performer. She's not my supervisor," Bragg said.
Bots In Business
Welcome to the new world of AI-influenced (some would say AI-mandated) sales conversations. The headline-grabbing ChatGPT, the wildly popular chatbot introduced late last year by OpenAI, is merely the latest tech tool that has business leaders scrambling to learn more about AI technology and how best to incorporate it into their go-to-market strategies.
A recent cover story in TIME magazine on AI technology states, "The AI boom really began to take off around 2020, turbocharged by several crucial breakthroughs in neural- network design, the growing availability of data, and the willingness of tech companies to pay for gargantuan levels of computing power." However, there were kinks to be worked out — and there still are — enough to make Google, Meta and even OpenAI initially hesitant to make their game-changing technology available to the public.
In January 2021, OpenAI revealed DALL-E, its natural- language-to-digital-image implementation of GPT-3, and released an updated version to a limited number of users in April 2022. OpenAI released ChatGPT in November 2022 and by January it had reached 100 million monthly users, a faster rate of adoption than Instagram or TikTok. Researchers say AI's computational power is doubling every six to 10 months.
For the moment, the fear-induced question of whether bots will come for sales and marketing professionals' jobs has been mostly quelled. Although McKinsey & Co. estimates that 25% of work activities in the U.S. across all occupations could be automated by 2030, the consensus is that AI will supplement many professionals' work rather than replace them.
"Part of the art of sales is the human-to-human understand- ing and having intuition. The message that AI is going to take over and you don't need your content people… It's premature to make those kinds of calls without having a firm understanding of what the technology is and how it can be wisely implemented," Nirosha Methananda, a B2B marketing, brand and business builder, told SMM.
No one argues that groundbreaking technology such as generative AI has a role in sales and marketing, but many caution against overextending its use.
"I've seen people pontificating about using generative AI to completely write their sales outreach emails; to completely write their blog posts; to completely write their website copy. They're missing the point. This isn't a formulaic solution to create more faster; it should be a thing that we look at to serve us as humans to connect with other humans in ways that are rich and relevant," said Lindsay Tjepkema, CEO and co-founder of Casted, a company that amplifies the business impact of B2B and B2C podcasts.
It's widely believed that generative AI and similar technology will tackle the dull, repetitive aspects of sales (think lead screening and some CRM functions), providing more time for sellers to build strong relationships with prospects and existing customers. However, if AI tools are incorporated for tasks such as monitoring sales conversations and producing standard verbiage that must be followed, it will likely exacerbate the already-high rate of burnout and employee churn in call center sales jobs and similar work.
Your Tech Stack on Steroids
Companies like Microsoft and Google parent Alphabet continue to invest huge sums in AI technology to enhance their search engines and other products. Similarly, tech companies that create software programs for B2B sales and marketing are rushing to incorporate generative AI into their offerings. In March, Salesforce introduced Einstein GPT, which it calls the world's first generative AI for CRM. It also created a ChatGPT app for Slack, the instant messaging program it acquired in 2021.
RFPIO, a leading response management platform, announced in March that it will offer generative AI capabilities within its software to help marketing, sales, finance and security professionals create and edit proposals, questionnaires and other responses that play a vital role in revenue growth and risk mitigation for their organizations.
RFPIO's nearly 2,000 global clients use the SaaS platform to manage their responses to RFPs, RFIs, security questionnaires, due diligence questionnaires and other customer inquiries. Each response can involve input from dozens of subject matter experts across the company. Company leaders say the GPT integration will allow users to the AI technology to draft, edit, refine and augment content.
Even prior to the GPT integration, the RFPIO platform allowed companies to respond quickly to RFPs and other information requests by automatically populating as much as 80% of the responses. According to Michael Londgren, the company's chief marketing officer, the AI-powered software produces the strongest possible responses by accessing a thorough library of information that has been developed solely for whatever company submitted the request. It's another example of a capability that AI brings to a business process that humans could never replicate.
"There was a time when sellers had the opportunity to build a relationship with a potential buyer over an extended period of time. Now, with self-educated buyers, customers are engaging much deeper into the buying cycle and they just want crisp answers back to very specific questions. Those responses are more important than ever," Londgren said. "They need to be relevant, on-point, accurate and they need to be delivered in a timely manner. The organizations that are able to do that effectively stand out versus those that struggle.
"We are seeing organizations find ways to get their martech and sales tech stacks to work effectively so they can operate as one go-to-market team in a very collaborative way, and leveraging emerging technologies in a holistic manner with multiple teams tapping into those capabilities."
Automating Top-of-Funnel Tasks
In an era of self-educated buyers and buying teams, generative AI is expected to help create comprehensive marketing content that will serve the informational needs of prospects, mostly near the top of the sales funnel.
"As potential buyers move closer to making a purchase decision, sales or customer success representatives will want to be closely involved to ensure that prospects are getting the specific information they need," said Stephanie Shreve, chief marketing officer at PowerChord, which offers lead distribution software.
Shreve added, "We have written chatbot scripts for client websites to quickly guide visitors to more information. The goal of our AI chatbots is to provide immediate feedback to website visitors, but we also recognize that some questions require a human to fully meet or exceed the customer's expectations. We are trialing various ways to seamlessly transfer a chatbot conversation to a human to help move the prospect across their purchase journey."
Early reviews of ChatGPT have been critical of its penchant to drift off topic or provide incorrect information. Shreve and others emphasize that quality assurance reviews and fact checking are a must for any generative AI-produced content.
"From the marketer's standpoint, ChatGPT should be used to make content creation faster and in some cases, provide a fresh perspective, but should not replace critical thinking and reviews on behalf of the marketer," Shreve said.
There are widespread ethical concerns that the rush to incorporate AI into daily life will result in its misuse (spreading false or misleading information among other things). And companies are cautioned not to repeat poor decisions for monetary reasons like some of those made when social media emerged. Many of the issues swirling around AI are more societal than business-oriented, but experts agree that caution is necessary when bringing the technology into your business practices.
And then there is the matter of pushback from workers who feel overly controlled by AI-powered programs. "When humans turn over decision making to a machine, they no longer use their own knowledge and experience," The Wall Street Journal article on AI in the office stated. A researcher at Cornell University discovered that humans who are asked to forfeit control to an algorithm are more likely to get burned out and find it harder to solve customer problems.
The introduction of AI-powered platforms that take decision- making away could be at odds with the renewed emphasis on providing a sense of meaning to every worker, in part through increased autonomy. Lise Hildebrand Stern, a lifetime worker in customer service, left her job at Spectrum less than a year into it because the company's AI performance-scoring system caused her too much stress. She told The Wall Street Journal she felt she was unfairly penalized in automated performance reviews even though her supervisor listened to her calls and said she was doing well.
"It's very hard for a robot with no emotions to truly judge how a call is going," Hildebrand Stern said. "My metrics suffered because this system was unable to judge me based on my attitude, unlike a human being would be able to do."
Proceed with Caution
With Chatbot360, OpenAI as well as larger companies such as Microsoft and Google have decided that releasing AI tools while still ironing out glitches is a workable model. Such wide- scale testing provides a treasure trove of data on how people use this technology. With that in mind, its incumbent upon adopters to implement some of their own guardrails.
"AI has consistently been a core part of our product development strategy, but we're not making product decisions based upon hype," Londgren of RFPIO said. "We're making product decisions based purely on what best meets the needs of our customers while staying at the forefront of leveraging AI."
Sales and marketing leaders should demand as much from their IT vendors and also keep themselves in check.
"I think the technology is mind-blowing and extremely powerful, and it obviously has huge potential," added Tjepkema, co-founder of Casted, the podcast-amplifying company. "What frustrates me as a marketer is that I know that the most human brands — the ones that best generate trust and real relationships with their audience — are the ones that win. Generative AI will inevitably create more noise in already very noisy marketplace. We have the opportunity with technology like that, to ask, 'How do we use it to serve our audience? How do we harness its power to be inspired in ways that are going to be even more relevant to our audience? How do we use the data that this technology provides to create those human connections in a way that matter even more?' "
Art Director's Note
Part of the job of an art director is finding or creating images to illustrate stories. With an unlimited budget and plenty of lead time, we could enlist a trusted artist to help bring our vision to life, using our concept, their creativity and some amount of back-and-forth editing. But who has an unlimited budget and plenty of lead time?
Our cover art for this Focus Report was generated in a matter of seconds by DALL-E 2, the GPT-3 natural language processing program created by OpenAI. I simply asked for an illustration depicting "conversation between two business people using new technology tools." The generator responded back with four options…and four more…and four more, until I had reached my quota.
The technology is great fun to play with and can be tremendously beneficial to publishers. However, there are ethical concerns, just as there are with ChatGPT, the headline-grabbing AI chatbot also released by OpenAI. For starters, one must consider how this technology affects human artists. Their livelihood is already being impacted by AI, and there is serious potential for copyright infringement. And, at least for now, DALL-E 2 doesn't seem to do humor, emotion or subtlety well — maybe we will always need the human touch.
– Susan Abbott
Get our newsletter and digital focus reports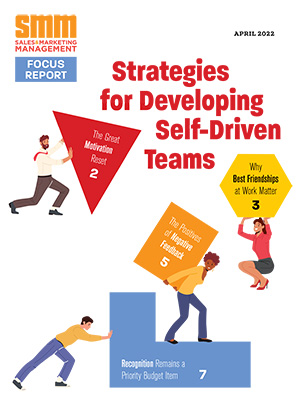 Stay current on learning and development trends, best practices, research, new products and technologies, case studies and much more.