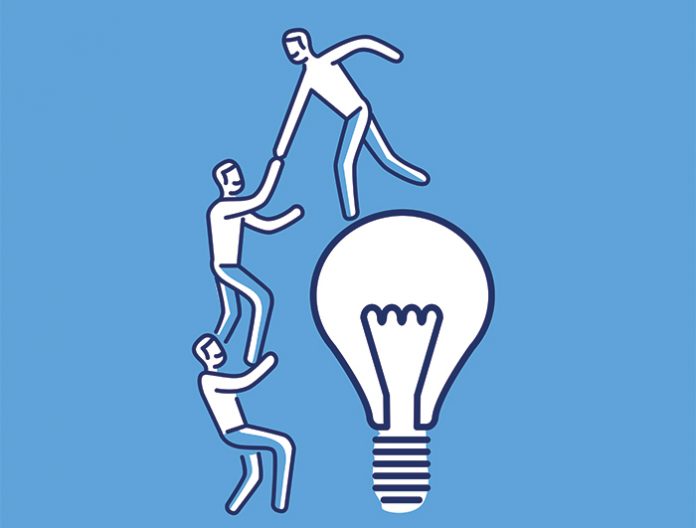 A sales environment is heavily focused on the achievement of goals, quotas and targets. Staff are motivated and ambitious, and competition between sales agents or teams is often encouraged.
It's therefore no surprise that effective performance management is fundamental to a sales manager's success. Without a rigorous monitoring, motivation and recognition system, a sales team would falter and quickly defect to a competitor.
Major companies such as Google and Adobe have enjoyed the benefits of investing in performance management, from reduced staff turnover to soaring productivity and profits. The emergence of "Sales Performance Management (SPM)" demonstrates how integral performance management is to the sales function – SPM mirrors the modern, agile approach to PM with an added focus on Sales 2.0 tools.
But what exactly is performance management and how do you make sure you're getting it right, and therefore, getting the most out of your team?
What Is Performance Management?
As a manager, you're no doubt familiar with the term performance management, but there can be confusion about what it actually means and how you should implement the process.
Performance management is – or ideally should be – an ongoing discussion between an organization's leadership team and its employees. The purpose of this process of communication is to monitor and assess performance, set goals and identify opportunities for personal and professional development.
Traditionally, many companies held annual or bi-annual performance reviews, with little discussion about performance and development outside of these sessions – this approach limits opportunities for development, engagement and motivation. The process becomes a tick box exercise rather than a tool for measuring and improving employee performance.
For many organizations, COVID-19 has sped up the evolution of performance management, from this somewhat outdated approach to a more modern, agile process. Companies have had to learn to adapt ways of working, business goals and strategies in line with rapidly changing situations. Planning six or 12 months in advance is no longer appropriate for today's fast-moving workplaces if it ever was in a fast-paced sales environment.
Why Performance Management Is Important in a Sales Environment
An effective performance management process will:
Engage and motivate employees — employee engagement and performance are intrinsically linked; an engaged employee is more likely to meet or exceed sales quotas and targets.
Boost morale — fostering loyalty to the company, a drive to deliver results and an ambition to progress.
Highlight training and development needs — quickly address performance issues and enhance team performance.
Support broader planning of business strategies and objectives — successful organisations align goals at every level and across departments.
Reduce staff turnover — motivating and supporting staff means a happier workforce with no reason or desire to seek employment elsewhere.
Identify the employees with potential for progression — boost performance, productivity and sales by promoting the right people at the right time.
Promote autonomy — by encouraging employees to evaluate their performance and understand their contribution to the business.
Achieve Better Results with Performance Management
Establish performance management as an ongoing discussion – the traditional annual review approach no longer meets the needs of the modern sales environment. Regular "check-ins" will establish a positive relationship between managers and employees. Without regular reviews of performance, managers cannot monitor and improve sales results.
The discussion should focus on agile goal setting, personal development opportunities and employee feedback or concerns. Fostering a culture of continual monitoring and review will help motivate your sales team to succeed and make them feel like a valued member of the business.
Adopt a data-driven approach – invest in advanced software that allows you to have all the data you need to make informed decisions and guide employee performance.
With the right data to hand, a sales manager can measure and assess performance, allowing them to troubleshoot problems and identify growth opportunities. Using data as part of performance discussions can also help the employee understand why certain development plans, such as extra training, are being suggested.
Provide real-time feedback – quickly recognize achievement and help sales agents who are struggling to get back on track and hit their targets.
Providing feedback for a task completed six-months ago will have less meaning and impact on a sales agent than real-time feedback. Recognize achievements as they happen and quickly nip any issues in the bud, rather than waiting months for the next appraisal when the employee may feel ambushed by unexpected feedback.
Avoid micromanaging – this can be extraordinarily difficult for a sales manager who is accountable for the team hitting projected sales quotas.
But micromanaging sales agents is likely to backfire. Sales professionals are typically confident and ambitious – they want to take ownership of their role and earn rewards for their performance. By denying them autonomy, a sales manager risks fostering resentment and training a team to be too reliant upon their guidance.
Set agile goals – if you're still clinging on to SMART goals, now's the time to update your approach. Agile goals are aligned with wide company objectives and are a work-in-progress; they can be easily adapted to meet the changing needs of the business.
Agile goals feed into "the bigger picture" vision and as such, they are designed to push the individual on to higher levels of performance. Goals should also be relatively short term (1-4 months) to ensure they remain relevant and motivating.
Effective performance management is essential for sales success. Review the process in your organization – are you getting the best out of your team? Updating the performance management system may not seem like a top priority amidst the many conflicting demands on your time as a sales manager, but it could significantly boost the performance of your team and the profitability of the business.
Get our newsletter and digital magazine
Stay current on learning and development trends, best practices, research, new products and technologies, case studies and much more.