When it comes to predicting if a business-to-business (B2B) account will cross from strong to at-risk, pay special attention to how well your corporate and customer-facing teams are performing in the area of account support. The lack of a strategic relationship between your corporate team and your customer is the top predictor that an account is on its way to becoming damaged, according to new data from the 2016 AskForensics Sales Analysis, which features sales and account data from B2B executives of accounts totaling more than $2.3 billion in total contract value with an average account size of $16.8 million.
Data reveals that customer accounts are often damaged due to a lack of account support (51 percent), followed by inadequate service quality (31 percent). Overall, customer accounts classified as damaged viewed the level of account support as positive only 11 percent of the time, but had a negative view of account support 89% of the time. 
When executive B2B decision makers mentioned that they weren't receiving the desired level of support, they cited the lack of a strategic relationship with the provider's corporate team as the main culprit. This tends to be more of a concern as account size increases. When service quality was an issue, it most often came down to customers feeling as though a provider was not committed to their business or the provider was failing at basic service delivery. Negative views of service quality popped up 88% of the time in damaged accounts.
If you want to win more deals and retain existing accounts, be on the lookout for the early warning signs of customer dissatisfaction and create a plan of action to address issues before they cause irreversible damage to a customer relationship. If an account is damaged, it requires immediate triage. Since you are susceptible to losing the account, perhaps even before your contract expires, you have no time to lose. Once you have an understanding of why an account is damaged, and you have determined that the account is worth saving, both your executive team and your customer-facing team have a role to play in repairing the damage.
The Executive Team's Role
Accounts often make the shift from strong to at-risk when senior executives from the provider company are no longer engaged or proactively sharing recommendations with the buyer. This is a common scenario that occurs when senior executives invest a great deal of time and effort during the sales process to win the deal, only to step out of the picture when the deal closes. Meanwhile, buyers have developed a false expectation that the executive involvement they experienced during the sales process will continue. When those expectations are not met, cracks begin to develop in the client relationship that, if not addressed, can result in losing the account altogether.
If the corporate team's strategic relationship with the customer is lacking, it can impact your company's ability to understand what is taking place behind the scenes with your customer, preventing you from becoming a true partner. With this in mind, any fix needs to involve your executive team. Make sure the executives involved in the repair process commit to being engaged with the customer on an on-going basis. You do not want to be back in the same position of not meeting expectations again.
Customer-Facing Team's Role
Customer-facing frontline teams also play a critical role in managing and repairing damaged accounts. If an account is damaged due to poor service quality, it may be that your customer is concerned about the quality of the team. All relationship and employee quality issues must be identified and addressed immediately. Once you know the cause you can then begin to implement corrective actions. Be prepared to replace part or all of your customer-facing team if necessary, as often times this is required to eradicate concerns, demonstrate seriousness and commitment, and move forward. If assigning a new account team, ensure they are equipped to effectively address the problems and forge a strong and sustained relationship. Repeated problems with your account team will only reinforce your clients' original concerns.   
When it comes to account management, failure is assured if you do nothing, but success is possible if you identify what is wrong, demonstrate commitment to resolve the problem, and achieve visible and measureable improvements quickly. With the proper corrective action, vulnerable and damaged accounts can become strong accounts.
Rick Reynolds is a co-founding partner and CEO of AskForensics, which helps Fortune-ranked companies win more deals and strengthen multimillion-dollar accounts.
Get our newsletter and digital focus reports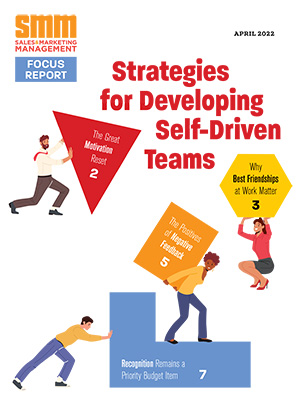 Stay current on learning and development trends, best practices, research, new products and technologies, case studies and much more.