Just as gift cards surged in popularity when the pandemic sent a majority of workers to home offices, incentive points programs also found new audiences. The ease of administration, touchless reward delivery and flexibility of reward choices helped incentive and engagement solution providers (IESP) increase business in the past two years.
Respondents to a survey by the Incentive Research Foundation ranked points programs behind only gifts, gift cards and cash as the most preferred tangible rewards.
According to research by the Incentive Research Federation Inc. (IFI) points programs saw increased use in the past year compared to the year before across all types of incentive programs — sales incentives, channel partner/distributor programs, employee incentives and customer loyalty efforts. More than half (55%) of the companies that offer sales incentives use points programs.
According to the IFI, the average spend on points programs by companies that sponsor sales incentive programs is $207,556. For channel partner/distributor programs, it's $66,277 and for employee incentive programs, the average spend on points programs is $186,993.
The allure of points programs is their turnkey nature. Program providers typically tackle or assist with campaign kickoffs, administration and tracking, program structure, communication to program participants, and the sourcing of rewards (including merchandise, gift cards, and travel and experiences).
These programs can also adjust to a sponsor's changing needs, whether that is the program timeline, adjustments to rules, implementation of new goals or broadening the list of participants.
The popularity and effectiveness of incentive points programs will likely keep them as a top option for incentive program sponsors whether or not a wide-scale return to offices occurs.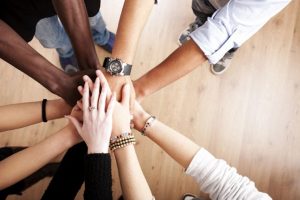 Let's Rally!
Quality Incentive Company (QIC) creates and administers recognition and incentive programs that motivate people, inspire higher performance and deliver results. Contact QIC at 800-621-9745, email letsrally@goqic.com visit www.QualityIncentiveCompany.com.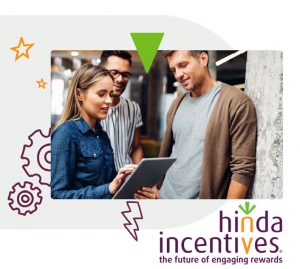 Hinda – Inspiring Performance for over 50 years
We create programs to drive behaviors. Our experts begin by understanding your goals. Then combine the right strategies, tactics, platform and tools to achieve them. Whether it's a short-term sales promotion or a comprehensive employee initiative, we can design the solution you need. Visit www.hinda.com to learn more or contact us at 773-890-5900 to speak to a Hinda representative.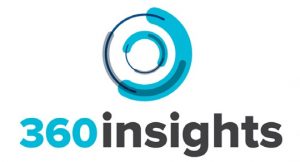 Optimize Channel Incentives
360insights is a leading provider of cloud-based channel incentives ecosystem designed to elevate and optimize partner engagement. The platform helps brands manage, measure and optimize consumer rebates, SPIFs, volume incentives, MDF/CO-OP, sales allowances, points programs and associated spending using data-driven channel insights to optimize business performance through their channel partners. Learn more at www.360insights.com or call May Fong at 866-684-2308.

Making Work Mean More
CarltonOne empowers you to create extraordinary incentive programs to motivate, recognize and reward employees, customers and teams. Its Global Reward Solutions, Kart and Power2Motivate platforms inspire over 5 million members in 185 countries, funding its Evergrow eco-action program with every transaction. CartonOne has funded 13 million trees and will plant 100 million every year by 2024. For more information, contact Mike Love at 905-477-3971 x257, mlove@carltonone.com, or visit www.carltonone.com.

Recognition for Today's Work Force
Xceleration is a full-service rewards, incentive and recognition agency, delivering recognition and incentive programs that drive motivation and performance. Xceleration partners with its customers to build reward strategies that exceed expectations to excite and impress your top performers. Contact Marisa Haehnlein at MarisaH@xceleration.com or visit www.xceleration.com.

The Importance of Recognition Hasn't Changed
The team at One10 believes in the power of human potential and that every employee, channel partner or influencer can have an exponential impact on improving results. One10 works with leading brands to develop programs that inform, engage and reward stakeholders. Contact: Robin Williams at 937-824-8191, email robin.williams@one10marketing.com or visit www.One10marketing.com.

Personalized Recognition Solutions
C.A. Short Company is an awarding-winning sales incentives solution provider that specializes in sales performance and channel incentives. Its incentive platform is configurable based on your needs with an array of reward options, including travel and experiences, merchandise and gift cards. Contact: Kevin Gergel at 770-861-1975, email kgergel@cashort.com or visit www.cashort.com.

All-Purpose Motivation Solutions
For nearly 50 years, All Star Incentive Marketing has provided its clients with solutions that help maximize the value of human capital. Through world-class engagement solutions in the form of incentive, recognition and reward programs, All Star can motivate behavior change and, in the process, create more effective and loyal employees and customers.
Whether it's workplace wellness, safety, and years of service recognition, or employee appreciation/loyalty and peer-to-peer recognition, All Star provides programs to drive employee performance. For more information, call 800-526-8629 or visit Allstarincentivemarketing.com.