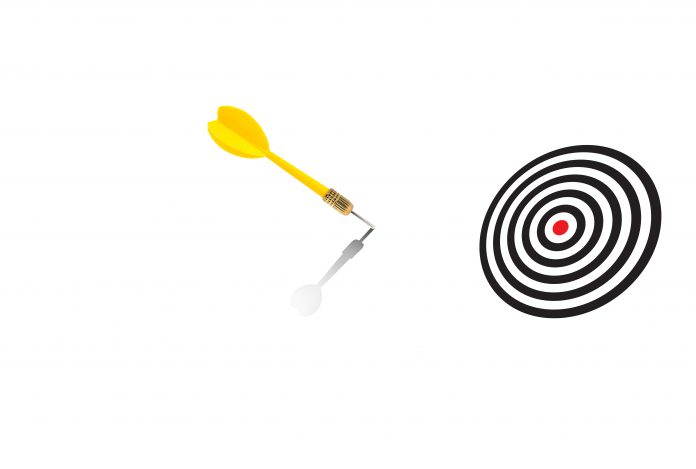 Forrester estimates that even your best sales reps are probably only converting 1.54% of marketing-qualified leads into sales.
So what's happening to the other 98% of leads?
Are too many potential leads slipping through the cracks because reps aren't paying attention to them? Or are they not being nurtured or followed up? If you're still managing leads manually or if your lead data is siloed in a departmental system with little centralized access, oversight or transparency, you may benefit from rethinking the role of your CRM system.
Today's CRM systems are designed to manage the B2B workflow from lead capture to customer management. It's the one platform in your company you can use to track, manage, share and monitor lead data.
Here are just a few of the benefits:
Reduce costs – Automating many procedures and making more efficient use of sales reps' time reduces costs and allows reps to spend more time selling.
Build better relationships – By linking CRM directly to engagement tracking, third-party data sets and lead analytics tools that automatically enrich contact records, giving reps a greater understanding of what buyers want and need.
Boost responsiveness – Automating many traditionally manual processes allows the right salesperson to respond with the correct information and build a relationship quickly.
Increase ROI – By ensuring that fewer good prospects slip through the cracks, simplifying the workflow and raising the customer lifetime value, you'll naturally boost your ROI.
CRM for Today's B2B Workflow
Although CRM has been around since the 1970s, it has come a long way in recent years. It's gone from a simple digital Rolodex of contacts—just one step above a contact sheet or spreadsheet – to a repository of lead and customer data that can facilitate the entire sales process. Here's how your CRM system can manage sales reps' workflow:
Capture leads: Even automated lead capture tools need a central repository to store new leads. If you store them in your CRM system, reps will have easy access to start the selling process and manage results throughout the buying cycle.
Qualify and score: This takes the heavy lifting (and manual effort) away from identifying incoming leads that best fit your Ideal Customer Profile (ICP). With access to additional tools and data sources, new contacts are automatically enriched with firmographics, additional data points and even indicators of their sense of urgency to purchase. While much of the process is automated, reps can still append personal insight and information to a contact record.
Distribute: Because a quick, informed response is critical to sales success, it's essential that leads quickly become market-qualified and ready for a sales response. CRM makes it easier to respond with the right information and by the sales rep or team best equipped to serve the buyer based on their product/service expertise, industry knowledge or geography.
Nurture: The ability to follow up and nurture helps move buyers through the sales cycle—converting them from lead to opportunity to customer. When it comes to scheduling follow-up activities, your CRM solution can keep the sales cycle on track, making it easier to track progress, send alerts and share current news and content with prospective buyers.
Track and manage workflow: As the central repository of contact records, CRM appends all sales activity and helps schedule follow-ups based on best practices. CRM enables sales reps to manage their workflow from one dashboard.
Monitor: With CRM's help, managers can monitor sales reps' results, analyze the overall pipeline and, when they spot an issue, intervene before a small oversight becomes a real problem.
Essential Features You Need in Your CRM System
With so many features and functions to compare and contrast, selecting a CRM system may seem overwhelming. To help you get started, look for overall simplicity and intuitiveness, a single-view dashboard, mobile use and the following features:
Contact Management: While this is basic CRM functionality, you need more than a list of names. Reps will want to organize and filter lead lists and customers by various criteria. Then, working directly from the contact, they need to be able to select and access more tools, including email integration, marketing tool integration and task management.
Email Integration: A contact list is only as valuable as its email management capabilities — the reps' ability to write, send and receive emails directly from the CRM system. Look for seamless integration with your existing email system and the ability to schedule emails and track dates and status.
Marketing Tool Integration: So much of your sales and marketing effort is run through your digital marketing tools. But rather than having reps flipping through programs, centralize all activity in your CRM system. Easy access, one view, and central data storage are essential.
Task Management: Follow-up and lead nurturing can make the difference between a lost opportunity and a sale. You want a CRM system that enables reps to schedule and track all activity from one central platform.
CRM Systems Support You After the Initial Sale
Being able to capture, track, connect and manage leads through the sales cycle—all while working through one platform and storing data and insights in a central repository makes CRM a powerful sales tool. But there's more.
Lead management is only the beginning of the story. After the initial sale, your CRM system continues to serve as a customer management tool that can keep reps and account execs on top of the customer relationship for as long as they remain a buyer. CRM helps reps build and maintain long-term relationships with customers, facilitate cross-selling and upselling opportunities and share information and access with other departments (e.g., service, support and finance).
Your CRM system is the one platform that not only reduces the risk of potential leads slipping through the cracks but also can help your sales department boost its conversion rates and close more business.
Get our newsletter and digital focus reports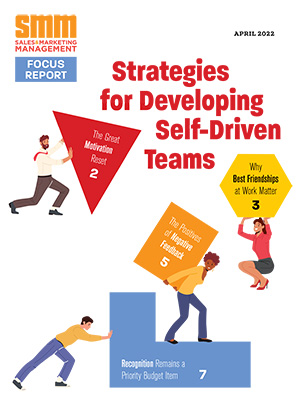 Stay current on learning and development trends, best practices, research, new products and technologies, case studies and much more.