Need more proof of sales enablement's vital role in revenue generation? Aayushi Sanghavi, a content marketing specialist at G2, culled these statistics for a 2021 blog post. She cites her resources, including Marketo, CSO Insights, Google Trends, Hubspot, the Sales Management Association, Highspot, Salesforce and Forrester.
Organizations with sales enablement achieve a 49% win rate on forecasted deals, compared to 42.5% for those without.
84% of sales reps achieve their quotas when their employer incorporates a best-in-class sales enablement strategy.
The best sales onboarding programs help new sales hires become productive 3.4 months sooner, on average – a time-to-productivity that's
37% faster than firms with low-performing programs.
42% of sales reps feel they don't have enough information before making a call.
Sales teams that work closely with marketing see 41% greater growth in reaching their quotas.
77.1% of companies with a sales force exceeding 500 people have dedicated sales enablement in place, compared to 39.3% of companies with 25 or fewer.
Sales and marketing alignment can help your company become 67% better at closing deals.
Get our newsletter and digital focus reports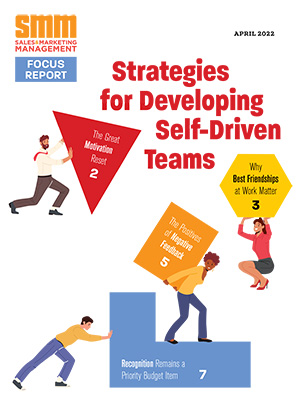 Stay current on learning and development trends, best practices, research, new products and technologies, case studies and much more.