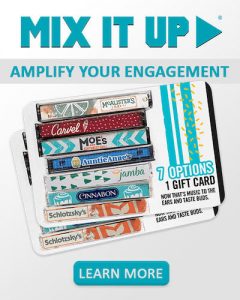 Mix It Up
Reward your employees and clients with the gift card that comes in hundreds of flavors. A Mix It Up gift card is redeemable at over 3,900 participating Auntie Anne's®, Carvel®, Cinnabon®, Jamba®, Moe's Southwest Grill®, McAlister's Deli® and Schlotzsky's® locations. Give the incentive that offers unrivaled choice. To order, visit https://biz.bulkorder.giftcardmix.com or contact Melissa Breakwell at melissa.breakwell@bhnetwork.com.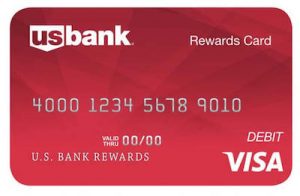 Rewards Card
The U.S. Bank Rewards Card is a convenient way for businesses to thank employees, sales teams and customers. The Rewards Card is a single-load card available as a digital or plastic card, available amounts range from $25 to $1,000. For more information, email US Bank Rewards Card at RewardsCommunication@usbank.com.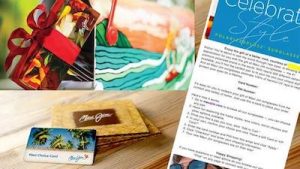 All Access Digital Gifting
Give your award recipients the choice of any pair of sunglasses on mauijim.com. Maui Jim provides you with gift cards or e-codes that cover 100% of the costs of sunglasses and shipping, making online shopping a breeze for your recipients and for you. Contact: Maui Jim Corporate Gifts at 800-614-6790, email corporategifts@mauijim.com or visit www.mauijimcorporategifts.com.
Get our newsletter and digital magazine
Stay current on learning and development trends, best practices, research, new products and technologies, case studies and much more.