Home
What a Trip! Making the Business Case for Incentive Travel
What a Trip! Making the Business Case for Incentive Travel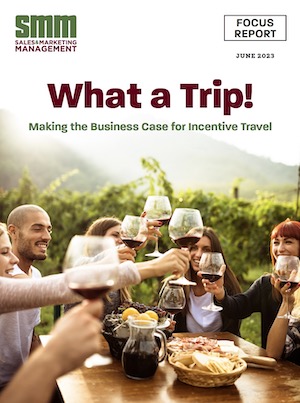 June 2023
View Downloadable Edition
Creating one-of-a-kind experiences for groups creates long-lasting motivation and loyalty, but selling these programs to the C-suite takes careful planning.
With incentive trip participants increasingly desiring more free time, program sponsors may worry that the team-building component of group travel they deem critically important...
Incentive travel drives a number of important business goals, and it's not just for sales boosts anymore.
There are ways to keep sustainability top of mind for the in-person portion of hybrid events as well.
Partnering with a knowledgeable incentive travel planner can be a difference-maker
Links to download current research on incentive travel trends, including participant preferences, demographics and destination choices.